Even the small stretch each evening is now really making a difference to the mood, says RTÉ News reporter Sharon Lynch.
Little did I think that Top of the Pops would bring me the same joy in the past year as it did back in the 1990s.
It's bizarre that I would look forward to it as much now as I did every week back when I was waiting for Kylie and Jason to finally make their appearance at Number One but here we are!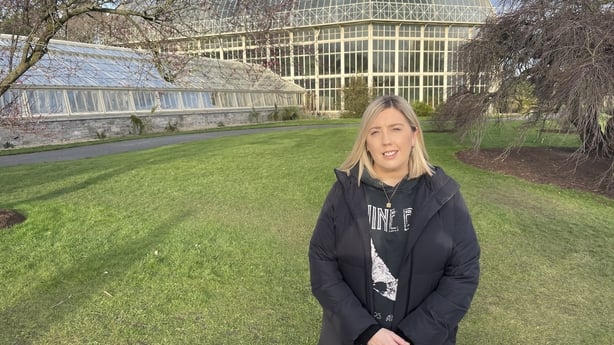 Laughing at the bad tunes, the unfortunate haircuts and questionable fashion choices of the early 90s hit parade while rediscovering those classic hits I had forgotten has become a major highlight.
That's on a Friday evening when there's nowhere else to go outside of the sofa. I'll also never forget binge-watching Tiger King while trying to soak off acrylic nails by myself last March!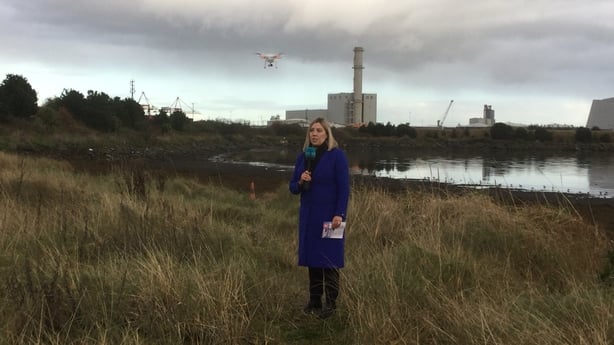 Like many others, I've found this latest lockdown the hardest. The countdown to Christmas and the excitement of finally being able to catch up with family preoccupied the mind during the second lockdown.
The novelty of making banana bread, online exercise classes or the obligatory Zoom quizzes which we were all enthusiastic about during the first Level 5 lockdown has definitely diminished at this stage. I'm lucky that I can still occasionally leave home to go to work which gives me that all-important change of scenery. Even the small stretch each evening is now really making a difference to the mood.
I was never much of a walker, even before the pandemic but I have enjoyed strolling in the wonderful National Botanic Gardens along with the odd run in Saint Anne's Park, Raheny over the past year.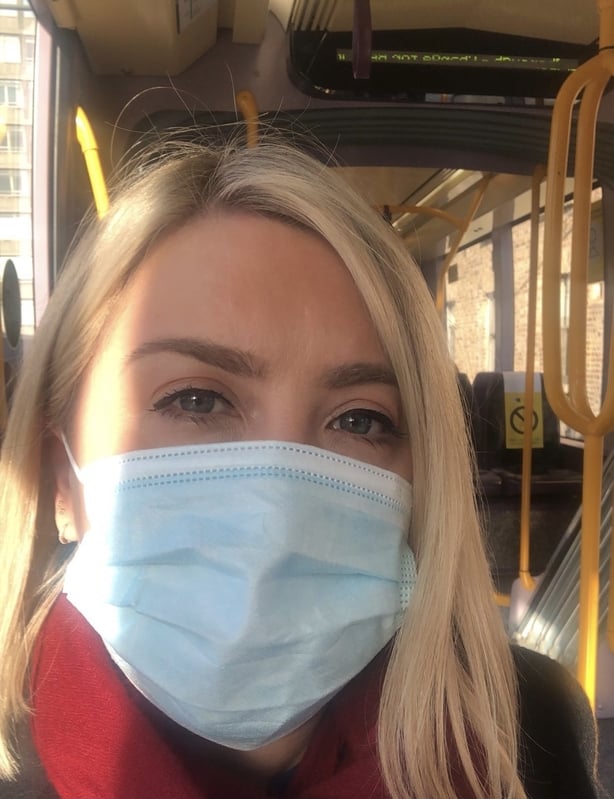 For me however, nothing beats Dunmore Wood in my hometown of Durrow, County Laois. It was really a bonus to be able to take in the country air in those picturesque surroundings while visiting my parents at Christmas.
Having retired only a couple of months before Covid-19 arrived, it's unfortunate that they – like all of us – are having to stay at home all the time, when this is the time they should be enjoying, the new post-work chapter of their lives. The simple pleasures of life, like going for coffee and cake with my mum and my aunt when I'm down home are much missed.
My day-to-day routine at work has changed of course due to the virus restrictions. I'm looking forward to the day when there isn't an over-dependence on getting interviews via Zoom. Any reporter will tell you that they prefer to be out in the field, that's why they avoided an office job in the first place.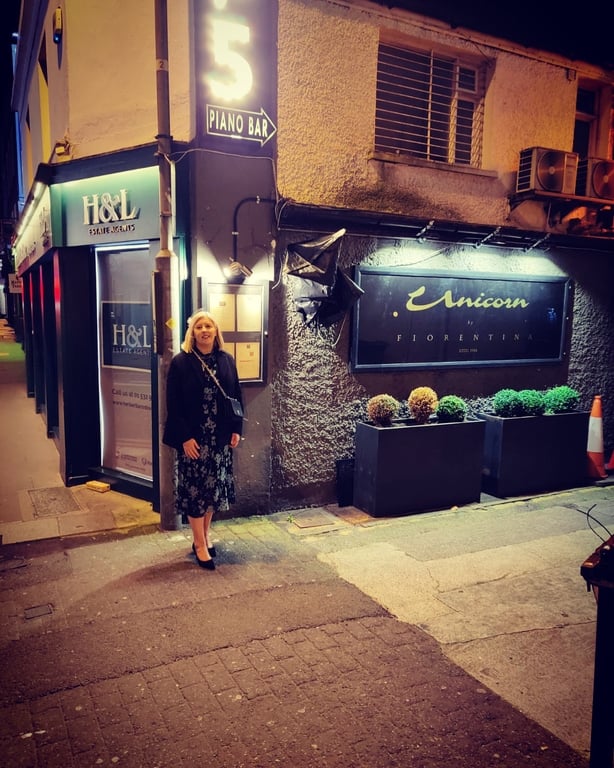 In the current troubling times there is definitely public appetite for good news stories and I feel fortunate to have had the opportunity to report on one of the happier yet bittersweet stories over the past year.
That was the story of Margaret Lynch who I interviewed at her doorstep while she was having a socially- distanced celebration of her 100th birthday at the height of the initial wave of the pandemic in April 2020. Her story was expanded into a short film by RTÉ the following month in which she was filmed writing a letter to her newborn great-grandson whom she had yet to hold.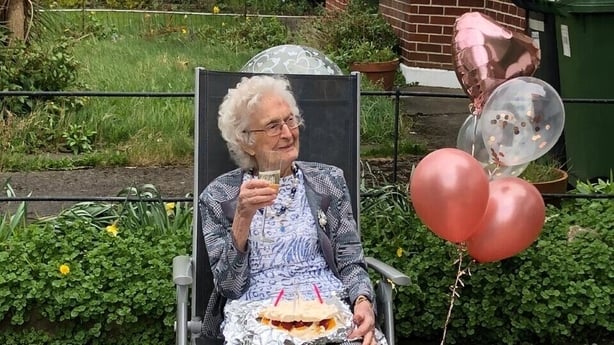 When Margaret sadly passed away last November, I revisited the story and was happily able to report that she did get to hold baby Daniel before she died.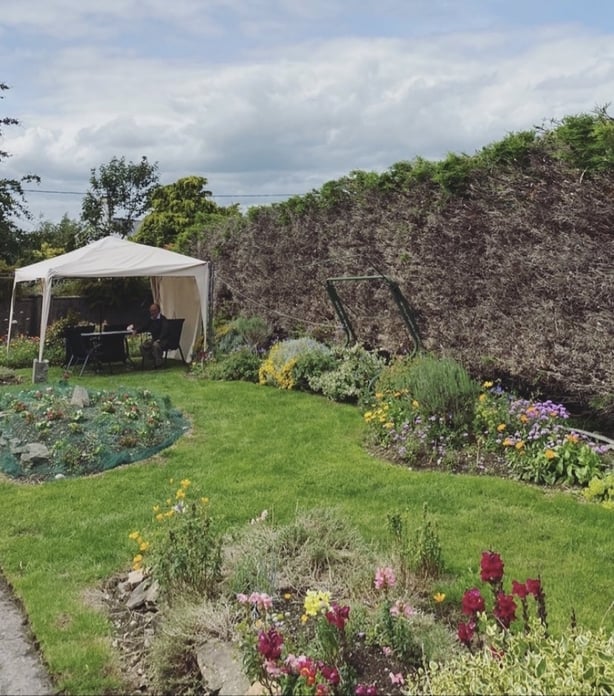 Margaret's uplifting story and poignant letter to Daniel reminded all of us of the small but genuinely meaningful moments that we all took for granted prior to the pandemic. It certainly struck a chord with people all over Ireland, and I never received so many messages about a news report I have done.
When looking back on this pandemic it will be easy to pick out specifics. One highlight for me was when my husband and I went out for dinner in Dublin city centre just before Level Three. It was a short night out, but sweet.
I really do miss planning a night out especially what I am going to wear, as I'm fond of my fashion. We did manage to get away to Ballymoney in County Wexford for two nights last August - a far cry from the trip we had planned at the start of 2020 to New York. I'll also remember those times I worked from home while recording a voiceover into a sieve with a pair of tights wrapped around it for better quality.
Hopefully, we are in the last lockdown leg of this pandemic. Of course, we still do not know when we will go for that sit-down chat and coffee with family and friends again but...
As winter now starts to slowly turn to spring's bloom, I'm looking forward to sitting in my dad's beautiful garden again this summer - fingers crossed.