Queen drummer Roger Taylor has put an official end to the rumour that George Michael was set to replace Freddie Mercury as the band's permanent frontman.
George performed as singer with Queen for their final three songs at the Freddie Mercury Tribute Concert at Wembley in 1992. Queen now perform with American Idol runner-up Adam Lambert as front man.
"I remember hearing the rumours but it wouldn't have suited us," Taylor told Classic Rock magazine.
"George wasn't really used to working with a live band. When he heard the power he had behind him in rehearsal, he couldn't believe it. He thought he was on Concorde or something".
Taylor enthuses about Michael's performance at Wembley, however, as 'magnificent.' The singer performed Queen songs 39, and These Are the Days of Our Lives in a duet with Lisa Stansfield. He also wowed fans with his rendition of Somebody to Love.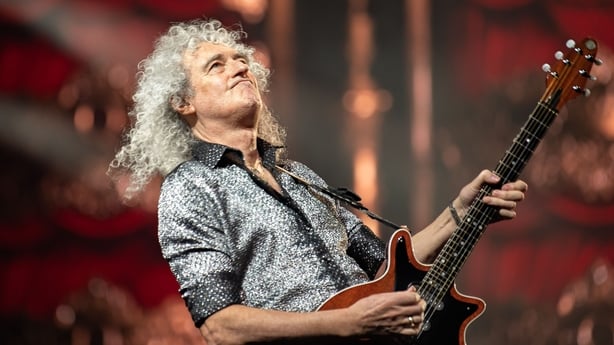 Those versions of These Are the Days of Our Lives and Somebody to Love featured on Queen's 1993 release Five Live, an EP by Michael and Queen in aid of the Mercury Phoenix Trust.
Following the EP's release, George Michael and Brian May were interviewed by MTV.
"It was probably the proudest, proudest moment for me of my career, because it was me living out a childhood fantasy," Michael said about the Wembley performance.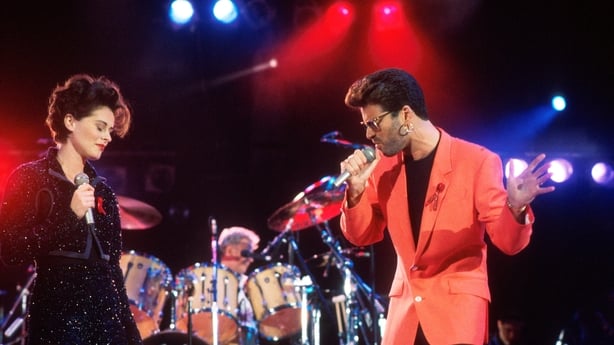 "I suppose, to sing one of Freddie's songs in front of 80,000 people. It was a really strange mixture of incredible pride and real sadness for me."
"I would have to say it was a thrill to work with George Michael," Queen guitarist Brian May said. "Without any kind of falseness, he was one of the great surprises to most people of the evening, I know. It wasn't a surprise to me because I knew he could do it. I knew he had that in him . . . 
"And from the moment he stepped into the rehearsal room and was doing Somebody to Love, we went, 'Whoa.' I think in most people's feeling, he got closest to the range of Freddie himself."