Actress and teacher Elaine O'Hara is planning her rescheduled wedding to her fiancé Cian. "If you still want to marry me after this lockdown, I know you really must love me!' was a regular refrain in our house," the actress fondly recalls. She plays the part of the devious pharmacist Emma, who is in an open relationship with Rory (Conall Ó Céidigh) in Ros na Rún
Prior to March 2020, my life seemed to be spent on the road. Having spent years working as a primary school teacher, I now divide my time between acting and teaching. Weeks consist of filming in Galway, along with substitute teaching work in Kilkenny (Elaine is originally from Kilkenny) and in Carlow or Waterford.
So when the first lockdown hit, life became much less hectic. With Ros na Rún wrapped since the end of February and primary schools closed since March 12, daily life changed pace completely. Cian, a physiotherapist, was also out of work so we had more time together than ever before.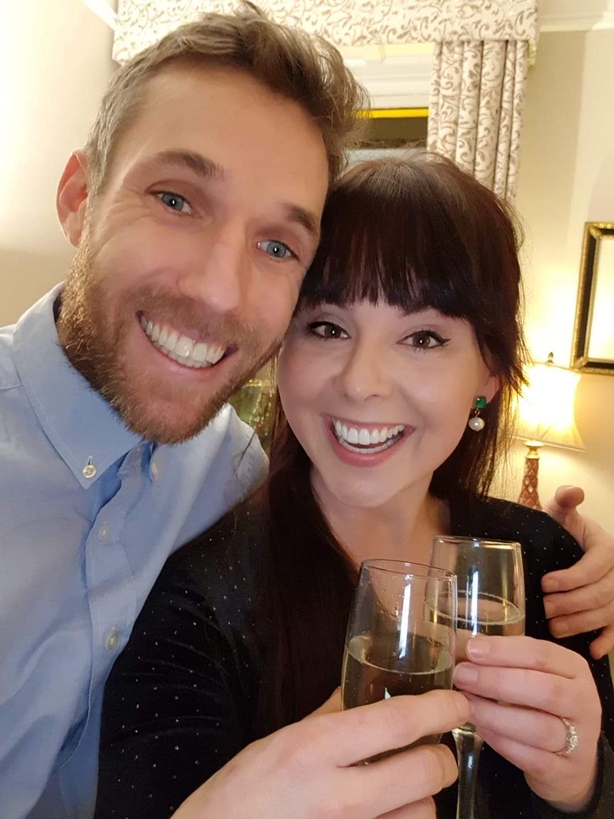 'If you still want to marry me after this lockdown, I know you really must love me!' was a regular refrain in our house and luckily, it must be love as, despite having to reschedule our wedding due to Covid, it's full steam ahead for our new date this summer!
Living in West Waterford (Rinn Ó gCuanach) means we have plenty of beautiful mountains and beaches nearby. When we were allowed to travel within our county, we did many hikes around the area; my favourite being our sun-rise hike to the top of Coumshingaun in the Comeragh  Mountains. However, even when the 2km restrictions came in, we were still spoiled for choice with beautiful walks and beaches around An Rinn.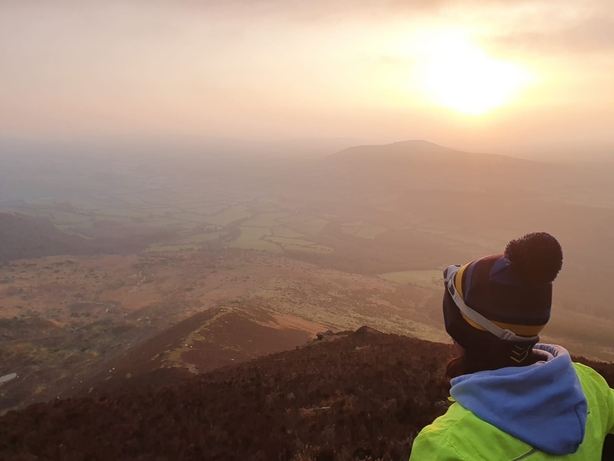 Like many people, escapism was often the key to getting through the low days. It was often easier to immerse yourself in the lives of other people with alternative realities than deal with our own reality. My TV choices would depend on my mood on any given day... Normal People, The Queen's Gambit, Schitt's Creek, Sex Education, The Last Kingdom…the list is varied and endless!
Keeping my own acting muscles flexing was also good for the mind and soul. Becoming a different character in a different reality...what better escapism can you get than that?! The online casting network Fishpond started the Fishpond Monologue Challenge. A different monologue focusing on a different emotion is posted regularly and actors can submit self-tapes for each monologue. Once Ros na Rún wraps in the coming days, I'll look forward to sinking my teeth back into these.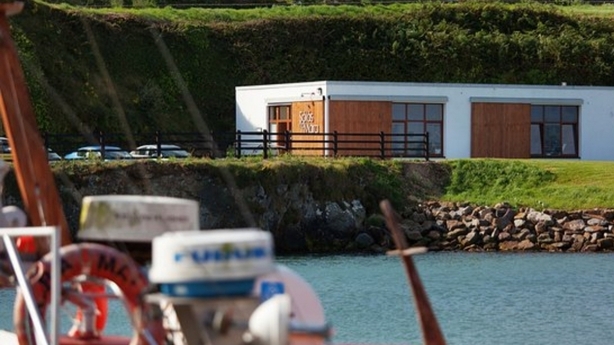 Cian and his family own Sólás na Mara, a seaweed bathhouse and wellness centre here in An Rinn. In between lockdowns, Sólás na Mara was very busy so I often could be found getting the seaweed baths ready for clients or helping out in the coffee dock. Not sure if my lattés and cappuccinos are quite up to scratch yet though - a bit more practice might be needed!
Our local community running group Céim ar Chéim has also helped to keep the mind and body going during this pandemic. With Covid restrictions in place, we've now gone virtual. While I will never be a runner, the fact that I'm managing to run 5km – something I never thought I would be able to do – is one of the little silver linings of this pandemic.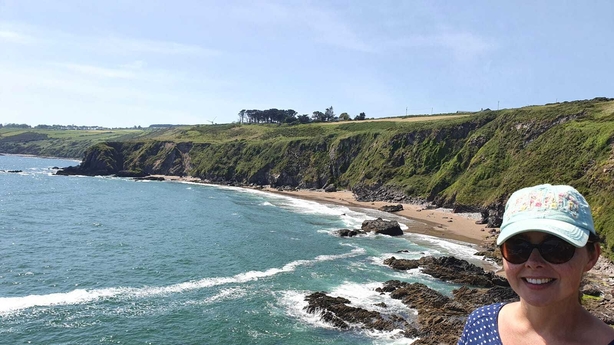 It was so wonderful to start back filming on Ros na Rún in August. While life on set has been very different with all the Covid protocols, the camaraderie and banter between everyone remains the same. Everyone has worked so hard all season to keep each other safe and it's a credit to all involved that we are now only days away from finishing a whole season in spite of a global pandemic. In this case, the saying Ar scáth a chéile a mhaireann na daoine feels very apt.
Ros na Rún, TG4, Tuesday, Thursday, 8.30pm; omnibus edition Sunday, 7.30pm