This week on the show we talk to the star of 9-1-1 and have a listen to brand new Irish music with Lenii.
9-1-1 landed on Disney+'s newly launched Star, alongside a huge catalogue of classic TV shows and films.
Oliver Stark stars in the emergency drama which is the brainchild of the godfather of television Ryan Murphy. It follows the lives of Los Angeles police officers, paramedics, firefighters, and dispatchers and boasts an all-star cast of Connie Britton, Angela Bassett and Jennifer Love Hewitt.
Stark plays Buck, a young impulsive and headstrong firefighter who is just trying to get his job done.
It would be very easy to write off the show as just another emergency drama but according to Stark, it's much more than that.
"On surface it is a procedural drama about emergency responders, but I really think it's so much more than that because it's not a show where you watch week by week and just watch the case of the week, you really fall in love with these characters over time and this kind of mismatched family and how these people depend on each other."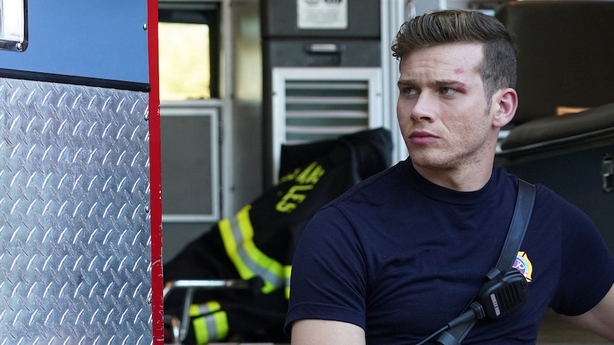 Some of the biggest moments in the show create some very dangerous situations for the characters, creating spectacle and keeping the audience on the edge of their seat. Bringing these big set pieces to the small screen takes a lot of work but it's those moments on set that Stark relishes.
"That's my favourite part. You know, the fact that we have such a great crew and stunt team who make everything as safe as it can be. So mentally, I feel like I'm doing this really dangerous stuff, actually. I'm like as wrapped up in bubble wrap as you can be."
The show is currently in its fourth season and has been praised by critics and fans alike, so much so, that it has spawned a spin-off show called Lone Star. Speaking about the reaction he has received from first responders Stark noted it as one of the highlights of working on the show.
People might recognise his face from Into The Badlands where he starred alongside our very own Sarah Bolger. The series was shot in Dublin and speaking of his time here Oliver said he couldn't get enough.
"I had such a great time, if another job came up and was gonna shoot in Dublin, I'd be like, all right, I'm already in, and I don't even need to read it. I went on a big road trip, a 10-hour drive just to see more of the country."
This week we'll also be diving into some of the best Irish music releases including Lenii, real name Ellen Murphy. She has had a whirlwind twelve months after returning home to Cork from New York where she had lived for five years. She joined TikTok on a whim to try to promote her music - little did she know that it would not only shape how she went about her future releases but decide them.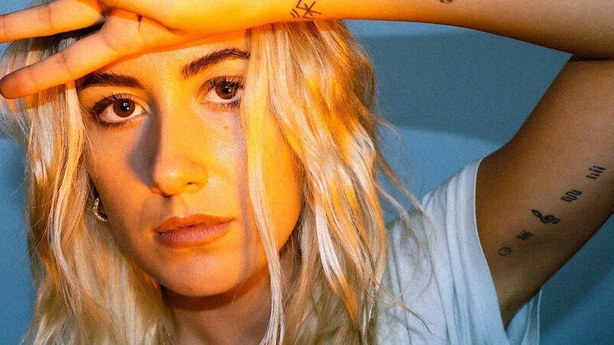 When she posted the first verse of her song The Kids Are All Rebels on TikTok, the app's users not only fell in love with it but campaigned for her to turn it into a full song racking up 1.4million views and gaining her over 130,000 followers overnight.
The song has since been listened to over 900,000 times on Spotify and her debut EP In All Fairness went straight to number one on the Irish iTunes Album Chart.
Speaking to me about its success and utilising TikTok she praised the platform for giving independent artists a chance.
"The way the algorithm works it just puts you in front of so many people who wouldn't normally see you because they aren't following you. In a way, its been a silver lining of the last year because I was stuck at home and probably never would have joined the app otherwise."
Lenii released White Lie last Friday and in a matter of days, it was streamed over 130,000 times. Speaking about the meaning of the track Lenii gave an insight into why her fans might have found it so relatable.
"The song is about a relationship that might be considered sinful, I left it open to interpretation. When I was writing it I was thinking about how quick we are to judge people if their lives don't match up with our beliefs. I just feel like if someone isn't hurting you or affecting you, let them off."
I have high hopes for Lenii, watching her go from strength to strength in such a short period of time has been inspiring and it really feels like she is providing a voice for a generation of rebels as her song puts it.
She just announced a show in Whelan's this October and tickets are available now.
Catch me this Saturday and Sunday on 2fm from 3pm.