Irish electro pop trio KinetiX have released their new single, Clear to You. We asked them the BIG questions . . .
Comprised of three brothers, Arthur, Ademar, and Theodore Stones, from the midlands, the band wrote, produced, and recorded the new track in their studio during lockdowns.
We need your consent to load this YouTube contentWe use YouTube to manage extra content that can set cookies on your device and collect data about your activity. Please review their details and accept them to load the content.Manage Preferences
Speaking about recording the new track, they say, "With loads of time on our hands since the pandemic began, we have been able to focus on the finer details of the song-writing process, being able to write in a very relaxed manner, and not having to rush through any element of the song.
"We put a lot of work into the bridge of this song, chopping up bits of vocals and working with different recording techniques for the drum parts."
Tell us three things about yourself?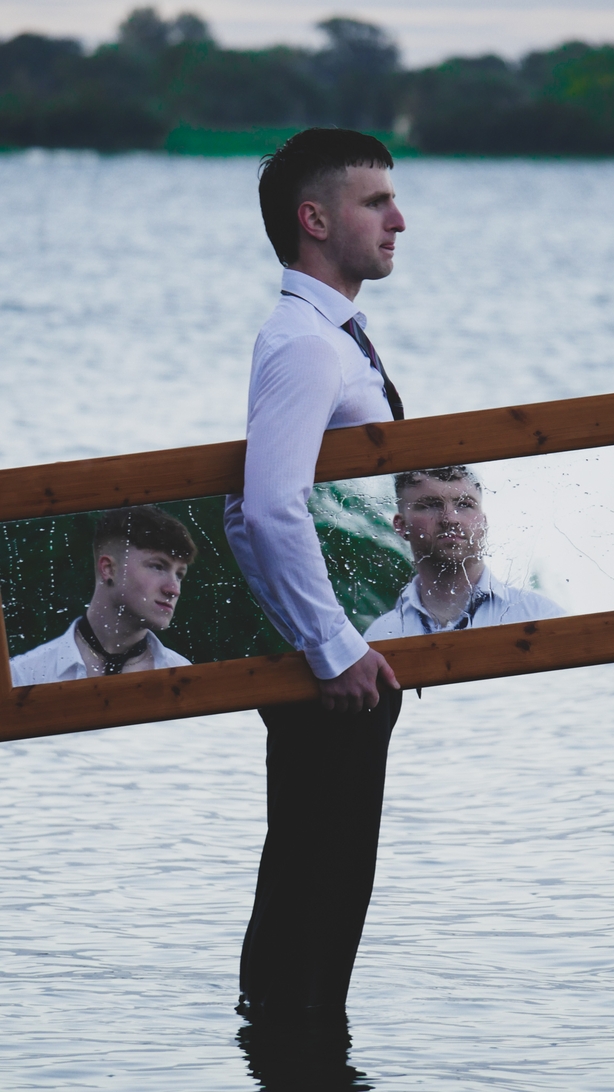 We are three brothers aged 17, 22, and 28.
We grew up playing Irish trad music, and competing in Fleadh Cheoil competitions, we won 26 gold medals before we set up KinetiX.
When playing trad music, we toured the American and Canadian pub and festival scene four times, with Irish band Ruaile Buaile, as Arthur was a member.
How would you describe your music?
If Dermot Kennedy and The Weeknd decided to do a collab, they would sound like us, just not as good.
Who are your musical inspirations?
Dermot Kennedy, Jon Bellion, The Weeknd, Imagine Dragons
How are you occupying yourself during the coronavirus lockdown?
We built a home studio and learned how to produce and record our own music. Clear to You is the first release which we recorded in our own studio. We outsourced the final mix and mastering process to LA-based engineer David Yungin Kim, as we loved the work he has done with Post Malone.
What's your favourite song right now?
Christy Moore - Weekend in Amsterdam.
Favourite lyric of all time?
"A Person who thinks all the time has nothing to think about except thoughts" Inzo - Overthinker.
If you could only listen to one song for the rest of your life what would it be?
Bohemian Rhapsody by Queen.
Where can people find your music/more information?
Our website, KinetiX.ie, will be online in the next two weeks. For now, we are on all social media platforms and would be happy to chat with fans if they would like to drop us a message.