An American actor who stars in the smash hit musical Hamilton has said he would not leave Ireland if he did not have to.
Paul Stovall, who plays George Washington in the touring production of the musical, has spent the last number of months in Ireland writing a new musical and a television series.
Hamilton: An American Musical is a sung-and-rapped-through production by Lin-Manuel Miranda, telling the story of American founding father Alexander Hamilton. 
This time last year, Paul Stovall was touring with the Angelica production of the show but when Covid struck, the curtain came down.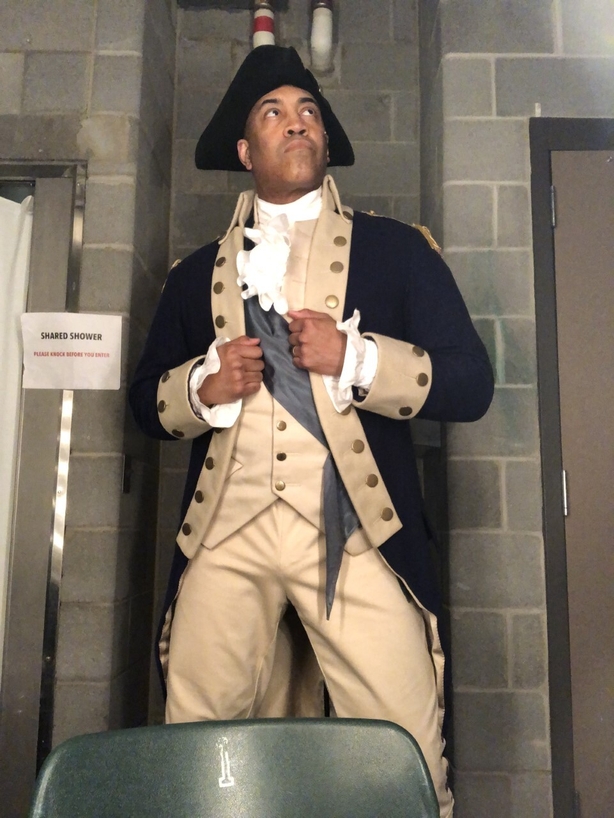 "I had been in the show for 18 months. I had got to the point that I couldn't imagine my life without it, so it was that kind of shock to the system," he said.
"Hamilton is such an all-consuming thing, so when it's gone, you don't remember what to do with yourself. It was tough."
Paul Stovall decided he would move to Ireland for a while. Since December, the actor, writer and producer has had a residency at the Irish Institute of Music and Song in Balbriggan.
He has been working on a musical and a TV series.
"I'm working on an eight-episode TV series about [abolitionist] Frederick Douglass and his time here. And I've a new musical called Clear. I've written new music for it here. I've made some cuts to it but it's ready to go now.
"I'm also writing another series called Fathers and Sons. It's about a family and it's set in Galway. It's more like a soapy-like Normal People-type series."
The Chicago-born actor has also held online workshops for young students.
"A lot of them were in their TY year and the expectation behind that was not to sit at home. So it was not only great to give them a little inspiration, but again, I was probably getting a little more out of it than they were."
Paul Stovall has stayed at the Irish Institute of Music and Song for the majority of his time in Ireland.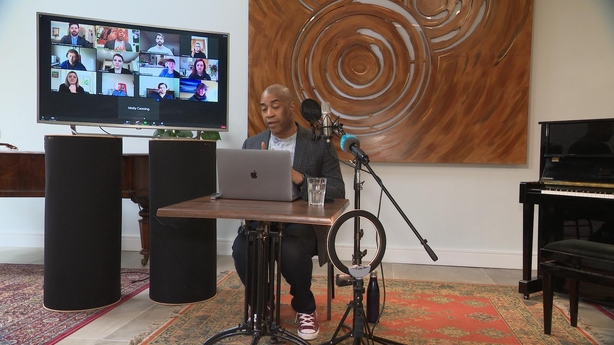 The Institute is a non-profit music organisation focused on increasing access to quality music education, providing residential courses for national and international students, and using music as an instrument to strengthen communities.
In January last year, it set up its new permanent home on Church Street, Balbriggan.
The institute has been granted planning permission for a new 400-seater concert hall in the town as part of a €10 million investment into the campus.
It's all part of a significant rejuvenation of the town that is being led by Fingal County Council's Our Balbriggan initiative.
For Paul Stovall, it has provided a creative space for the last few months.
"My time here has been the most enriching. I don't know what it is in America where we think we're number one and we're the only one. But the level of artistry here and the things that I've learned at this institute as I workshop my piece - I wouldn't leave if I didn't have to."
"Everything that's going on in the world, we're struggling with the pandemic and people are so low and to be able to bring someone like Paul, who can bring so much light and so much enthusiasm and inspiration, and connect him with audiences around Ireland has been fantastic," said Michael T Dawson, Director of the Irish Institute of Music and Song.
The Hamilton actor also spent time in Cork, where he took part in a festival organised by researchers at University College Cork to commemorate the life and legacy of Frederick Douglass.
Paul Stovall has a deep interest in the African American abolitionist.
"I was in Cork for Douglass Week, which was the 175th anniversary of when Frederick Douglass came to Ireland after fleeing the United States, and I'm writing my TV series about that," he said.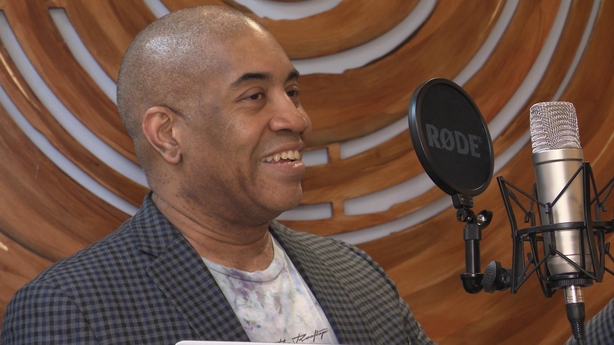 Next week, Paul Stovall returns to the United States. He is hoping Hamilton will be touring again by mid-summer. However, he has a deep love for Ireland and has promised to return.
"I love trad music. I just found a great kinship with it. I love the people here. People look you in the eye. They don't make small talk. People actually talk and talk and talk some more," he laughed.
"I will never say Covid was any blessing, but I feel fortunate that I was able to make some lemonade out of the lemons."