We missed out on a lot of family events with lockdown 3, but one thing we did learn as a family was that time spent together was precious, writes Seosaimhín Uí Shúilleabháin, who plays Laoise in Ros na Rún.
Laoise is currently under scrutiny by local journalist Caitriona for her past association with Emma who is opening a botox clinic. Viewers are wondering what exactly her secret is. Seosaimhín lives with her family in Ros a Mhíl, which is renowned as a fishing port and departure point for the Ferries to the Aran Islands.
When Leo Varadkar announced that the country was going into lockdown and schools would close, I remember saying it won't be for long and it won't be bad. But looking back now, it was a great way for us as a family to reconnect and take time doing things we couldn't find time to do.
Here we are, almost a year later now in a Level 5 lockdown and I'm coming to the end of filming of Season 25 with Ros na Rún, which has been challenging but our production team did a super job to make it all so safe thus far for the cast and crew.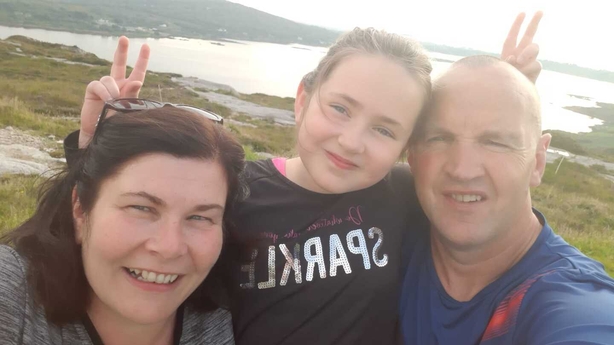 Home-schooling was the most challenging part of lockdown 1 and continues to be in this lockdown with my only daughter Sorcha who is nine. The first few days were great, homework and Zoom calls with Múinteoir Áine all gave some normality to Sorcha. But after a month home from school and missing her friends the newness of home schooling wore off and all I heard was: "This is how Múinteoir Àine does it Mam." I've learnt lots too, but I'm still not Múinteoir Áine and I'm reminded often of that fact.
At the outset we made a Covid list. We sat down and decided what we wanted to do during this lockdown and we soon had a full list of things and places to go and see within 5km of Ros a Mhíl. For many years, they  had been on a 'to do list' but there never seemed to be the time to do them.
We have Covid and lockdown to thank for many new wonderful and special family memories from our locality in the beautiful South Connemara Gaeltacht. From the coral beach at Carraroe, to walks to the Battery here in Ros a Mhíl, we saw our community for its beautiful landscape.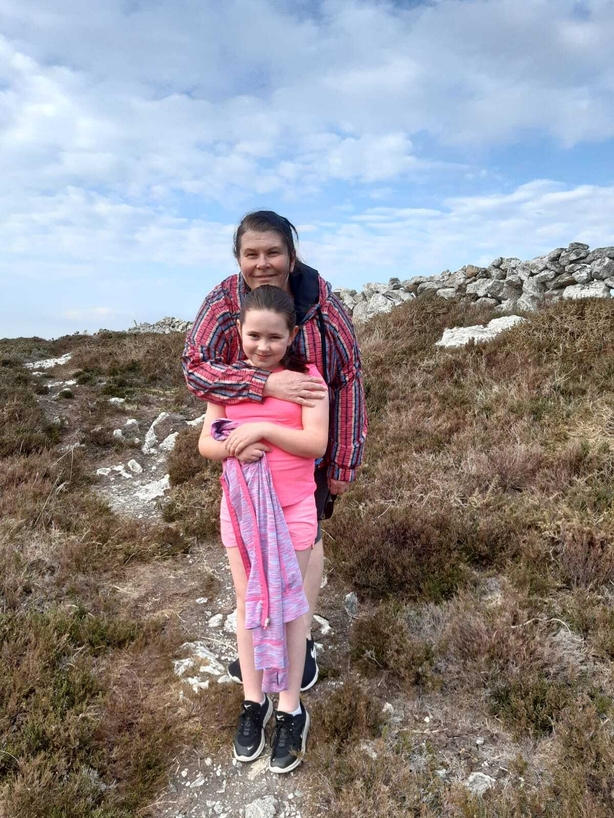 We climbed Cnoc Leitir Móir, which was absolutely beautiful. We also went back to places from my childhood, including a visit to the Holy Well, Tobarín Naomh Anna in Tír an Fhia, Leitir Móir. This is very close to my heart as my Mamó is originally from Tír an Fhia and my late mother Barbara always used to bring us down to the well when we visited her in Tír an Fhia.
We went to Loch an Naomh in An Cheathrú Rua. The views from here are spectacular, overlooking the Wild Atlantic Way. All of these places made the lockdown special and we made wonderful new memories as a family. Due to work commitments or simply other things, we never had the time to do them before. Another walk we thoroughly enjoyed was Portaigh Sheanmhach, which is an old bog road.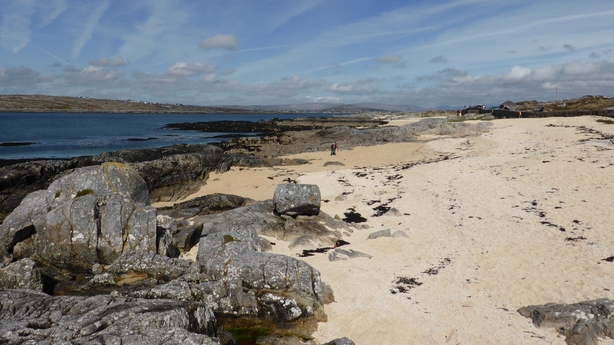 During lockdown there was no rush and nowhere to be so I found it was important to use this time wisely and that Sorcha should start to learn basic life skills such as baking and helping out in the kitchen. As the saying goes 'start them young.'

We first started off teaching Sorcha to cook simple things like pasta and scrambled eggs and, of course, the one and only banana and brown bread, which actually went down a treat.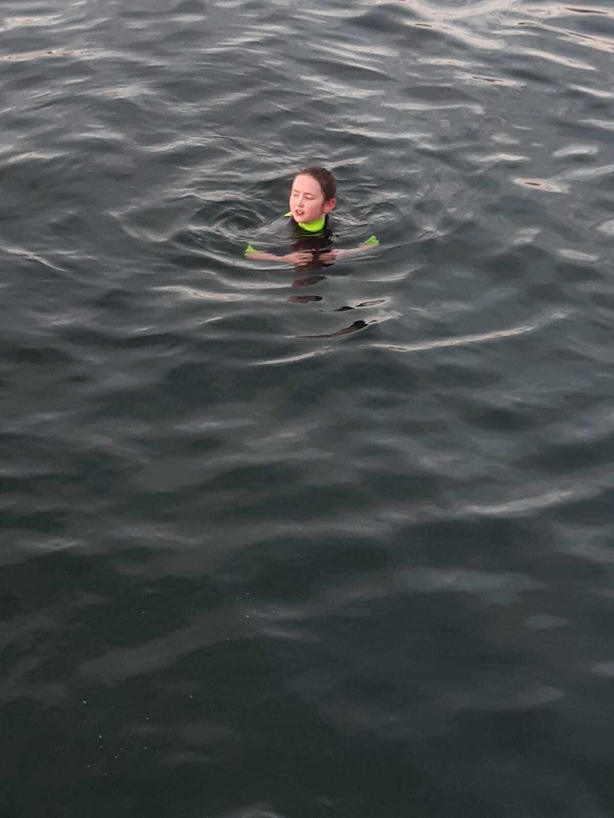 Due to all cancellations of activities, Sorcha really missed swimming and socialising with other kids and her school friends. When the country moved to Level 5, a lot of facilities weren't opened such as swimming pools.
Sorcha loves swimming so she was getting anxious that other friends were learning to dive off the local pier Chaladh Thadhg in Carraroe. So we too took the plunge and encouraged her to do the same as she was a little scared at first.
After a couple of attempts it happened, she jumped off the pier. I have to say my heart was in mouth watching her doing it initially, but the joy it brought to her face and how proud and excited she was for her herself made me a proud mother. I relaxed and we're looking forward to lots more diving this summer.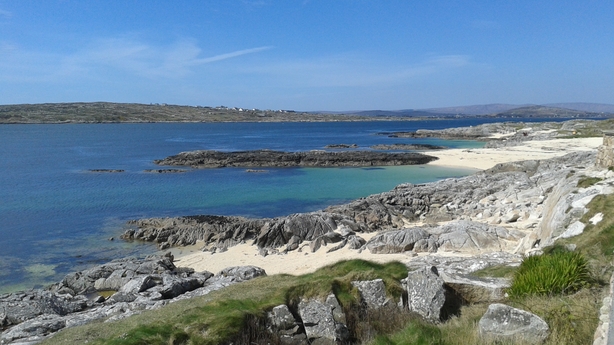 We're blessed to live at the heart of the Connemara Gaeltacht, where we have plenty of wide open space, beaches and coastline on the Wild Atlantic Way to walk, winter and summer. There is amazing hill walking all within our 5km in Carraroe.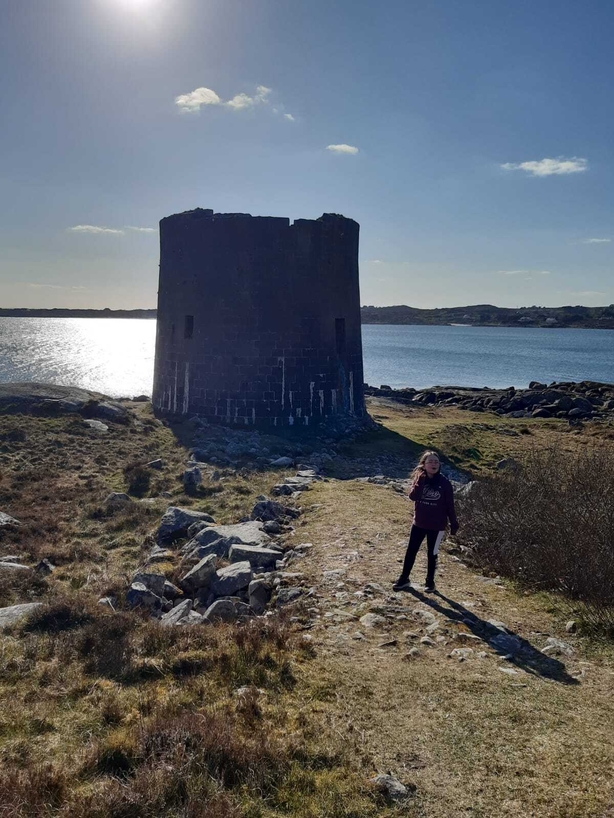 This has been a new experience for us and one of the greatest blessings of this Covid-19 pandemic, to be out and at one with nature, regardless of the season. Needless to say, cosiness at home and watching TG4 is also on our agenda. However, getting out doors has been huge for us and we've surprised ourselves at how much we've enjoyed it.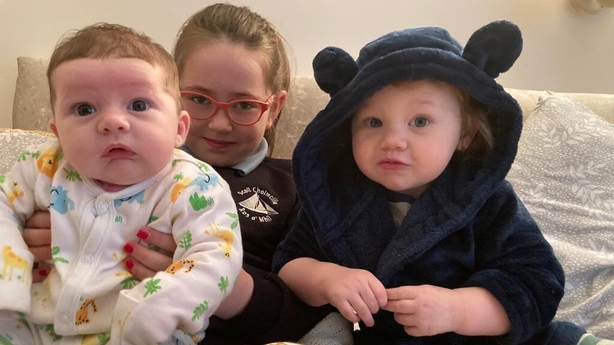 Reconnecting as a family, we've made memories that we'll never forget. However, we do very much miss our extended family members that were far away like many, many others. We missed out on a lot of family events with lockdown 3 but one thing we did learn as a family was that time spent together was precious and not to be taken for granted.
2020 was certainly the most challenging year, but it's important to remember there's always a sliver lining. Our sliver lining came In September, my sister and her husband welcomed a baby girl into the world. She has brought nothing but joy to us over the winter and technology has been a saviour for keeping us all connected. Ní neart go chur lé chéile!
Now in its 25th season, Ros na Rún is broadcast twice weekly on TG4 on Tuesday and Thursday at 8.30pm, with an omnibus on Sunday at 7.30pm. RTÉ One is currently now broadcasting season 24 of the Irish language drama.