To mark the weekend of Dermot Morgan's anniversary, and also the weekend when Tedfest has taken place for the last 15 years, organisers are challenging fans of the show to dress up as their favourite Father Ted character.
To take part, participants need to upload a picture or video to any social media platform on February 28th while out for your daily exercise in full Fr Ted Costume using #TedfestCostumeChallenge.
It is kindly being asked that a small donation, roughly the the price of a pint, is donated to a charity of your choice.
Speaking about the awesome competition, Peter Philips, Founder of Tedfest said: "We felt we should do something celebratory on our traditional weekend, especially as this year the Sunday falls on Dermot Morgan's anniversary on 28 February.
"So, in his honour we are inviting you all to take your Covid compliant daily exercise in your Sunday Best Father Ted costume. Up with that sort of thing!"
"And as you can't buy yourself a pint – buy one for your favourite charity by donating the price of a pint on line."
If you're stuck for inspiration, it may be handy to note that last year's winner dressed as a fully stocked lingerie department complete with mannequins.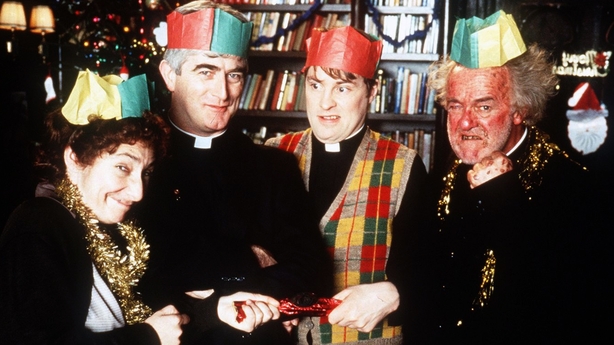 The annual TedFest on Inis Mór in the Aran Islands, which becomes the legendary 'Craggy Island' for a weekend of high-jinx every February, has been moved to 14-17th October 2021.