"I've been very lucky with the lockdowns", says film director Cathal Nally, whose film Be Good or Be Gone screens at this year's Virgin Media Dublin International Film Festival. "I've spent each one in a different place both physically and mentally."
'Lockdown One' (the first is always the best) I spent in Ashbourne with my brother. The theory was if one of us became ill the other could look after them. At least that was our view on things at the time. Nobody knew what to expect when the pandemic first hit our shores.
I did a lot of writing and refection during that period. I spoke with lots of friends and many similar issues seemed to jump up in conversation like personal reflection, existential dread and depression. Ya know, simple questions like "what the Hell am I doing with my life?"
Thankfully, I don't suffer from depression, or any mental illness, but I know those that do, so I call or text them from time to time to see how they are because, outside of those infected with Covid-19, they are probably the ones suffering the most.
Domestically in 'Lockdown One' I did most of the cooking and lifted a lot of kettle bells. Cooking for me is a form of therapy. I've always cooked and don't really order take-away. I actually find cooking very calming and it allows me to unpack stuff from my day. It's a great release.
Lockdown 2: Electric Boogaloo I spent on my lonesome in west Waterford where I live. Ardmore village is a beautiful scenic place even in November. But there's only so many times you can walk up and down the beach or do the picturesque cliff walk.
We need your consent to load this YouTube contentWe use YouTube to manage extra content that can set cookies on your device and collect data about your activity. Please review their details and accept them to load the content.Manage Preferences
I binged a tremendous amount of Netflix during that winter month and did practically zero exercise other than walking. It's a remote area but people there are really friendly and chatty. I used to live in Waterford City before moving there, and I find Waterford people in general to be the most easy-going and relaxed Irish people there are.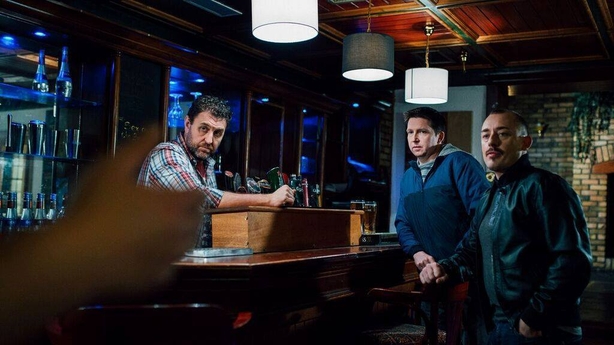 For the third instalment of the Lockdown Trilogy I've been staying at the family home in Westmeath. I hadn't seen my parents for nearly a year in person and thought it best to come home and keep them company as I had a feeling this one will last the longest.
Due to my mother's cooking I've been putting on lots of weight, lifting some dumbbells and walking about the Westmeath countryside. It's not anywhere near as picturesque as Waterford but it has its own attractiveness. No hills, mountains or beaches, just hollows, bogs and endless flat farm land.
Cocktail-making is a thing I love doing on the weekend. Recently I've been trying Bergamot Martinis which I serve in a brandy snifter. It's very much in the style of Waterford Mixologist David Richard Coe.
Very simple recipe - first add a shot of vodka, a shot of gin and some dashes of orange bitters to a mixing glass. Let the mixture infuse with an Earl Grey tea bag for about half an hour. Take out the tea bag, add the contents to a cocktail shaker with ice, shake vigorously and strain into a chilled glass (in my case a brandy snifter). To finish, add some orange peel as garnish. It's a sipper. If you like sweet drinks, then don't try this one...LOL!!!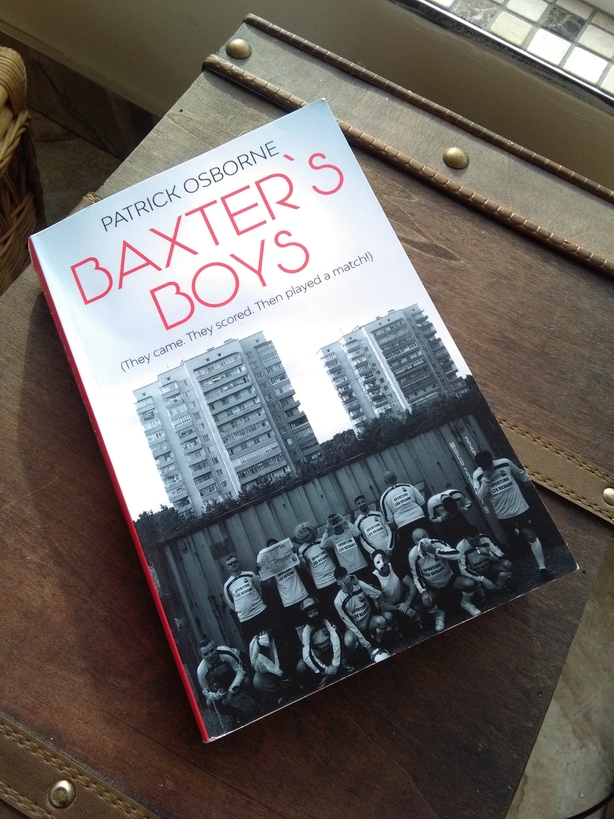 I'm not a big reader of fiction because I'm generally reading/writing scripts. But at the moment I'm reading Baxter's Boys by Patrick Osbourne, a story set in the flats of 80's Dublin inner city. It's about a collection of rogues that play for a small inner city football team and their individual lives as they try to win a league championship. Funny stuff and a great read. I recommend.
Looking into the future, it's hard to say what will happen with either the film industry or the world. Will there be a fourth Lockdown? Probably, but hopefully not.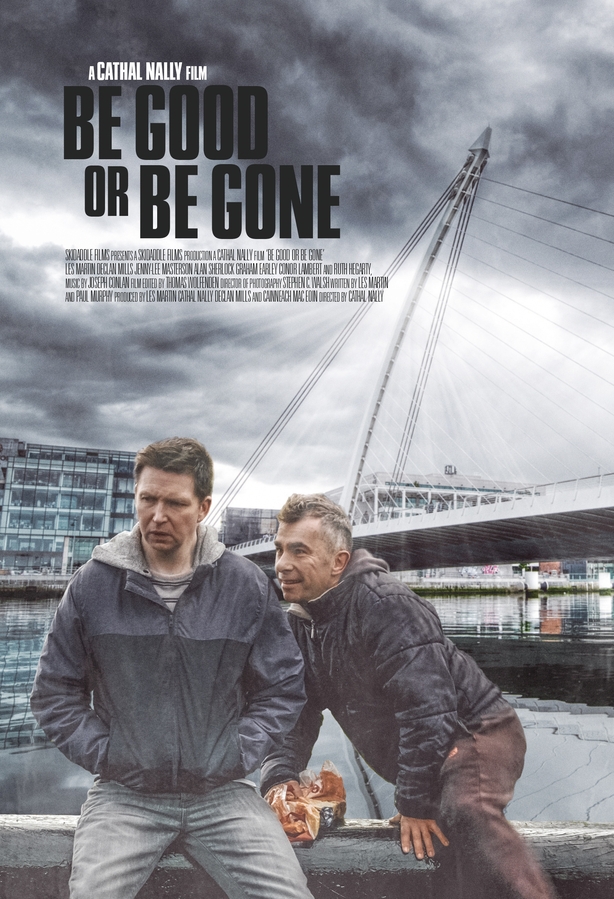 Will Covid-19 be controlled through mass vaccination or will it mutate further? I think either outcome is very possible. We could speculate forever in circles but the real question we should be asking is: "what has the pandemic taught us about ourselves both individually and as a people?"
Because there's always a lesson to be learned. But are we learning?
The End
The independent feature Be Good or Be Gone, which is directed by Cathal Nally, will be screened at this year's Virgin Media Dublin International Film Festival on March 4 at 7pm. The movie will be available on iTunes and Amazon from April 13. Set over the course of four days in contemporary Dublin, the comedy drama follows Ste and Weed, two petty criminal cousins, who receive temporary release from prison.
Ste (Les Martin) wants to make a better life for himself, his long-term partner Dee (Jenny Lee Masterson) and their six year old daughter. Meanwhile, Weed (Declan Mills) wants to conquer the world of high fashion, thus becoming the new Galliano. However, a chronic substance abuse problem needs conquering first.
Be Good or Be Gone features among its cast Graham Early (Broken Law) playing the role of Skidmark. YouTube comedian Enya Martin (Gis a Laugh) plays Celia.
Be Good or Be Gone features music by Aslan, The Golden Horde and Versatile. The score was written by Emmy Award Nominee Joe Conlan.