Fiachna Ó Braonáin discovered that all his Hothouse Flowers gigs were cancelled early last year, but exciting things have happened to him since, like finding a role in TG4's drama series Ros na Run
It's almost been a year since we took stock of that palpable sense of environmental renewal we were enjoying as we stayed at home (or within a dog's bark of it) in the beautiful weather the first lockdown in the Spring of 2020 seemed to offer.
There was something in the air, something positive in the adversity, a sense of all being in this together, a sense it might all pass in a few months...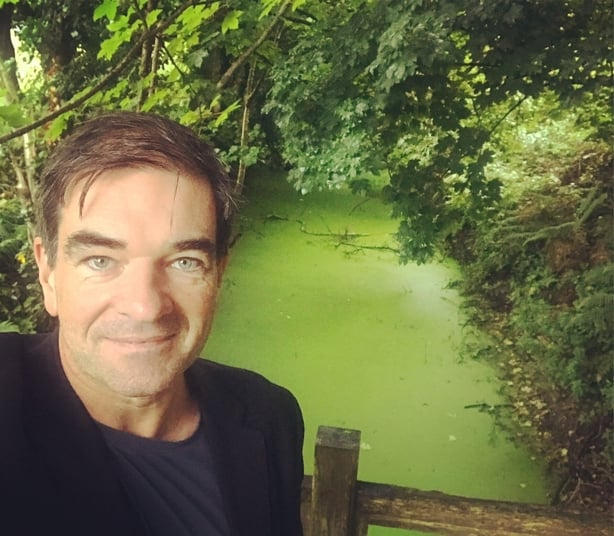 The family unit was galvanised as Múinteoir Mamaí agus Múinteoir Daidí catered for the individual needs of a beautiful little five-year-old who attended an all Irish-speaking school and a wonderfully energetic eight-year-old with high-functioning autism who required (and still requires) a highly structured education routine. Those little people are now six and nine and we're still at it! Muddling our way through somehow... together...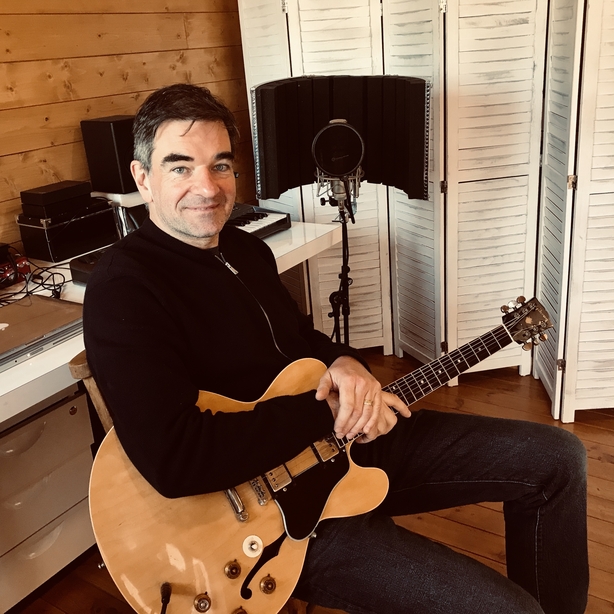 This strange and exceptional year started with all of my concert touring activities with Hothouse Flowers being cancelled or rescheduled. Easily half my work gone, or at best, on hold. We are now rescheduling the already rescheduled dates. We managed a live-stream from Whelans in December to a virtual audience of thousands, and I can still see and hear them in my imagination.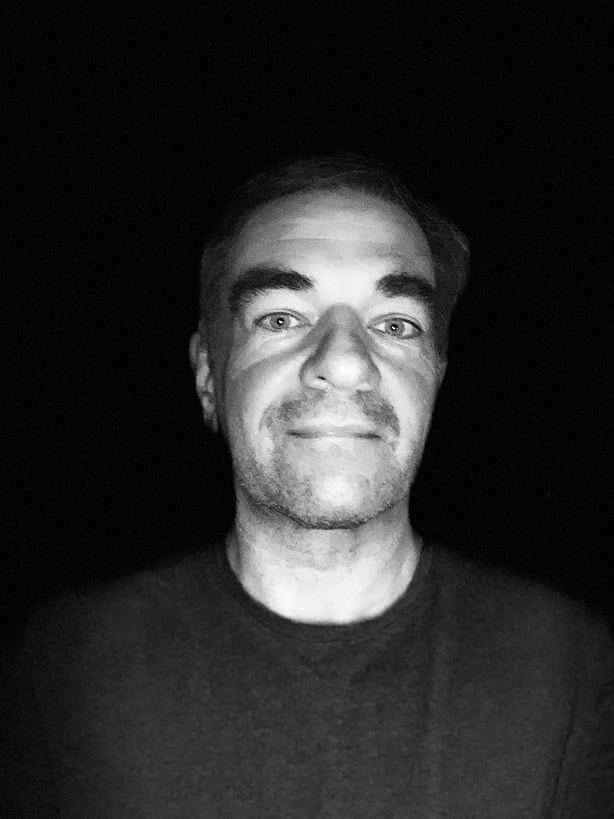 Despite the obvious difficulties it was a year which presented unexpected and very welcome opportunities. I co-produced a TV documentary about the life and music of the wonderful Moya Brennan which aired during the Christmas holidays to a hugely warm response. It was a thrill to put together and witness the magic Moya and her family create. We were so lucky to have been able to capture that magic when the restrictions eased during the Summer and Autumn.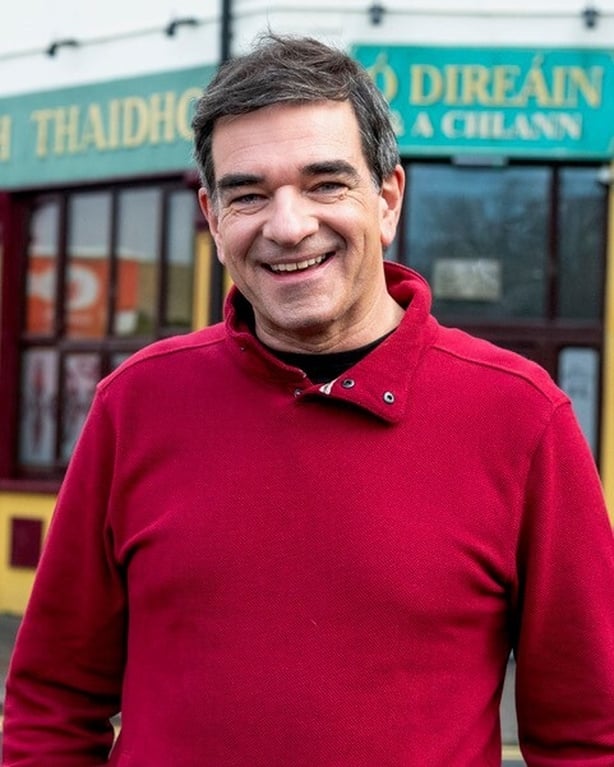 Moya was also one of eight guests on my radio series An Seomra Glas, which aired on RTÉ Raidio na Gaeltachta over the Christmas holidays. I was also blessed by the company of Iarla ó Lionáird, Muireann Nic Amhlaoibh, Colm Mac Con Iomaire, Clare Sands, Padraig Jack, Inni-K, and Colm ó Snodaigh. The joy of chatting to them and hearing their music choices was a huge Christmas gift.
I was also asked to audition for the part of Luke Ó Riordan, a new character in the TG4 soap Ros na Rún. and by some wildly mysterious turn of the wheel of fortune, they offered me the part.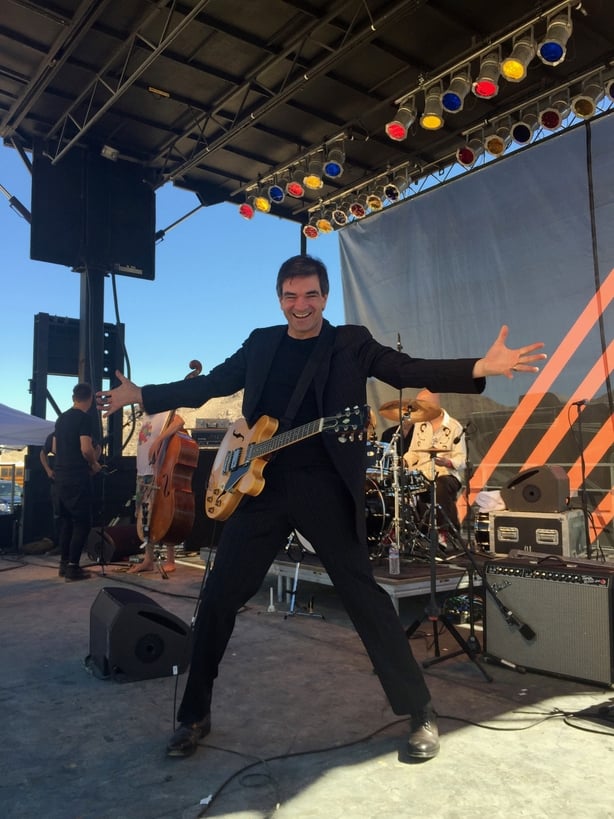 It's been great fun traveling to the set in Spiddal in my beloved Conamara to film Luke's new adventures in Ros na Rún! What lies ahead for Luke? Who knows? His destiny could be determined with the stroke of a pen. But in the interim we've grown into each other.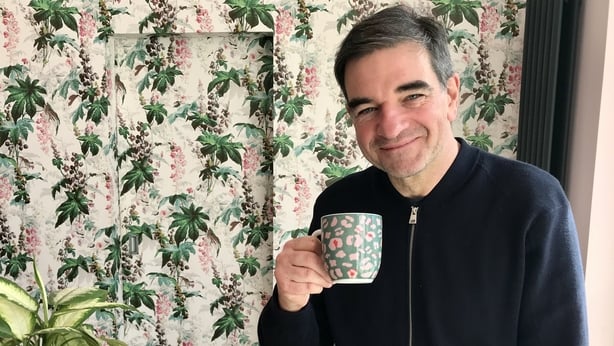 I was also delighted to be invited to speak to Chrissie Hynde about our mutual obsession with Bob Dylan among many other things as part of the Winter Series of the Borris Writing and Ideas Festival. It was an engaging and stimulating conversation with one of the great voices in music for generations.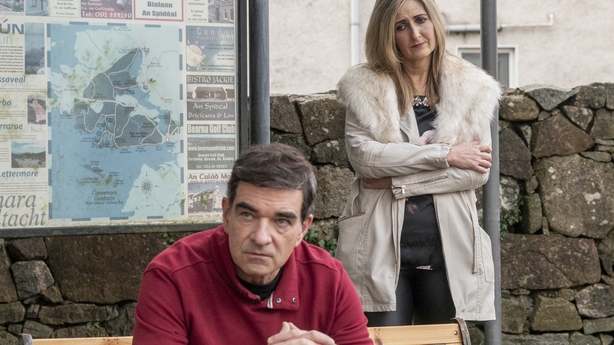 And also, somehow, while homeschooling, and generally attempting to keep the home fires burning, I managed to re-released my solo album Bougainvillea in March 2020 and followed up with a brand new EP Winter Sun in October which went to Number 1 in the iTunes singer songwriter charts and Number 2 overall.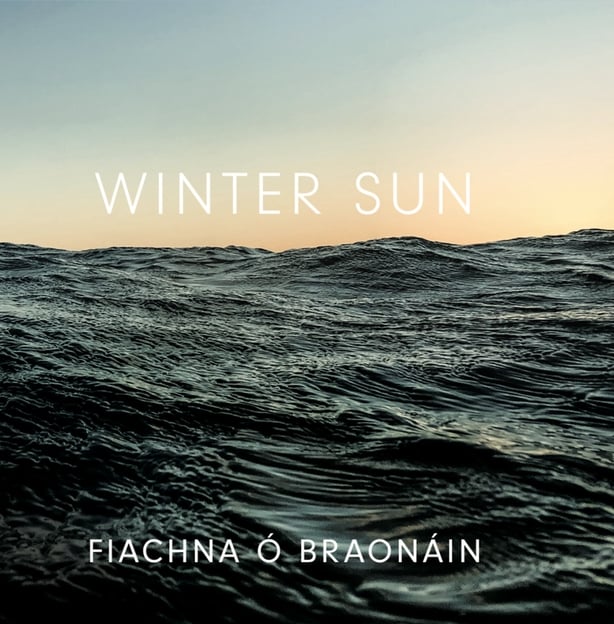 I can't describe how exciting that felt, unbelievable. I've just released a radio edit of Amhrán na Trá Báine from the EP as a nod to my recent Conamara escapades. It is a 'double A side' with Take A Look Around With You, a long lost song of mine resurrected with the help of the amazing Cork singer songwriter and fiddler extraordinaire Clare Sands.
And then of course there's my weekly escape to Late Date on RTÉ Radio 1, that wireless place where my other family gather around a few songs and a bit of chat. (Fiachna presents at the weekends, Cathal Murray during the week).
From West Cork to Gortahork, from Dublin to Conamara, from Los Angeles, New York, Miami and Vancouver to Hokkaido, Sydney and Perth. From Padua to Schleswig Holstein, and the Charente-Maritime, we gather every Friday and Saturday and belong to each other. It's been a huge privilege to be able to continue to visit my music sanctuary on RTÉ Radio 1 and gather the gang around.
And then home to make a little music of my own before the sun rises again on another day, and time permitting, we head down to the sea....
Ros na Rún, TG4, Tuesday, Thursday, 8.30pm; omnibus edition Sunday, 7.30pm
Moya was screened on December 29th last on TG4 and featured interviews and performances with Moya and her family, along with contributions from Paul Brady, Imelda May, Damien Dempsey, Liam Ó Maonlaí and Mairéad Ní Mhaonaigh.
Find Fiachna's music on Bandcamp: https://fiachnaobraonain.bandcamp.com
Read Fiachna's original account from last April here