Norman Reedus has said he wants his Walking Dead spin-off programme to be "a show of hope".
The 52-year-old actor has played Daryl Dixon since the first series of the hit drama, which takes place after the onset of a worldwide zombie apocalypse.
He has survived through 10 series of the show, which has claimed numerous casualties over the years.
His character and Melissa McBride's Carol Peletier, the only two cast members to appear in every season, will soon get their own spin-off after the drama concludes with its 11th series.
Speaking about the new show, Reedus said: "I can tell you what my hopes are for it.
"My hopes are that they kick us out of the gate with it, like a rocket ship."
"I think we owe it to ourselves and owe it to the fans of The Walking Dead to really kill it this last season, to really make it as exciting as the biggest finale of the biggest season ever.
"I feel like we owe it to each other.
"So with that said, I really hope they kick us up out of the gate for the spin-off running," he said.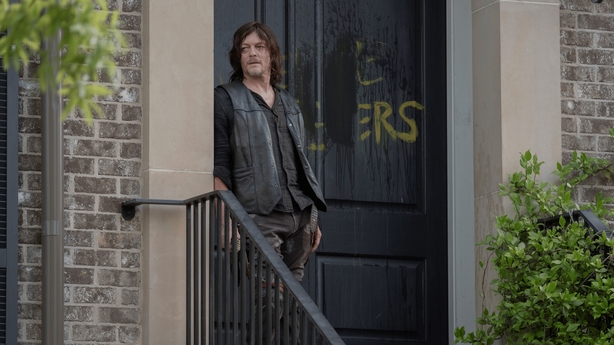 Reedus added: "But also, I'm hoping that the timing is great as well, and I'm hoping that the time that the show is ready to air that the pandemic is over, that the curtains have opened, the sun has come out, people are starting to hug again, and it's a show of hope.
"I feel like it's been such a rough year, and a rough couple of years, and I feel like I want the world to be the Age of Aquarius again and the sun to come out and the trumpets blaring and we go out in a different sort of way.
"I hope that it's a show of hope, and it's a show of friendship, and it has a vibe like that."
The Walking Dead's extended 10th season of six new episodes airs on Fox from Monday March 1.