"If Britney Spears can make it through 2007, then I can make it through today."
In the years that followed Britney Spears' public breakdown, that meme - pictures of the global superstar with a shaved head, furiously hitting a paparazzi van with an umbrella with those words underneath - filled office notice boards and online forums, serving as a pick-me-up for anyone having a rough day.
Because, what troubles could compare to those that Britney Spears' suffered in the late noughties?
It was a time when the singer had several stays at rehabilitation facilities, experienced intense scrutiny over her body, mind and parenting skills.
She would file for divorce from her husband Kevin Federline, lose custody of her two young children, be placed under psychiatric hold and under the legal guardianship of her father, while the media followed her every move, feeding an audience that absorbed wall-to-wall coverage of her deterioration.
The paparazzi frenzy would lead to tearful pleas to leave her alone and police operations to keep her safe.
According to the Los Angeles Times in 2008, when Britney Spears was being transported to hospital for mental healthcare, the police department deployed a dozen police officers, a helicopter and set up road blocks to avoid a major traffic accident as it was predicted that hundreds of paparazzi would follow the ambulance. The operation was estimated to have cost $25,000.
"I mean, I've posted that meme… It was years ago but that doesn't excuse it by any means because it sort of makes light of her struggle and her plight," said Sean Mandell, Entertainment Reporter based in LA.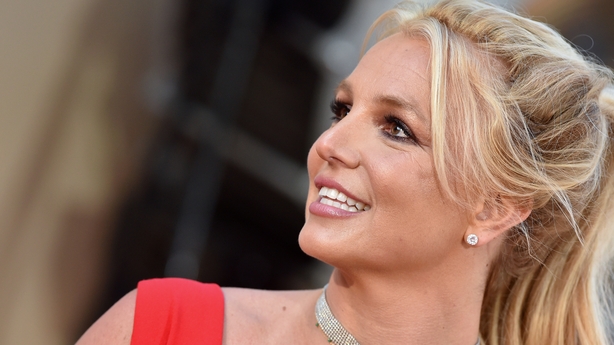 Sean Mandell is not the only one experiencing a new-found guilt surrounding the attitudes and consumption of media during that time.
This month a new documentary from the New York Times, 'Framing Britney Spears', has offered a fresh look at the singer's life and the battles she faces with her conservatorship, which has been in place for 13 years.
While the pressure Britney experienced from the media isn't the main focus of the programme, it has created the most noise with some journalists, media organisations and those who followed the ups-and-downs of the time feeling a sense of culpability to her breakdown.
Footage shows presenters asking a young Britney Spears about her body, love life and virginity. One clip shows American news presenter Diane Sawyer playing a clip to Ms Spears - where the wife of a politician says she would "shoot" the singer for not being a good role model. The interview ends with Britney crying and asking for filming to stop.
"We all really do have a responsibility… and I'm hoping that this will create some sort of public reckoning about the individual's responsibility, about what you click on, what you give energy to and what you give space to," said Sean Mandell.
'Framing Britney Spears' went beyond humanising the life and image of the star, in so far as challenging how we look at the media's approach to celebrities and news consumption, argues Kelly Dittmar, Director of Research Centre for American Women and Politics.
"It demonstrates that in recent history, up to today, we still have a challenge of sexism and misogyny in media coverage. But also more broadly… in the demands and expectations that we put on women. The more spotlight that is on them, the more that they feel those pressures and often conflicting pressures," she said.
And that was seen after the documentary's broadcast, when there were apologies from media organisations and #SorryBritney started trending on social media.
The apologies came from the likes of celebrity gossip columnist Perez Hilton, who in the past had launched personal attacks on Spears.
On Instagram, Glamour magazine posted: "We're sorry, Britney… "We are all to blame for what happened to Britney Spears - we may have not have caused her downfall, but we funded it. And we can try to make up for that".
The hole was dug deeper, when examples of other female celebrities' experiences were unearthed online.
Tactics used by David Letterman during a 2013 interview with Lindsay Lohan about addiction is under the microscope as is Michael Parkinson's questions to actress Helen Mirren in 1975 about if her "physical attributes" had prevented her from becoming a serious actor, and whether they "detract" from her performance on the stage.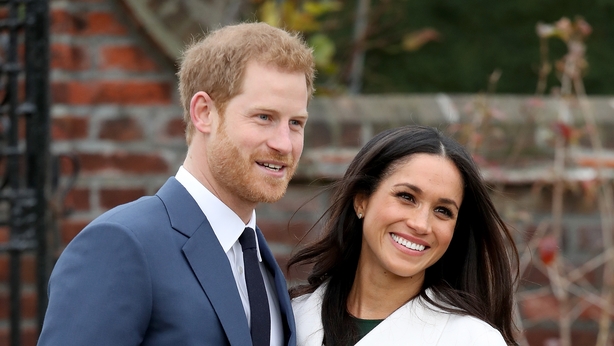 In recent years, the Duchess of Sussex, Meghan Markle, takes the crown as the most talked about and analysed woman in the world, according to Sean Mandell.
"She is probably the most scrutinised woman in the world right now. Everything she does is picked apart," he said.
Meghan Markle has spoken about the "almost unsurvivable" online abuse she has experienced. Appearing alongside her husband Prince Harry on the popular Teenage Therapy podcast, she said how she struggled when she was told that "in 2019, I was the most trolled person in the entire world - male or female".
She was again the centre of the tabloid press this year after the couple announced their pregnancy on Valentine's Day. Some commentators called hypocrisy at their announcement after the pair's recent battles with the British press over what constituted as privacy.
"The photo that accompanied the announcement is yet another puzzling contradiction from a couple who persistently maintain they want privacy while their actions scream otherwise. We didn't know Meghan was pregnant until they chose to tell us, so if their privacy is so precious to them, why didn't they just stay schtum?" said Jane Moore in The Sun.
"This is yet another example of Meghan and Harry's brazen hypocrisy, and further evidence that they don't have any real desire for privacy," Piers Morgan said in the Daily Mail.
Dr Kylie Jarrett, Associate Professor of Digital Media at Maynooth University, sees the issue differently.
"It's the question of consent. The discussion about Meghan Markle that was happening in the UK press: 'Oh she can't claim that she wants privacy but announce that she's having a child'.
While Sean Mandell sees similarities between Meghan Markle and Britney Spears' journey in the media.
"What we don't want to have happen is 'OK you can't be critical', right? [That] everything has to be fawning and everything has to be positive. But it's how you go about that. To that point, a lot of the coverage of Meghan is not critical in a respectful way or it's very personal, very villainising which is exactly what happened to Britney," he said.
Despite this, as an entertainment reporter and producer, Mandell said he believes that the industry has evolved in its standards in recent years.
"I think now there is a reckoning on what an entertainment reporter is, what entertainment news is, and how to cover it… certainly to being responsible in a way that realises that these are people. This is covering people in a way that is different from covering politicians who are making decisions about people's lives," he added.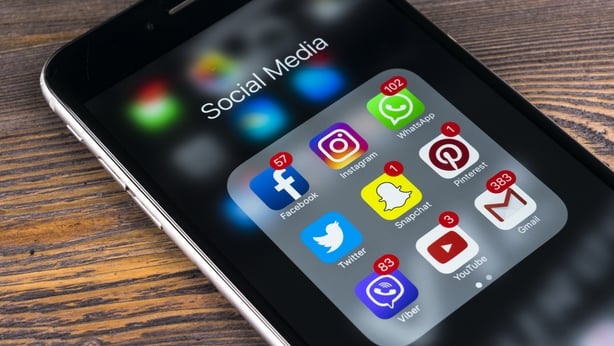 Part of that evolution could be down to the dominance and prominence of social media, according to Dr Jarrett, as celebrities have a place to be in more control of how they are viewed.
"We're increasingly, with the internet, seeing people being able to create themselves rather than being created by the 'star system' by external agents," said Dr Jarrett.
"The boundaries of what we think is acceptable or legitimate ways of presenting yourself has really changed over the last few years. I think Kim Kardashian was once kind of out there as someone who was self objectifying… but it's quite a common activity these days," she said.
But there is still a lot of work to do to change the stage for women so they don't experience harassment, mistreatment and misogyny, according Kelly Dittmar, Director of Research Center for American Women and Politics.
Women shouldn't have to learn to adapt and figure out strategies to deal with "gender minefields", she said, adding that it's time to "push the institutions to change so that they can be friendlier and more equitable to the women who inhabit them".
"If there is greater awareness and attention to those differences, those gender differences, and there is accountability - in other words 'I'm not going to watch your show if you engage in that type of behaviour, I'm not going to watch your network if you pay somebody who engages in this type of misogyny…
"If there is that type of accountability then I think the institutions change, because the norms and what is accepted starts to change," she said.
For Britney Spears, there is no comment from the super star about the documentary or the renewed focus on her personal and professional life, just a tweet about how she is taking the time to learn and be a normal person as, behind the scenes, she fights to change the status of her conservatorship.
Each person has their story and their take on other people's stories !!!! We all have so many different bright beautiful lives ????????!!! Remember, no matter what we think we know about a person's life it is nothing compared to the actual person living behind the lens ??? !!!!

— Britney Spears (@britneyspears) February 9, 2021
She tweeted: "Remember, no matter what we think we know about a person's life it is nothing compared to the actual person living behind the lens!!!!"
In the end, Britney Spears did survive 2007. But after this documentary, everybody else is left reflecting how.