Barry Gibb summed up the reality of missing his late brothers and musical partners Maurice, Robin and Andy by telling Late Late Show host Ryan Tubridy: "You can't be a pop star in the house".
Along with country music icon Dolly Parton, the last remaining member of the Bee Gees was on the RTÉ One show to promote a new album that sees the two of them working together for the first time since she recorded Bee Gees' song Islands In The Stream with Kenny Rogers nearly 40 years ago.
Tubridy asked Gibb about saying that he'd "give up all the hits" to have his brothers back, and the last remaining Bee Gee conceded: "Yes I did say that and I mean that.
"I think you just come to terms with that in your life. 'What's the most important thing in your life?' And it's your family. And the rest of it is, well it's music - whether it's pop music or rock 'n' roll or country. And you can spread yourself thin, or you can focus on one thing, but you've still got to come home.
"You can't be a pop star in the house."
Tubridy passed on his condolences to Parton over the recent loss of her brother Randy, who played alongside her in her band.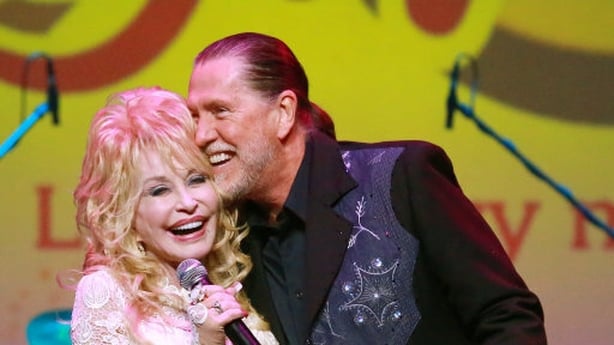 "Well, we're very sad," Parton replied. "You'll always have a hole in your heart and a knot in your stomach over those things. But he left so many memories to share... we're a very close family.
"He was very talented, the same as all my brothers and sisters. He could play and sing... but yes, thank you for the condolences."
A telling moment about the durability of these two legends occurred when Tubridy asked Parton and Gibb about their ability to remain relevant as the musical landscape changed many times throughout their lengthy careers.
Both Parton and Gibb have been making hits since the 1960s.
"You guys were able to morph into something that suited the time and the place," said Tubridy. "That is a shape-shifting skill the likes of which comes along very rarely in a lifetime. How do you interpret that?"
"To change? Well, you've got to reinvent yourself in some way," Gibb replied. "Because you will only get so much time if you hit it big before it starts to slide... you know. You've got to.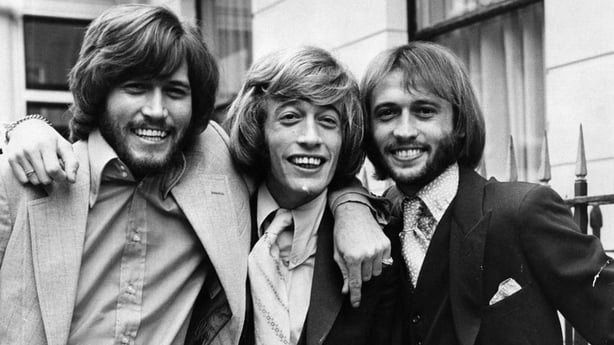 "For instance, this album has a really strong relationship with people with the Covid virus - unbeknownst to us. If you listen to some of the songs on this album... it's like sending messages to people you can't see. It's like there are lyrics on this album that are really important if you can't see the person you love."
"You're certainly right about those wonderful songs," Parton added, before addressing Tubridy's question.
"Barry and I, no matter how old we are, we're never going to stop working. We're working people. We love to work, and I can't imagine not having music or retiring.
"So, the fact that he kind of reinvented himself with this album, to work with new people - like, I do that too. I love being an inspiration to the younger people, but I love being in there with them and being...
"I just stay sane because I never believed my own publicity. I'm just a working girl."
"That's the key, that's the key," a smiling Gibb agreed.
"I look like a show horse," Parton added," but I'm a workhorse. Seriously! That's how we've stayed sane, I think."