When restrictions re-commenced, Pól Penrose, who plays Colm in Ros na Rún, decided to share an apartment with his on-screen wife Mo "and 'bubble' up so that we could eat lots of cake . . . "
When I first got bitten by the acting bug it was under the influence of my drama teacher, Carmel McGill, and my English teacher, Murray Learmont while at PPC in Cloughaneely in Donegal.
I grew up in the heart of the Donegal Gaeltacht speaking Gaeilge as my first language. I went on to do several theatre tours in Ireland and in Europe and then moved into TV producing and editing in Belfast. In 2014, I took a trip to India which offered the calmness of meditation and yoga and got me thinking about the life I needed to get on with to make me truly happy.
Since then I have worked as an actor on an array of film projects, visual art collaborations, radio projects and live performance with talented creatives across Ireland. I have been playing the character Colm on the TG4 soap Ros na Rún for the past five years. I film on set for six months of the year, and having the other six months to work on separate projects and other collaborations is a real privilege.
Ros na Rún is filmed from August to February in the village of Spiddal in the Connemara Gaeltacht. This past year has been particularly challenging and rewarding, despite the pandemic and most of Colm's storylines have been played opposite Marie Bheag Breathnach who plays Mo, my on-screen wife.
On our first day of filming this season, we soon realised that the restrictions of a two-metre distance wasn't going to work for our storylines. So we decided to share an apartment and 'bubble' up so that we could eat lots of cake and also stand next to each other on set.
We soon discovered it proved to be a wise move, as our story-lines started to become more intense and turned into what we both now lovingly refer to as a 'bag of crankie blankets'. Marie Bheag had an apartment in the coastal village of Spiddal on the Wild Atlantic Way, so I moved in there and put my new found love for baking to good use.
I love Black Forest Gateau and am getting better at it! There are lots of walks around beautiful Spiddal too. We've both survived very well, and for our acting roles it's worked out brilliantly and was the right and safe move in COVID times.
In other words, our story-line this season is probably the toughest I have faced on the show so far. Not only because of the content but also in this new age of TV production. There have been long days and it has been a rollercoaster of emotions, but Colm is always exciting to play. There are plenty of twists to come thanks to our fantastic team of story liners.
Ros na Rún has got such a talented bunch behind the scenes, that when they were faced with the challenge of shooting the series with such heavy restrictions during a lockdown they outdid themselves. I'm very proud to be a small part of Ros na Rún especially during this historic pandemic.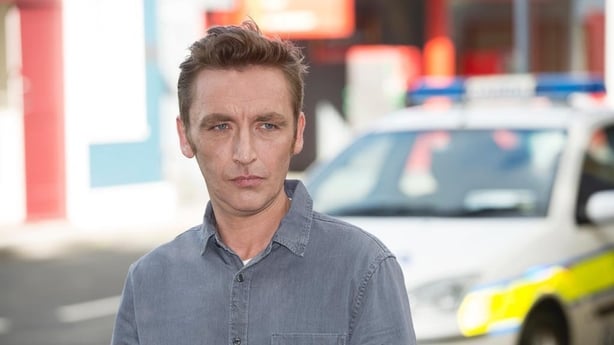 A challenging season for everyone to say the least. We really did become the stereotypical TV 'family'. There was a heightened sense of camaraderie and awareness of keeping an eye out for each other's safety and well-being on set. We all feel so fortunate to be a part of such a milestone season.
Ros na Rún is celebrating its 25th Season so it's been a very special year. It has been a year to remember the many unforgettable characters that have come and gone, and the ground-breaking storylines that have entertained the country down through the years.
Someone asked me the other day what was the worst and the best part of the pandemic and I didn't know how to answer it. I suddenly felt guilty for thinking about the positives because for so many there has been no 'best part'' of the pandemic. All of our medical professionals, frontline workers and volunteer groups deserve the highest of honours, rewards and gratitude for years to come, for their life-saving and inspirational work.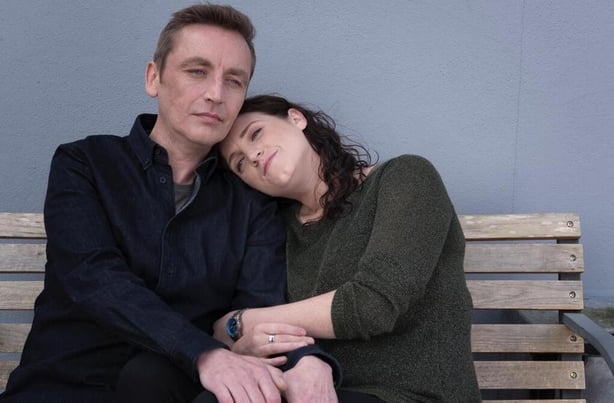 And what an inspiration it has been to witness the amazing writers, musicians, performers and artists working across every discipline, in this country and in others, persevering to produce, perform and entertain us in new and clever ways. Giving us cultural outlets to interact, support each other and share the hope and possibility of a brighter future. More than ever, community is important. If there is a "best part" of, I'm pretty sure that would be up there.
From our apartment in Spiddal we enjoyed the virtual theatrical production of Samuel Beckett's Happy Days, poetry with Annemarie Ní Churreáin and so much more.
In these times, there is also a new awareness of just how important it is to take care of our heads. A few years ago I came up with a little travel show called Wwoofáil (which broadcast on TG4 for four seasons) and which took me across Europe, America and Australia, where I gathered a few tips on how to plant a few root vegetables.
I find that the old tried-and-tested getting your hands stuck into a load of muck in the garden is a great way to stay mentally well. And always reaching out to talk to someone is a good idea.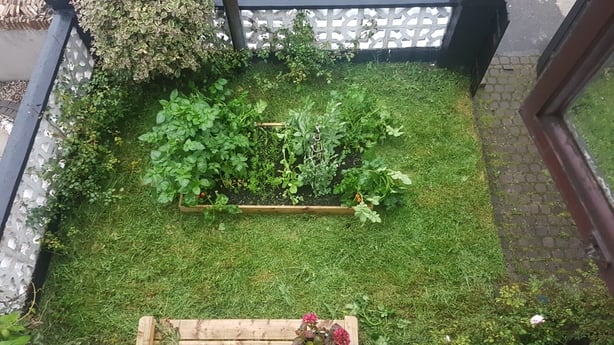 When the old lockdown hit, and the dirty old Covid happened, I was in my terraced town house in Falcarragh in the Donegal Gaeltacht. I decided to turn my backyard into a calm oasis with the humble beginnings of an organic garden.
After many long weeks of impatiently waiting for seeds to grow, and having over-the-top upset when my pride and joy - pea plants - eventually got blown to bits in a storm, I managed to harvest delicious food. This included fennel, carrots, parsnips, salad leaves - so much more, and some valuable gardening skills learned as well. I plan to expand the garden this year and I hear homegrown Edamame Beans are all the rage these das, so I'm looking forward to harvesting them.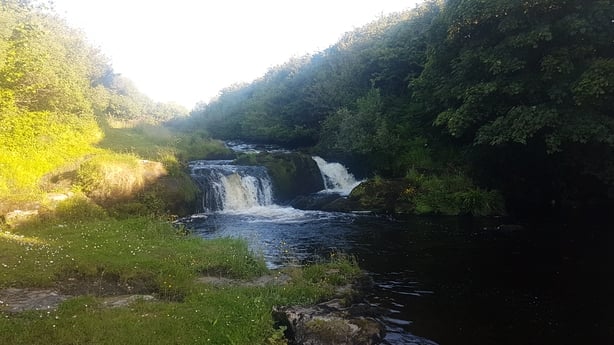 This year of lockdowns has given me a new and deepened appreciation of home. Cloich Cheann Fhaola has the air of ancient wildness and beauty which felt precious during lockdown. Ballyness Bay and Magheroarty Beach look out on a vast crashing ocean with islands shimmering in the distance. When it's calm, my partner Marc and I love to enjoy the river walks along Tullaghobegley and Ray.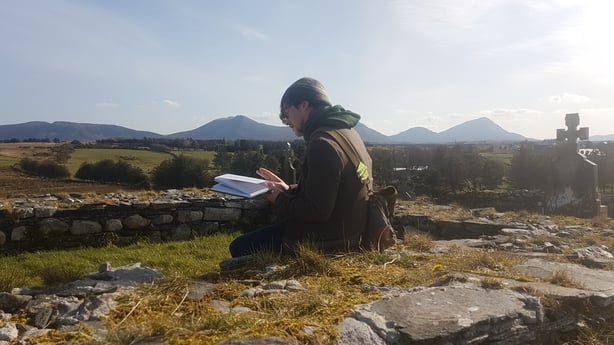 Both have the most incredible medieval churches and pre-Christian monuments, with imposing mountain views where we can't help but take a moment to reflect on the richness of the area's unique culture and heritage.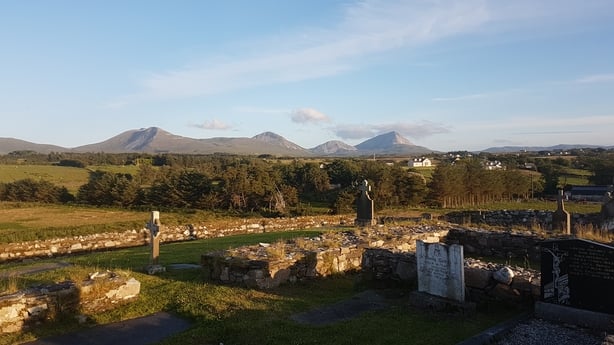 When each Ros Na Rún season wraps up, it always feels exciting to make the journey back home. Off-season is a season of a different kind. With only a handful of days now left until we wrap in February 2021, I'm looking forward to getting acquainted with a new friend of mine, Mr Cello.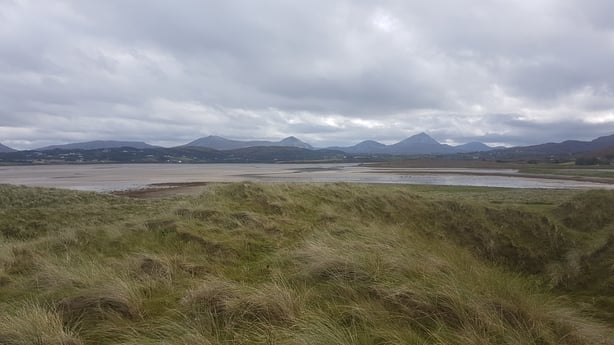 I've acquired some musical instruments and am aiming to learn how to play in this lockdown. I'll also be baking more Black Forest Gateaux than I can eat. And making the most of my new free time.
Ros na Rún, which is now in its 25th season, airs Tuesday and Thursday at 8.30pm on TG4 with an omnibus on Sunday evenings at 7.30pm