It's a mix of old school romance and a very bad case of self-love on tonight's First Dates Ireland, says Alan Corr
Nothing stops the march of love. Not war, not famine, not meddling parents, and certainly not Covid-19.
Life as we know it may be on pause but the staff of the First Dates Ireland restaurant know that it's their duty to keep dishing up the food of lurve to hungry lovebirds and tonight's episode serves up some real leftovers and at least one menu match.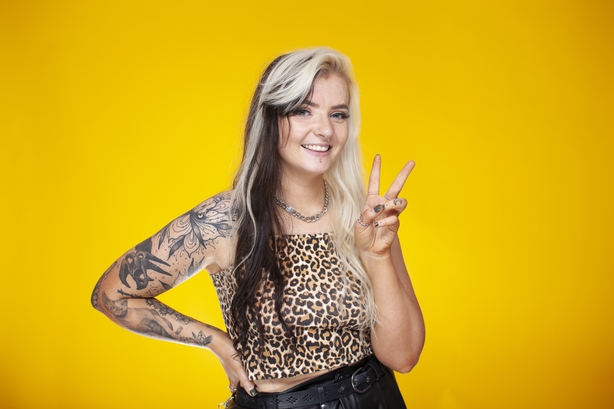 Of course, in these pandemic times, it's all changed in the restaurant, with mandatory mask-wearing, extra-loooong tables that hopefully won't mean extra-looong silences, and far fewer fellow diners.
These days, Maitre'D Mateo (the booted and suited Cupid of the whole affair) even brandishes a two-foot measuring stick (and no, it's not a two-foot barge pole) to keep potential partners safely apart.
You've heard of long-distance relationships. Well, here's socially distanced love in action.
However, as the song goes, love is contagious and on tonight's show, we meet a fresh set of couples hankering after fresh meat.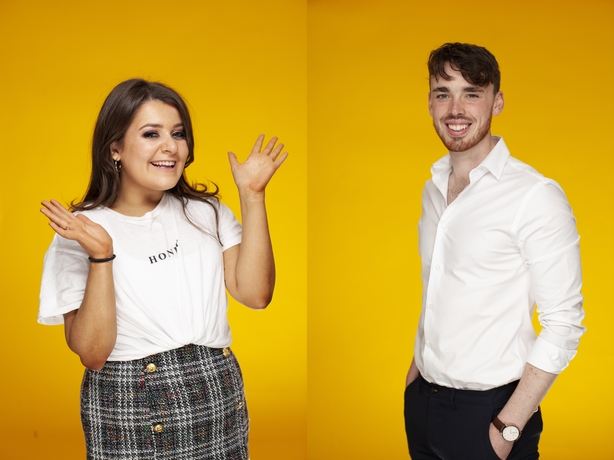 First up is 24-year-old Hannah from Manchester, who moved to Dublin just before lockdown. She likes "pointy" faces and, as she says, "someone who looks like me", which is interesting.
She's paired with the decidedly giggly Bethany, a Cork girl who, like Hannah, is a tattooed lady. In fact, she has 50 inkings all over her body.
Couple number two are John, a semi-retired 63-year-old Shamrock Rovers groundskeeper from Dublin who is a widower with three grown-up kids. He's tired of coming home to an empty house, something that some people might consider a luxury these days.
He's paired with 60-year-old Gabrielle, a fellow Dub, who is looking for a "nice gentleman" and she just might be in luck...
Across the restaurant, Bethany is practising cruelty to oysters (aka "phlegm") but fear not, heeeeeeere's Hughie to the rescue!
You might already know Hughie Maughan, star of Dancing with the Stars and Big Brother.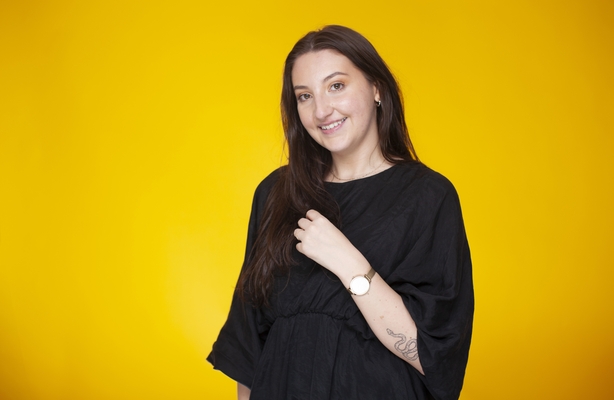 He's the 26-yar-old Dubliner from the Travelling community with the fake tan and the motormouth. He's only in the door a few seconds before he's chatting up his fellow daters (at a safe distance from the bar, naturally) and he comes armed with more double entendres than an episode of the Great British Bake Off.
He's a livewire for sure.
Hughie is paired with Paul, a 31-year-old hairdresser from Glasgow who has a great welcome for himself and a distinct lack of manners, table or otherwise.
Paul has brought two girlfriends along to confer with when Hughie nips off to powder his tan. You may actually feel the eye-swivelling across Ireland tonight, and on a show that is partially built on the cringe factor, this could be the most cringe-worthy moment of the whole series. Actually, scrap that - it is the most cringe-worthy moment that's ever happened anywhere.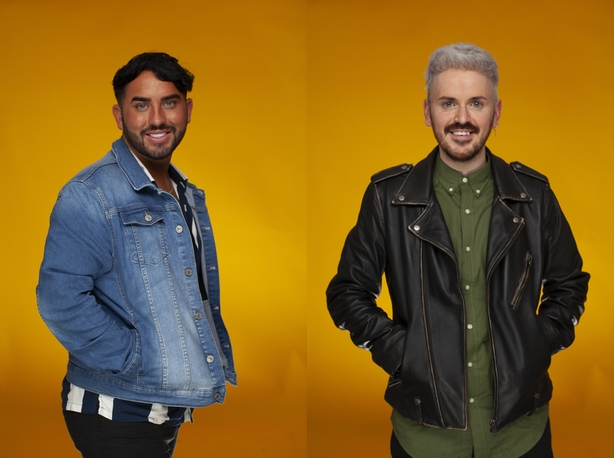 Next up is 24-year-old Martin from Galway. His dad is the seventh son of a seventh son, which apparently gives our Marty healing powers. Marty likes to use his acoustic guitar as an instrument of seduction. Which, as everyone knows, is worse than anyone who uses a guitar as an instrument of music during a house party (ask your parents) and starts singing Ed Sheeran songs.
He's paired with Kildare woman Isesha (21), whose parents were clearly fans of Rider Haggard. Or Rumpole of the Bailey.
Across the room, John (up the Hoops!) is proving what an old school gent he really is and his date, the very nice Gabrielle, proves that she is a total lady in what could be the feelgood match of the year. Ain't love grand?
A night of shock revelations (not least of which is that one dater has never heard of Debbie Harry), abused oysters, and star-crossed lovers await.
We can tell you that the evening and the episode belongs to Hughie, while his date Paul may be heading for Twitter infamy quicker than he used to execute a buzz cut.
So, will Cupid be left with the cheque and a broken bow?
Find out on First Dates Ireland on RTÉ2 tonight at 9.30pm