Today's top telly includes a look at Hollywood icon Jack Nicholson, a match between two sixty-somethings on First Dates Ireland, and there's the season finale of Death in Paradise . . .
Pick of the Day
Dr Jack & Mr Nicholson, 10.00pm, Sky Arts & NOW TV
No one can resist his killer smile.
With his immediately recognizable physique, Jack Nicholson is a far cry from the Californian playboy, at once undeniably sexy, yet singularly scary.
So how did this ordinary young man become the icon of counterculture overnight? This documentary aims to set the story straight.
With more than 60 movie credits to his name, and having worked with many of the best directors, from Roman Polanski to Stanley Kubrick, Elia Kazan, Michelangelo Antonioni and Martin Scorsese, Jack Nicholson has helped to redefine the notion of actor and remodel the American cinema landscape.
Unmoved by critical approval, polemic, or convention, Nicholson remains the most elusive of American actors.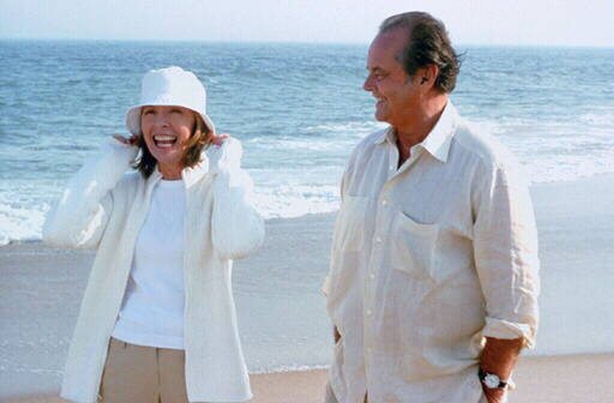 Don't Miss
First Dates Ireland, 9.30pm, RTÉ2
As the socially-distant, pandemic version of First Dates Ireland continues, tonight's couples include sixty-year-old Gabrielle from Dublin, who embarks on a voyage of discovery with the similarly aged, adventurous Shamrock Rovers' groundskeeper John.
The Directors, 8.00pm, Sky Arts & NOW TV
We need your consent to load this YouTube contentWe use YouTube to manage extra content that can set cookies on your device and collect data about your activity. Please review their details and accept them to load the content.Manage Preferences
Interesting one, this. British director J Lee Thompson wrote plays from a young age before working on crime and social realist films through the 1950s.
But he rose to international fame in the late 1950s and 1960s when he directed the epic war films Ice Cold in Alex and The Guns of Navarone, the latter starring Gregory Peck.
He would work again with Peck in the hugely influential Cape Fear and would also helm two sequels to the wildly popular Planet of the Apes franchise.
New or Returning Shows
76 Days, 9.00pm, Sky Documentaries
This documentary promises to be an unflinching look at the effect of COVID-19 in Wuhan, China, as the city entered a national lockdown on 23 January 2020 and medical professionals battled to save lives.
This, of course, was in the early days of the virus and the Chinese response, and by all accounts it can be a harrowing watch at times.
Turas Clainne, 8.00pm, TG4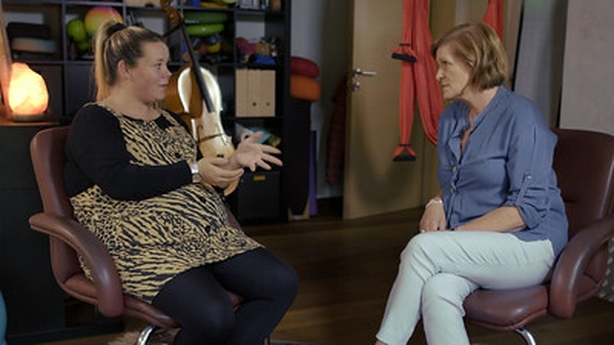 This is a new four-part series that explores the journey to parenthood and postpartum and follow the story of expectant mothers and explore various issues encountered on the journey from womb to childbirth.
Priscilla de Búrca is in her third trimester of pregnancy, however she is still harbouring feelings of worry and anxiety due to the difficult labour she experienced with her second child two years ago.
Priscilla seeks advice from a local doula to help her prepare for a positive birthing experience this time around. Will all go to plan in the delivery suite?
Laochra na Rásaíochta, 9.30pm, TG4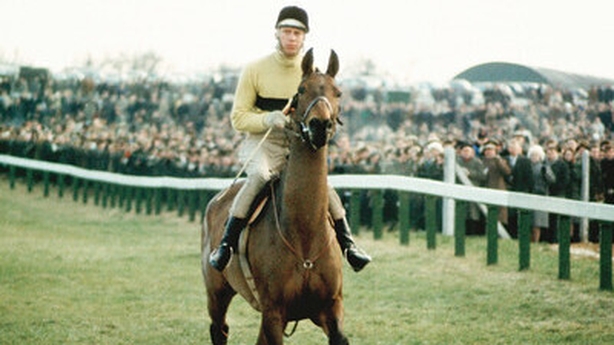 This series looks at Ireland's most famous National Hunt horses from the 1970s to now, recounting their brilliant feats through archive footage and interviews with the men and women involved in their success.
This episode tells the remarkable story of Arkle, rated by many as the greatest National Hunt racehorse of all time.
Trained by Tom Dreaper in Kilsallaghan, county Meath, and ridden by the legendary jockey Pat Taaffe, Arkle won three Cheltenham Gold Cups in a row from 1964-1966.
Forged With Steele, 10.00pm, Sky History & NOW TV
This is outrageously niche, but is also oddly fascinating.
Up-and-coming star of English blacksmithing and blade-smithing YouTube personality, Alec Steele, recreates a breathtaking array of historic weaponry in his Norwich forge.
Using his remarkable skills that have been honed and perfected over a decade, he creates weapons that have proved decisive in some of history's most iconic battles, from the Roman Gladius and Viking Battle Axe, to the Bowie Knife and M9 Bayonet.
We need your consent to load this YouTube contentWe use YouTube to manage extra content that can set cookies on your device and collect data about your activity. Please review their details and accept them to load the content.Manage Preferences
Ending Tonight
Death in Paradise, 9.00pm, BBC One
The cosy, long-running whodunit set on a fictitious Caribbean island ends its latest run.
This time around, the investigation revolves around a man who confesses to a murder - despite being unable to remember what happened.
Neville refuses to believe him, and is determined to track down the real killer.
Rob and Romesh vs Drag, 10.00pm, Sky One & NOW TV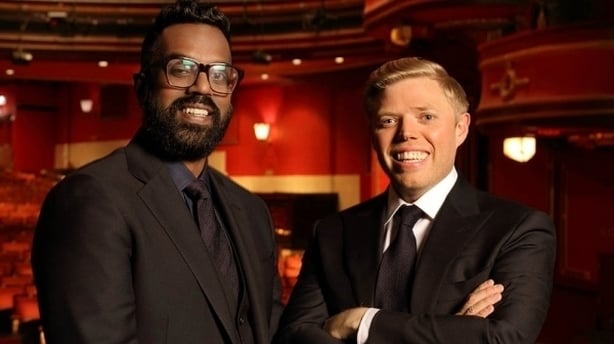 For the final show of the season, Rob and Romesh will become Drag Queens.
They'll be getting a full make from the stars of RuPaul's Drag Race - The Vivienne and Baga Chips.
They'll also meet icon Michelle Visage to find their drag personas before each of them perform their very own drag routine in front of live audience.
In all fairness, how could they follow that?
Celebs Go Dating: The Mansion Finale, 9.00pm, E4
If you haven't seen this yet, I'm sure you can guess what you've been missing.
After four intense weeks, things come to an emotional close with a commitment ceremony, where the celebrities are faced with their biggest decision yet.
Click here for TV listings