Demi Lovato has revealed that she suffered three strokes and a heart attack after overdosing in July 2018.
The singer makes the revelation in the trailer for her four-part YouTube documentary Dancing with the Devil, which premieres next month.
"I've had so much to say over the past two years," she says, "wanting to set the record straight about what it was that happened."
"Any time that you suppress a part of yourself, it's going to overflow," she continues as she recounts her life at the time.
Later in the trailer, Lovato says: "I had three strokes. I had a heart attack. My doctors said that I had five to ten more minutes."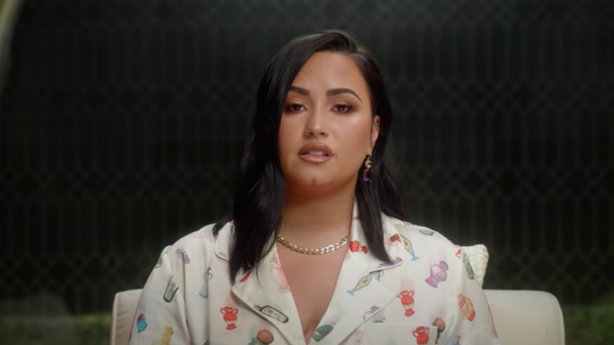 "Director Michael D Ratner is granted unprecedented access to the superstar's personal and musical journey during the most trying time of her life as she unearths her prior traumas and discovers the importance of her physical, emotional, and mental health," says the promotional material for the documentary.
"Far deeper than an inside look beyond the celebrity surface, this is an intimate portrait of addiction, and the process of healing and empowerment."
Dancing with the Devil premieres on 23 March.
If you have been affected by issues raised in this story, please visit: www.rte.ie/support.