Home of the Year judge Hugh Wallace has told Today's Sinéad Kennedy and Dáithí Ó Sé that he is having "huge rows" with his partner Martin Corbett about the look of their new home in Dublin.
As the new series of Home of the Year returns to RTÉ One on Tuesdays, the architect revealed that he will be renovating his own "two-storey cottage in town".
"I think there'll be a lot of people wanting to know how did that turn out!" he smiled.
"There's huge rows at the moment. Martin wants white and I want colour. I want timber floors and he wants tiles, so we're just negotiating our way through the house at the moment."
"It's very exciting," he continued. "Martin and I have moved four times over our 34 years - and we never bring anything. We bring our personal items, our books and I bring some of my saucepans and plates and that's it! And we leave everything else and we start again. It makes a huge difference.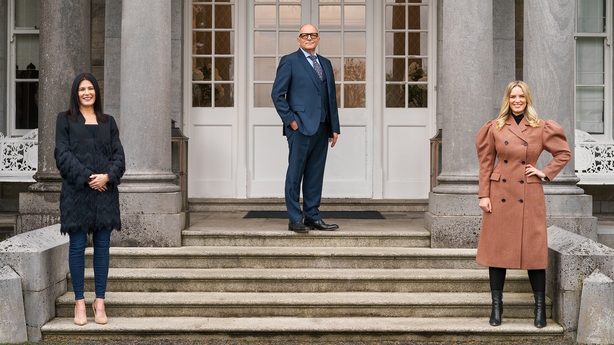 "As you change and grow older, or as your kids grow older, you change. All of a sudden, you can experiment with things you never thought of before - and that's the excitement."
Wallace described the 21 houses competing on Home of the Year as "just exceptional", adding that he has great fun thrashing it out with new judges Amanda Bone and Suzie McAdam.
"Suzie and Amanda bring a totally different tone to the whole show. Suzie is the referee and Amanda and I get stuck into one another!
"It's just great and Amanda and I, we're no shrinking violets either of us, funnily enough! Off-camera, we just have such a ball. We had such a blast travelling around the country. The great thing about the show is you go to places you've never been... Ireland is an extraordinary country..."
Home of the Year, Tuesdays, RTÉ One, 8:30pm