The Zoo star Gerry Creighton gave a laughter-filled insight into his childhood when he appeared on The Tommy Tiernan Show on RTÉ One on Saturday night, telling the host: "When we were growing up, we used to have lions and tigers in the house!"
The Dubliner followed in his father Gerry Snr's footsteps by working in Dublin Zoo, recounting that there was never a dull moment during his "incredible childhood".
"My father worked for 52 years in the zoo," he said. "He was the lion keeper. It was a great story when you were a kid in school, of course - your dad was the lion keeper, or the lion tamer in the zoo, as they called him. 
"When we were growing up, we used to have lions and tigers in the house! We had chimpanzees, we had gorillas, we'd orangutans. I'd be coming home and there'd be 50 kids waiting outside to see what the Creightons had in the house. The postman used to be looking for danger money to come to our house! It wasn't your Jack Russell barking; it'd be more like a lion cub would run out! 'Beware of leopard! Beware of lion cub!'"
"They'd be hand-reared for various reasons," he explained. "Thankfully, it's changed... But in the older [sic] days, you know, the first-time mothers, they mightn't be able to give birth properly and cubs would have to be taken home. We had lions, tigers, jaguars, wolf, orangutans, chimpanzee, gorillas - all in the house. It was crazy. You'd be fighting for your breakfast bowl with a chimpanzee!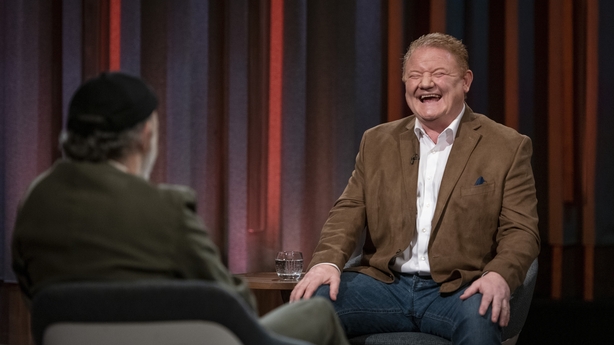 "I had a chimpanzee, Lucy, that I reared myself with the missus and she was a great... She loved her and they loved each other and it was a great relationship. But Lucy used to come with me to the zoo every day. She used to sit her in a baby seat in the back of the car, and of course I'd be pulling up at traffic and people would be looking at me and then looking at the chimp in the back seat...
"I remember being in O'Connell Street at three o'clock - you know the 24-hour chemist? - being in the 24-hour chemist at three in the morning going, 'I'm looking for T-Dol'. The chimp was cutting teeth! The woman said, 'How old is the baby?' 'Well,' I said, 'it's actually for a chimp!'"
"If you were given 30 years, so that no animal that is born after today needs to be in a zoo... If you were given 30 years to wind the whole zoo experience down to a close, would you do that?" asked Tiernan.
"Absolutely," Creighton replied. "I mean, I'd love to see a day where zoos aren't needed. There's no doubt about that, I'd love to see that. But the reality is very different.
"I've been to the Kaziranga National Park in India, where I was with the rangers tracking the wild elephants. We had to go to the motorway and stop the traffic for both sides to allow the elephants to cross the road - a path that they have taken for thousands of years. The race for space, the human-elephant conflict - the issues are real here. Wildlife has been pushed into pockets everywhere. 
We need your consent to load this YouTube contentWe use YouTube to manage extra content that can set cookies on your device and collect data about your activity. Please review their details and accept them to load the content.Manage Preferences
"I'd love to see all these animals out in the wild, but the wild is gone. It is gone; there's no such thing as 'the wild' anymore. The parks in Africa are managed; everything is managed now. You've the lions - you see the tourist jeeps [go] right past them. Gorillas are catching colds up in the mountains and flus because of the human domination of the landscape.
"These animals are reducing in numbers all the time, but with a proper strategy, they can have a very authentic life in human care. And that's what we work on: we work on the principles of how they live, socially, emotionally. We have wellness and care projects for each species. We look at them - 'Ok, if he needs to swim, let's make him swim. If he needs to fly, let's make him fly'. 
"The good zoos and what they can bring to both society and what they can bring for a conservation perspective is vital. It is vital, and it is fundamental to how we need to progress for these species."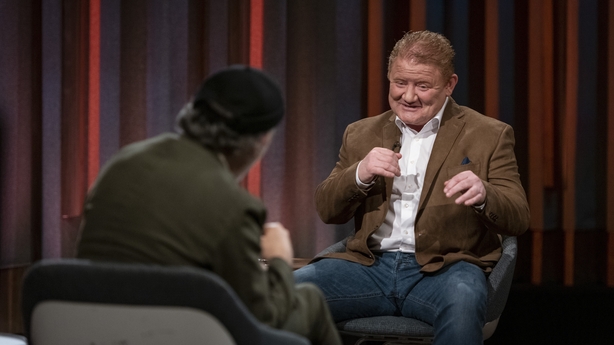 After 36 years working in Dublin Zoo, Creighton recently left his role as Operations Manager to go out on his own.
"I've set up my own global elephant care consultancy business with the intention of showing zoos [best practice]," he explained.
"We were very successful in Dublin Zoo with our elephant breeding programme particularly, a huge conservation issue. [Give] Support to other zoos around the world is what I want to do and help elephants in their home range countries. And, you know, get out there and share the knowledge and do some really meaningful work." 
Watch the show in full on the RTÉ Player. 
Catch up on The Zoo on the RTÉ Player.