Game Of Thrones star Pedro Pascal has been cast in the lead role for US television network HBO's adaptation of video game The Last Of Us.
The Chilean-American actor, 45, who most recently starred in Wonder Woman 1984 as villain, Maxwell Lord, will play Joel in the TV version of the hugely popular video game.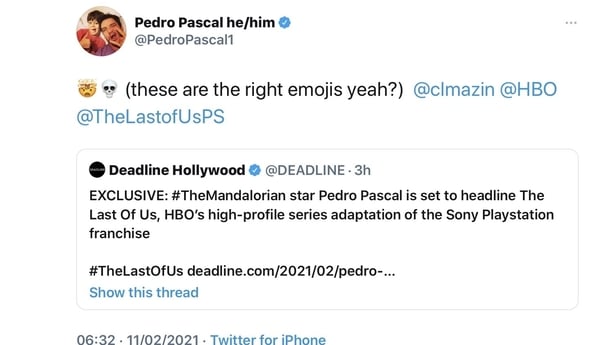 His Game Of Thrones co-star, 17-year-old Bella Ramsey, will also star alongside him as Ellie.
The Last Of Us director Neil Druckmann said he was "stoked to have Pedro aboard our show! We're absolutely thrilled to have Bella join the TLoU family!"
The Last of Us series is based on the video game of the same name, the series takes place 20 years after modern civilisation has been destroyed.
Joel, a hardened survivor, is hired to smuggle Ellie out of an oppressive quarantine zone.
It follows a brutal, heartbreaking journey, as the pair travel across the US in a fight for survival.