Tonight's top telly tips include the return of First Dates Ireland, Quentin Tarantino is the focus of The Directors, while ZeroZeroZero and How to Be Good with Money continue . . .
Pick of the Day
First Dates Ireland, 9.30pm, RTÉ2
Maître d' Mateo Saina, barman Ethan and waitress Alice are back hosting as the restaurant opens its doors once more for singletons looking for love over dinner.
This year, the game of love has new regulations. Daters are suitably distanced, contact is strictly off the cards, and background diners are all family bubbles, among them, friends and family of the daters we meet.  
Among the daters hoping to unleash their inner Romeo or Juliet or both are the spectacularly mohawked Philip from Tipperary, making a memorable entrance on a skateboard.
Then there are best friends Aimee and Laura from Down, double dating in full view of their mothers.
There's also Shane from Meath, whose brave recovery from a serious head injury yields his first date in 14 years.
Returning from last season are Martina from Limerick who came to the restaurant with her sister last year, but is flying solo this time and Peter from Clare, hoping that this year's date won't sneeze wine out of her nose.
Don't Miss
The Directors, 8.00pm, Sky Arts & NOW TV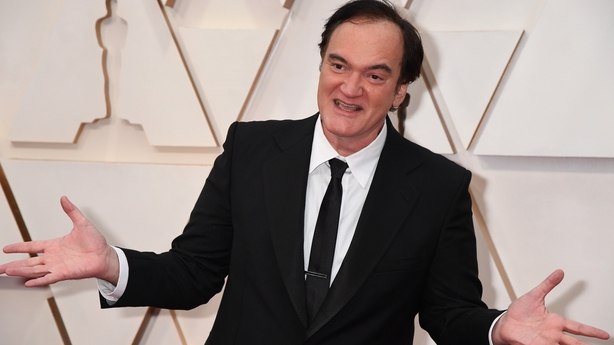 Then the enfant terrible of Hollywood cinema, Quentin Tarantino (above) arrived in 1993 with his screenplay for True Romance, which led to his directorial debut the next year with Reservoir Dogs.
Further accolades came with the iconic crime drama Pulp Fiction, which cemented his quirky style with its retro soundtrack and non-linear presentation.
Over the years, Tarantino turned his love of cinema to various genres, including Blaxploitation (Jackie Brown), Westerns (Django Unchained and The Hateful Eight), martial arts (Kill Bill) and WWII (Inglorious Basterds) before turning the mirror on Hollywood itself with his magnum opus, Once Upon A Time in Hollywood.
ZeroZeroZero, 9.00pm, Sky Atlantic & NOW TV
We need your consent to load this YouTube contentWe use YouTube to manage extra content that can set cookies on your device and collect data about your activity. Please review their details and accept them to load the content.Manage Preferences
Last week's opener of this mob drama was promising, if not quite captivating.
The infighting within the 'Ndrangheta has put at risk the Lynwood family's business and assets.
Chris, the younger son of Edward Lynwood will have to put himself in the forefront to defend his father's legacy.
He embarks on the cargo ship that hides the shipment of cocaine leaving from Mexico and heading to Italy in order to ensure the commitment of his family to Don Minu's organisation.
How to Be Good with Money, 8.30pm, RTÉ One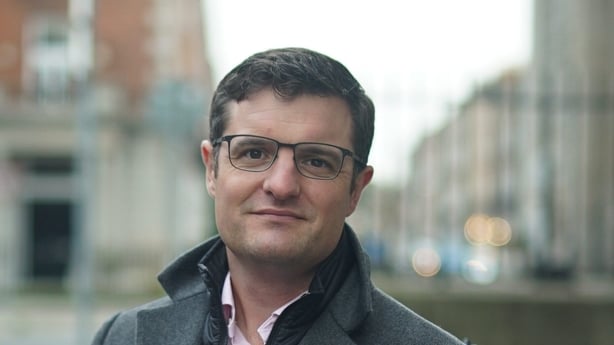 This week, Eoin McGee helps self-confessed spender Lynsey McQuillan, who lives with her 10-year-old daughter Sofia in Lusk, in north county Dublin.
Rob & Romesh vs Golf, 10.00pm, Sky One & NOW TV
For the second show of the new run, Rob and Romesh are learning all about golf.
On their journey they play their first ever round at St Andrews, get a golfing lesson from Justin Rose, and get to tee-off at the BMW PGA Championship - live on Sky Sports.
New or Returning Shows
Trump's American Carnage, 10.15pm, RTÉ One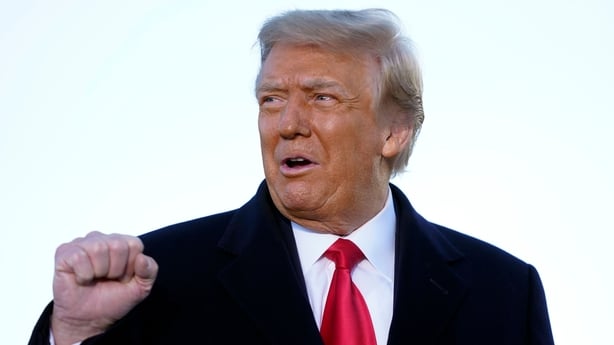 Here's a look at how former US president Donald Trump stoked division, violence and insurrection during his presidency, investigating his siege on his enemies, the media and even the leaders of his own party.
Amazing Hotels: Life Beyond the Lobby, 9.00pm, BBC Two
This series takes on a new level of ridiculousness - or envy, if you prefer - during a pandemic.
Tonight, Monica Galetti and Giles Coren visit Jade Mountain (below), an entirely hand-built hotel in St Lucia where each room has no outer wall and so is open to the ocean view - as well as having its own private infinity pool.
Giles finds that room service here is tougher than it seems, and Monica dives for lionfish, which they both serve to guests visiting especially to have their wedding on the beach.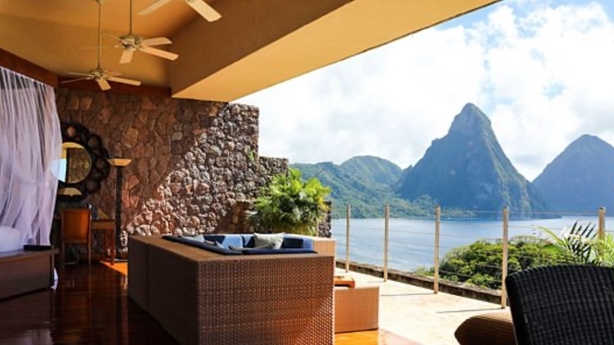 New to Stream
Capitani, Netflix
Detective Luc Capitani investigates the mysterious death of a teenager after her body is found in the forest near a village in northern Luxembourg.
We need your consent to load this YouTube contentWe use YouTube to manage extra content that can set cookies on your device and collect data about your activity. Please review their details and accept them to load the content.Manage Preferences
Red Dot, Netflix
On a hiking trip to rekindle their marriage, a couple find themselves fleeing for their lives in the unforgiving wilderness from an unknown shooter.
Ending Tonight
Laochra Gael, 9.30pm, TG4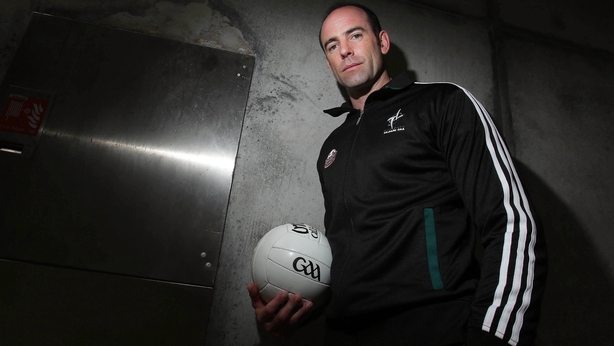 The series concludes with the story of Dermot Earley, named after his legendary father and determined to make a name for himself.
He did just that when he was at the heart of Kildare historic 1998 campaign while still in his teens. Sadly, that would be the highpoint of his football career.
In the following years he suffered dreadful injuries, he fought a cancer battle, and in 2010 he was dealt a severe blow with the death of his father.
Also finishing tonight, An Cumann (8.00pm, TG4) looks at Gaoth Dobhair United finally playing their final game of the 2019/20 season and club rugby returns in Kerry.
Click here for TV listings