Pop newcomer Etaoin has released her debut single Bedroom Walls. We asked her the BIG questions . . .
Growing up between London and Ireland, Etaoin was entered into Irish music competitions from the age of 6, winning the adult categories by the age of 10 in whistle, singing, songwriting and flute.
We need your consent to load this YouTube contentWe use YouTube to manage extra content that can set cookies on your device and collect data about your activity. Please review their details and accept them to load the content.Manage Preferences
Speaking about her debut song, she says, "When I listen to Bedroom Walls now there's a sense of waiting for my old self to come back. Not only waiting for someone else, but for yourself at the same time; wanting to be in contact with someone through lyrics, but not actually facing it.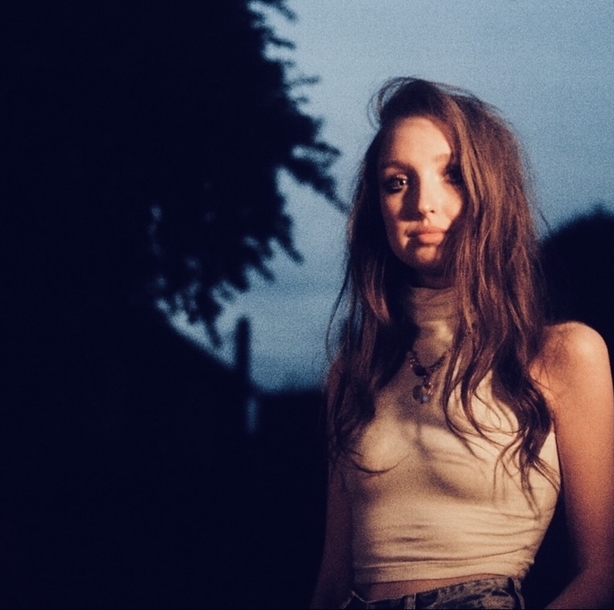 "Pride can get in the way sometimes, people don't wanna look like they care. I'm so guilty of that, I'm scared of looking like I care too much. Especially with boys. So, I just think of a million speeches, write texts, delete them and ask friends the same question over and over as if they know the answer."
Tell us three things about yourself?
I can fit 18 marshmallows in my mouth.
I grew my own carrots last year then felt too guilty to eat them because they felt like my kids, so I gave them to my mum and when she ate them, I literally cried hahaha. I NAMED them! WTF! How could she eat my kids like that? I know I gave them to her to eat and stuff but like HOW COULD SHE?
I was home schooled for four years as a kid!
How would you describe your music?
I'd describe my music as acoustic pop songs will folk/indie influences.
Who are your musical inspirations?
I'd say Taylor Swift, Ed Sheeran, Dermot Kennedy, George Ezra and Tracy Chapman are all artists that have influenced me a lot.
How are you occupying yourself during the coronavirus lockdown?
Basically, to keep occupied I cry in the bath. KIDDING. LOL, no I've basically been sitting in my living room with my guitar thinking back to every boy who's ever loved me and written songs about them all. Hahahaha. Why am I like this?
What's your favourite song right now?
My fave song right now is The Wrong Ones by JC Stewart.
Favourite lyric of all time?
Fave lyric is "and I don't want the world to see me, cause I don't think that they'll understand. When everything's made to be broken, I just want you to know who I am" - Iris by The Goo Goo Dolls.
If you could only listen to one song for the rest of your life what would it be?
One song for the rest of all time would have to be either Iris by The Goo Goo Dolls or Fast Car by Tracy Chapman
Where can people find your music/more information?
My music is now on all streaming platforms. Spotify/Apple Music/Soundcloud/Deezer/Tidal/Amazon Music - link to my debut single Bedroom Walls is here. If you wanna find more info about me, I'm on Instagram - @etaoinnn and Twitter - @etaoinnn, and am always posting on those (a lot of the time just chatting pure utter sh*** about god knows what) BUT there's definitely some music stuff on there so gimme a follow if you wanna stay up to date.