Boyzone star Shane Lynch has said he "doesn't particularly like" when his family or friends turn up to concerts or car races. 
44-year-old Lynch, who owns a vast collection of cars, was speaking ahead of the relaunch Men and Motors TV.
He said: "My wife in all the years of motorsport - let's call it 20 - she has generally been to the track probably twice, so she loves it.
"My head is in the game. It is like a concert. I don't particularly like when my family or friends turn up to concerts.
"I am concentrating on what I have to do, a job, and there are thousands of people out there.
"And the same in a race car, although I am generally quite easygoing, but not in those circumstances.
"I am there to do a job and to do my best job. I don't like being distracted by anything else.
"I like to make sure I am going out there to do my job to my fullest. So oftentimes my wife just never turned up because I have just got the blinkers on."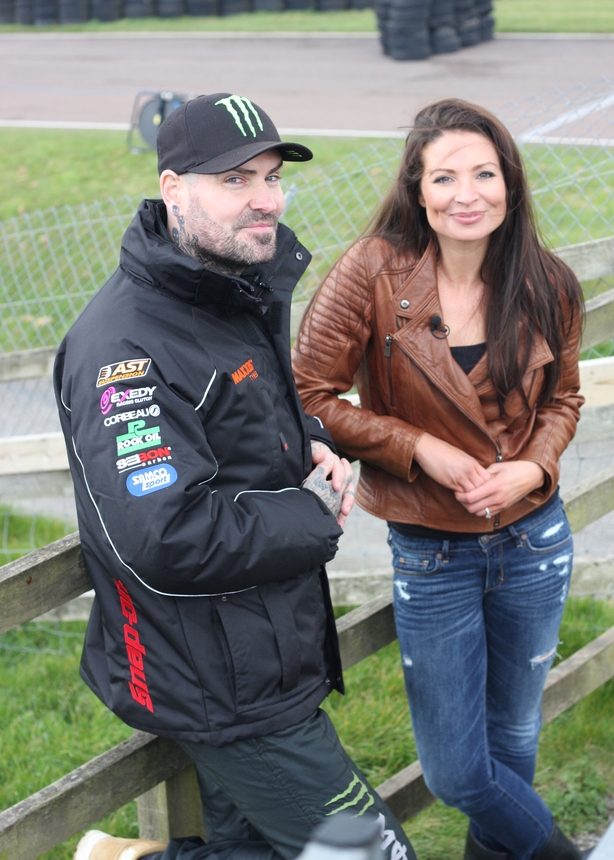 The Dublin-born singer, who has been married to Sheena White for 14 years, also admitted he is never sure how many cars owns.
He said: "My cars swap and change all the time because I am a car lover. I'm a car nut. I am a car enthusiast. I am a car junkie. I have problems about cars."
Lynch said he was like his mechanic father in that his car collection was constantly changing.
He said: "I have always seen his driveways swap and change with machines, from American style to British style. He had a few German whips on there.
"So my own was inherited from his love of cars and they often change around. I get a crisis every few years of sell, sell, sell.
"That's what I do. I collect, collect, collect and then look at them all and go sell, sell, sell and then I recollect."