A young Donegal country singer has said that fulfilling his childhood dream and recording a duet with musical hero Daniel O'Donnell was a surreal experience.
22-year-old David James from Killea on the Donegal/Derry border teamed up with Daniel to record the new country ballad Don't Take the Good Times for Granted after first seeing the country star perform when he was 14 and deciding to follow his own career in music.
We need your consent to load this Spotify contentWe use Spotify to manage extra content that can set cookies on your device and collect data about your activity. Please review their details and accept them to load the content.Manage Preferences
Speaking to RTÉ Entertainment, David said, "Back then if someone asked me what the measure of success would be in my music career, to record and perform with Daniel O'Donnell would have been well outside the realms of possibility so seven years later to be standing in a studio singing an original song with him was one of those pinch me moments."
David, who has already had several hits on iTunes and has performed in front of Duke and Duchess of Sussex, was due to sing with Daniel at a concert last March in Letterkenny to mark 30 years of Highland Radio, where he hosts a daily afternoon show called Jivetime.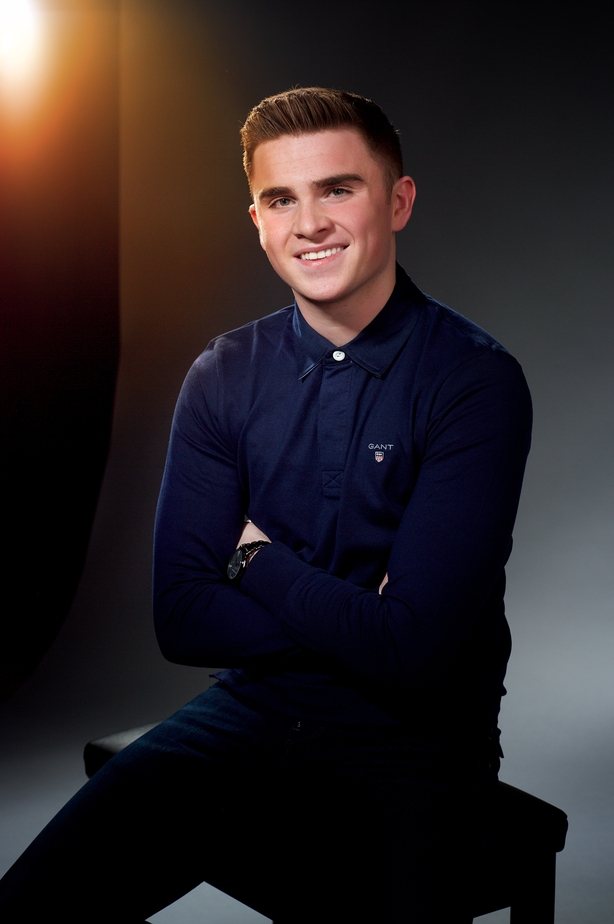 However, the gig was cancelled due to the pandemic, but David and Daniel decided to record a song together and approached songwriter Shunie Crampsey, who has previously written for Daniel.
Recorded during the easing of lockdown restrictions last August in Granard's Spout Studios, Don't Take the Good Times for Granted takes the form of a conversation between a younger and older man and the sentiments chime with the difficult times we find ourselves in.
"I was a massive fan of Suits at the time and of course Meghan Markle starred in it, so I was just mesmerised by her."
"I think it's a very important message for me on a personal level in a number of ways because obviously with the pandemic we've learned not to take the simple things for granted," says David.
"But also, as a performing artist, it's a huge, huge deal for someone like me to be recording with someone of the stature of Daniel O'Donnell."
Speaking about the duet, Daniel said, "I am delighted to have had the opportunity to record this duet with David James. He has a great voice and a super personality.
"We were blessed that Shunie Crampsey wrote this song especially for us. Shunie is a great writer and I loved the song as soon as I heard it. I think David has a great future ahead of him in the music business and I hope this recording will bring his talents to a lot of people who I know will love him."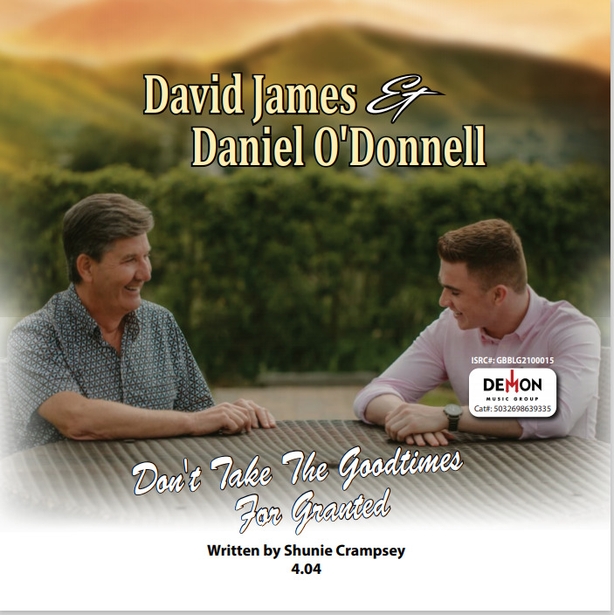 A lot of people would have first heard of David when he performed for the Duke and Duchess of Sussex, Prince Harry and Meghan Markle, during their March 2018 visit to Northern Ireland, only a few weeks before their wedding.
The couple were attending a cross-community event for schools at the Eikon Exhibition Centre in Lisburn and David sang a medley of country pop songs for them.  
"There were 4,000 schoolchildren there and I was invited along to perform. I did get to meet them before my performance and after and they were lovely, really down to earth people.
"It was weird standing on stage performing to that many people and there in the middle were these two really famous people.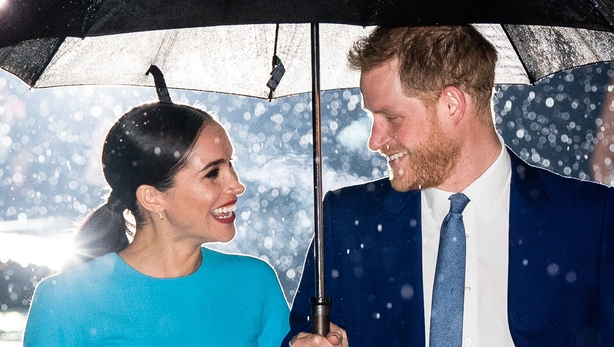 "I was a massive fan of Suits at the time and of course Meghan Markle starred in it, so I was just mesmerised by her. They were really, really nice and they had great things to say about my music too, which was great."  
As Ireland's musicians struggle during restrictions, David says that his show on Highland Radio has helped him keep in touch with music fans and listeners.
"I have been very lucky to have that but on the music side of things it has been really tough missing the buzz of live shows," he says.
"As a young artist, I was only really starting to break ground and make headway and then the whole thing was brought to a stop but I have to be grateful as well because if this pandemic had not happened and the gig in Letterkenny went ahead, the chances are me and Daniel would have never recorded together."
Alan Corr @CorrAlan2
Don't Take the Good Times for Granted is out now on iTunes and Spotify.