I enjoy being very busy every day and I feel very blessed to be able to actually leave my house and go to work, says Ros na Rún actress Áine Ní Dhubhghaill.
During the very first lockdown I was finishing my final year placement for my masters in Social Work both from home and in an office. It was challenging in the beginning and hard to get used to, I was kind of always waiting for things to get back to normal and when it wasn't happening it was a bit overwhelming at times.
I was in limbo, the uncertainty and the unknown was just a lot to take in. It was also such a worrying time because I was worried about my family and this illness that we couldn't escape.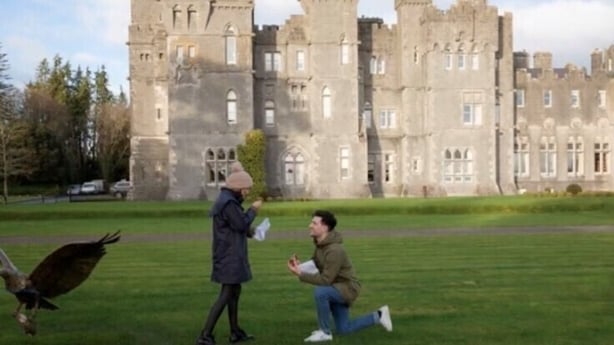 It didn't help that I couldn't really see my family, which was difficult, therefore maintaining some kind of routine was really important. I spent the majority of time with my now fiancé Jay, which was great really. We got out every day to go for a poc around with our hurleys and had many a competitive game of "donkey" (all of which I won).
I think we kept each other sane or else we were both going insane, either way our spirits were high. We also of course participated in plenty of Zoom quizzes, DIY hair cuts, and kept in touch with those closest to us often.
I am not sorry for the end of the Zoom quizzes and hope they do not make a return! In hindsight we actually had good craic throughout and we were very lucky with the weather and everything and clearly oblivious of what was to come.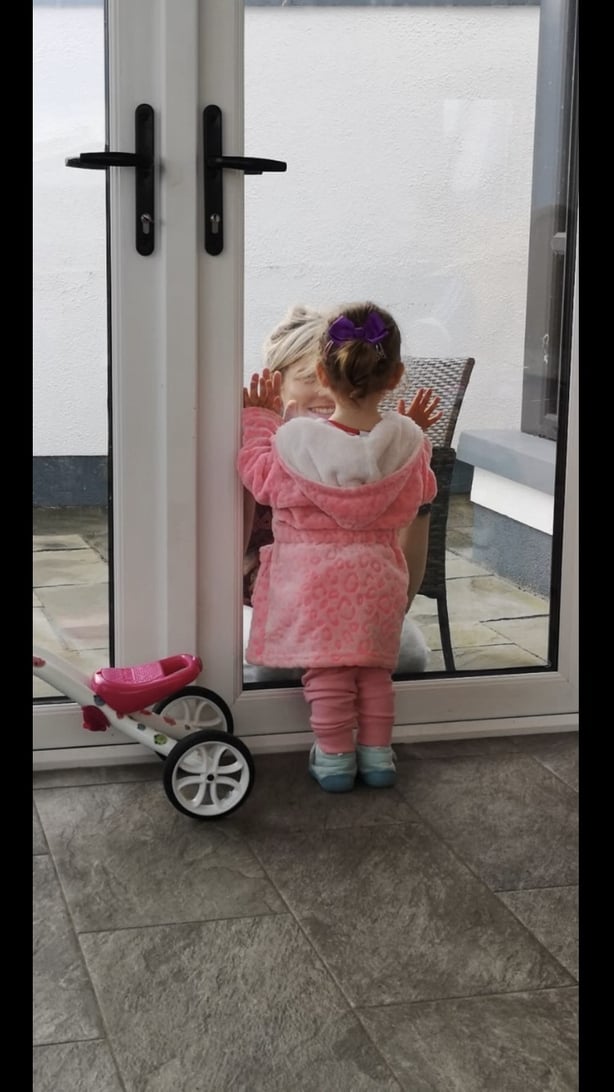 Jay and myself and some members of my family contracted the virus last September and it was a scary time for us. I feel that we were very lucky and though we had plenty of symptoms nobody needed to go to hospital which I am so thankful for and luckily we have all recovered well.
I graduated with my masters in Social Work in September, I was COVID-19 positive this day so though I am smiling in the picture we took to send my family we did not feel like smiling much at all. But we got through it and I am able to look back at the picture and laugh at how much of a disaster it was!
During the second lockdown I was minding my two-year-old niece Aela fulltime from home which kept me very busy. I thoroughly enjoyed this as I got to spend time with Aela, my sister, my parents, and my Nana.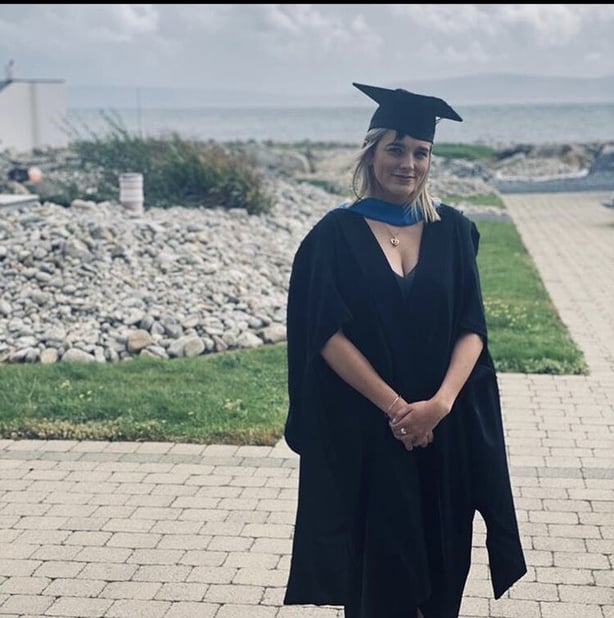 I got to see more members of my family as myself and Jay were in a 'bubble' with them. Aela was such a pleasure to mind and we had loads of fun! I missed all of my four nieces a lot during the first lockdown as I could only ever see them through a window, or on Facetime.
Trying to explain to them that you are not coming in or can't give them a hug is hard. I got to see my other three little nieces, Róisín, Cliodhna and Seona, during this time too when they were off school and it was so great and I think we all needed that lift.
I have been in college fulltime in Dublin for the last two years studying to be a social worker and before then doing an undergraduate degree in Maynooth University. So, it has been quite some time since I have had loads of time at home. So it was a change, but I will look back at it with fond memories.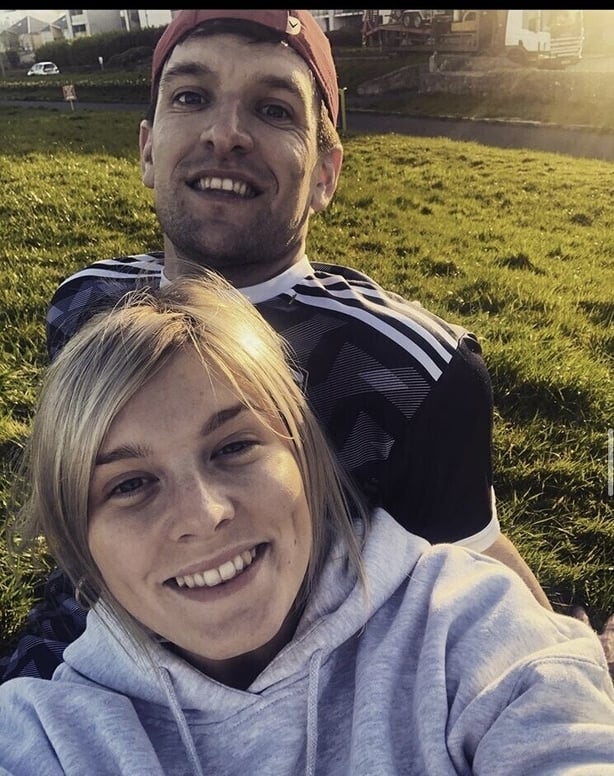 One thing I have continued to do all throughout every lockdown is online shopping, It is the height of excitement getting yet another package at the door! Myself and Jay went through a period of watching a movie every night, which is something we wouldn't normally do so that was a cool change.
Typically I enjoy something that is easy to watch. I went through a phase of being hooked on The Great British Bake Off - full-on hooked. I tried baking myself in the first lockdown but I figured out I much prefer to watch than do it myself.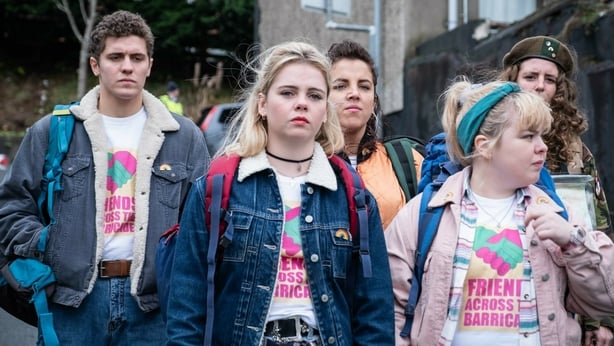 I re-watched Modern Family, Derry Girls, and I went back to my old reliables Gossip Girl and my all-time fav Fraiser. It's just always so good.
Thanks to my friend Gráinne, who kindly dropped over a box of books, I read Normal People which I thought was very good, even though I am not usually a big reader.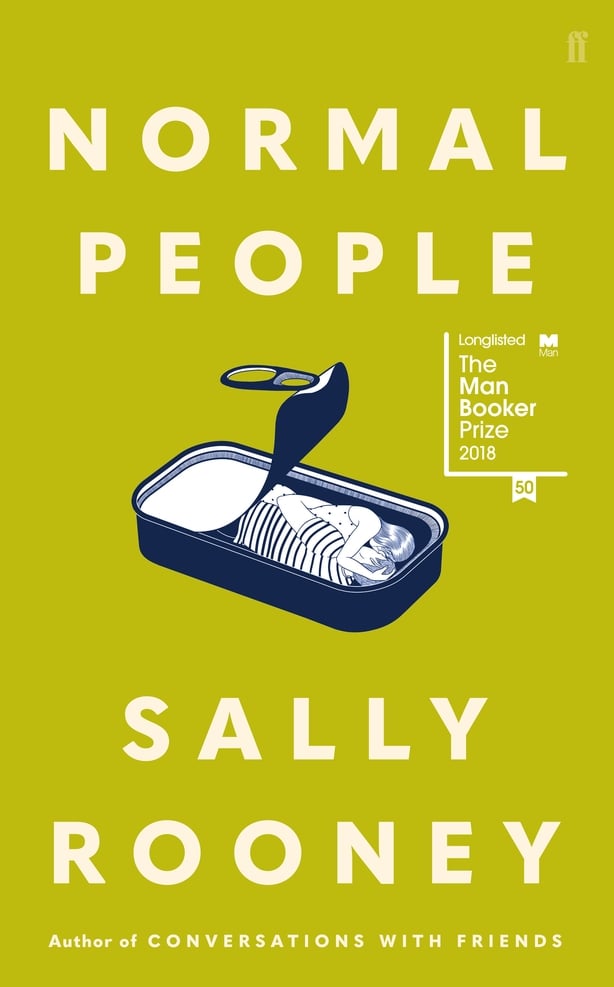 We are in lockdown Number 3 now and things have changed again, I am currently playing the part of Caoilfhionn Ní Shé in Ros na Rún. This experience is a huge change for me as I have never really done anything like this before.
It was very daunting at first and I felt that I was questioning myself like 'What am I doing here?' but I'm getting into the swing of things now and I am enjoying it. Everyone has been so kind and welcoming which has made it an enjoyable place to work.
I enjoy being very busy every day and I feel very blessed to be able to actually leave my house and go to work because I know some people are at their wits end working from home. Jay and myself got engaged over Christmas in magical Ashford Castle which feels like a lifetime ago now.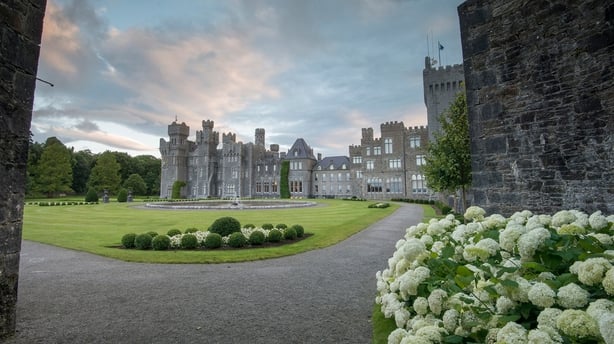 We are so happy and I think though 2020 had many challenges I will remember it for the positives. For the foreseeable future, now I will be spending my evenings on Pinterest and Google looking up dresses and venues. Planning for a time where we can all take to the dance-floor again and have a well needed sing-song.
Recent arrival Áine Ní Dhubhghaill plays the part of Caoilfhionn Ní Shé, Sergeant Ó Shé's daughter in Ros na Rún. Áine joins two other members of her real-life family on the set of Ros na Rún. Her father, Máirtín Ó Dubhghaill plays Cóili Jackie, and her brother Eoin Ó Dubhghaill plays Fiach.
Ros na Rún, TG4, Tuesday, Thursday, 8.30pm; omnibus edition Sunday, 7.30pm