Katie Price's son Harvey has been given the opportunity to make an announcement at a UK train station.
18-year-old Harvey was seen enthusing about his love of trains on BBC documentary Katie Price: Harvey And Me on Monday night and now Network Rail staff have offered him the chance to make an announcement at one of their stations.
In the film, the eldest of Katie's five children joined his mother on a visit to a train station to take photos on his birthday.
Harvey is partially blind and is on the autism spectrum. He also has ADHD and Prader-Willi syndrome.
Harvey made a train announcement during the documentary.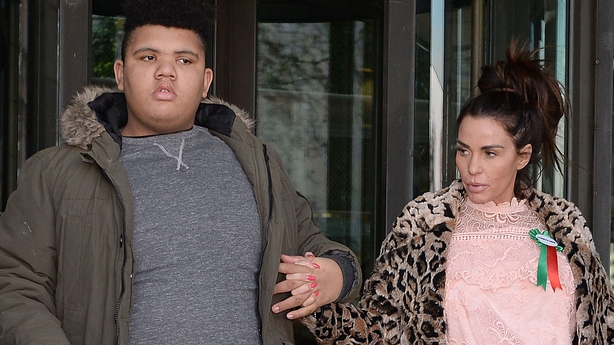 "May I have your attention please? This train is formed of twelve coaches. Platform four for the 11:34 South Western Railway service to Guildford." he said.
Speaking to the Metro newspaper, Network Rail's Media Relations Manager, Tracey O'Brien, said, "Network Rail would be happy to arrange for Harvey to make an announcement at one of the Network Rail managed stations when it is safe to do so."
Viewers also took to Twitter, urging that Harvey be given a chance to become a train announcer.