A new letter written by John Lennon's Aunt Mimi shortly after the murder of the former Beatle in 1980 has revealed that he was "bubbling over with excitement" at returning to the UK for the first time in nearly a decade.
Lennon famously made a telephone call to his beloved aunt, who took over his rearing from his frequently absent mother Julia, every day - including the night before he was gunned down in New York on December 8th, 1980.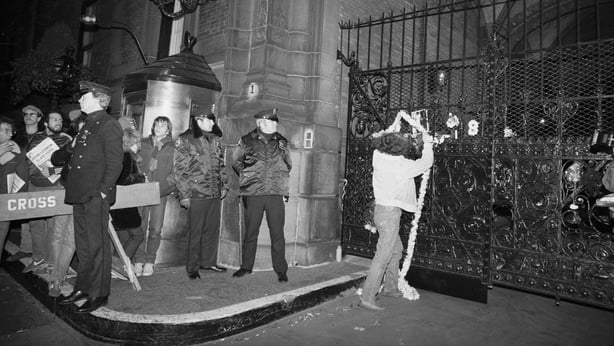 Now a newly unearthed letter written by Mimi Smith, who died at the age of 85 in 1991, to Daily Express journalist Judith Simons confirms Lennon's plans to come back to England, after a decade in self-imposed exile in the US.
Smith had written a letter of condolence to Mimi, and in her reply, the heartbroken aunt wrote:
"Dear Judith, Thank you for your letter, kind thoughts."
"I'm trying to accept this terrible thing which has happened but finding it very hard. He had such faith himself, I'm trying to do the same.
"He phoned the night before, witty, funny, bubbling over with excitement, coming over very soon. Couldn't wait to see me. So, I'm glad of that.
"If I'm in London, I'll get in touch with you. Kind thoughts to you too. Mimi."
The letter from Simons' estate was recently discovered by Tracks Ltd, which provides valuations of music memorabilia.
According to Beatles historian Mark Lewisohn, author of the epic three-part Beatles biography The Beatles: All These Years, it provides "solid confirmation that, but for his murder, Lennon would have returned to Britain during 1981 for the first time in 10 years".