It's 30 years since Take That first got together and Gary Barlow reckons the five-piece will reunite in the future. 
After hitting the top spot of the singles chart a whopping 56 times around the world since they first formed in 1990, it's fair to say fans would love to see the original 90s boyband come back together so that they could reminisce about the old days and hopefully enjoy some new music. 
And despite the fivesome now being a trio consisting of Gary Barlow, Howard Donald and Mark Owen, it appears that a full round-up of the Take That gang maybe not too far away.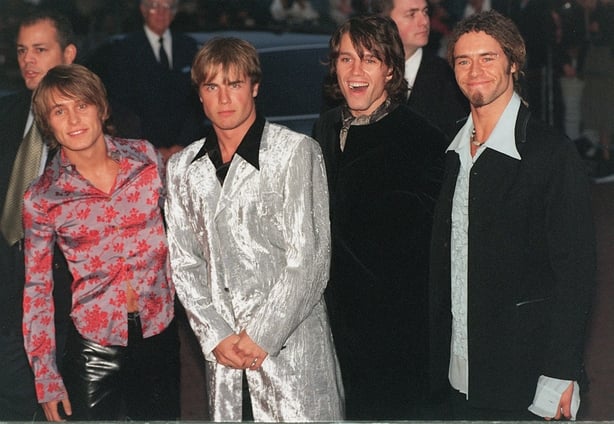 Speaking to The Mirror, Barlow said he believes that there will be a reunion with Jason Orange and Robbie Williams at some point in the future.
He said: "I think there will, I think there will. That's one of the thrills of being in the band. You don't know what's going to happen from record to record and it's lovely. It's a very safe place Take That. It's a lovely environment. It feels like a safe haven. It's a place to go back to when you've done a bit of playing around and it's time to go home."
Williams quit the band in 1995. The four remaining members continued with a planned world tour and released a final single, How Deep Is Your Love before breaking up in 1996.
After filming the Take That: For The Record documentary in 2005, they reformed without Williams.
He re-joined in 2010 for the album Progress, and toured with the band in 2011 but stepped away from the again to focus on being a father, while Orange decided he wanted out of the spotlight in 2014 and insisted there were no hard feelings between him and his bandmates.
Williams has appeared occasionally with the band since, including the 2018 X Factor final and for a lockdown gig last year.