The Masked Singer star John Thomson has described performing in his Bush Baby costume on the ITV show as "Hell on Earth" because of the heat.
Cold Feet and Coronation Street star Thomson was unmasked on the music series on Saturday night after performing Engelbert Humperdinck's Please Release Me.
Although he enjoyed his time on the show, Thomson told the Press Association that he would not miss the costume.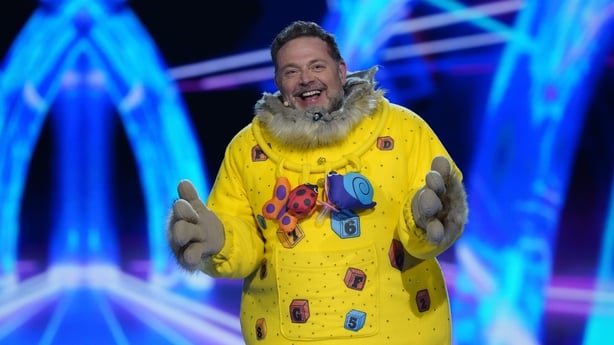 "Awful, just Hell, Hell on Earth," he said. "The only fun part is working out where everything is. As an actor, I found the whole thing fascinating to do. Because your face is your tool, really.
"There were parts of it I loved, but the heat wasn't something I loved at all."
Discussing his strategy on the show, Thomson said he would try to keep the audience entertained when the cameras stopped rolling.
 "Because the audience vote for you and I used to clown around a lot," he explained.
"Anything else that could aid and abet me, because you don't want to go out first, do you? Fifth, bang in the middle, that's just lovely. Because I wasn't in it to win it. I just thought, 'That's perfect'."
The Masked Singer continues on Virgin Media One and ITV1 on Saturday at 7:00pm.