Tonight's top telly tips include the return of David Mitchell and Robert Webb in Back, Eoin McGee meets Wicklow fiftysomethings in How to Be Good with Money, more Death in Paradise, and a documentary about Hollywood royalty Ron Howard . . .
Pick of the Day
Back, 10.00pm, Channel 4
It's taken a bit longer than expected - Robert Webb had health problems, and the the pandemic struck - but here's the second season of the comedy series starring David Mitchell and Robert Webb.
After a long absence, a rejuvenated Stephen heads back to the John Barleycorn, just as Andrew is starting to feel restricted and weighed down by the mundanities of being a provincial pub landlord.
However, the opening of a rival pub just up the road evokes curiosity - especially when it becomes apparent that the new establishment needs a manager.
Don't Miss
How to Be Good with Money, 8.30pm, RTÉ One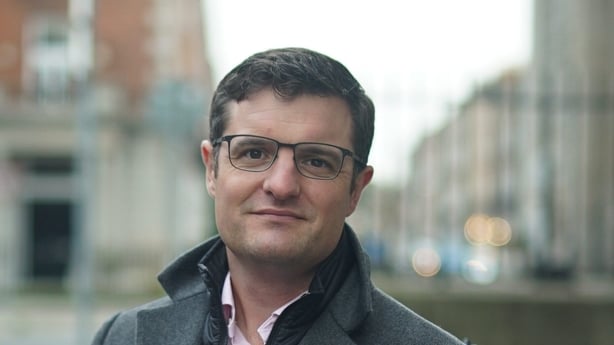 Eoin McGee meets Wicklow fiftysomethings Bernie and Eugene Connell, who are worried they may not have the funds for their retirement.
And they're right.
With their current trajectory Eoin calculates that Eugene would need to work until he's 89 to retire with the funds to match their lifestyle.
The couple come to Eoin with a ready-made plan: they have sold their home, cleared their mortgage and now want to buy a smaller house and be mortgage-free.
They hope that this will help give them a comfortable retirement enjoying holidays and the golf club. Eoin has his doubts though.
The Directors, 8.00pm, Sky Arts & NOW TV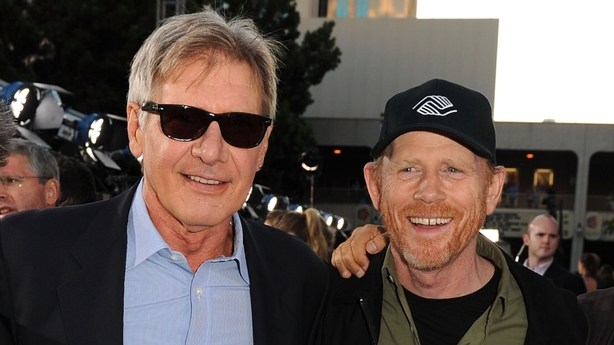 A household name in his youth for roles in The Andy Griffith Show, American Graffiti and Happy Days, Ron Howard (above, with Harrison Ford) left the acting world behind in the 1980s to focus on his work behind the camera.
He directed the successful comedies Night Shift, Splash and Cocoon along with the George Lucas produced fantasy Willow.
Further acclaim was received for the historical biopic Apollo 13, and he would win an Academy Award for Best Director for the drama A Beautiful Mind.
He also directed the children's film How the Grinch Stole Christmas, adaptations of Robert Langdon's books, beginning with The Da Vinci Code, and a spin-off in the Star Wars saga with Solo: A Star Wars Story.
The Pembrokeshire Murders, 9.00pm, Virgin Media One
We need your consent to load this YouTube contentWe use YouTube to manage extra content that can set cookies on your device and collect data about your activity. Please review their details and accept them to load the content.Manage Preferences
The real-life story behind The Pembrokeshire Murders continues.
For the first time all the key people who brought serial killer John Cooper to justice reveal their role in this extraordinary case.
With the second parole hearing looming closer and still no conclusive results from forensic testing, Wilkins and his team face Cooper head-on in three days of interviews.
Death in Paradise, 9.00pm, BBC One
With another two seasons recently agreed, this old school whodunit series is set to run and run. It's also the closest any of us are going to get to the Caribbean for the foreseeable future, so you might as well lap it up.
This week, it seems money doesn't buy happiness when lottery winner Cherry is found dead at her luxurious villa, much to the horror of her husband and their visiting friends.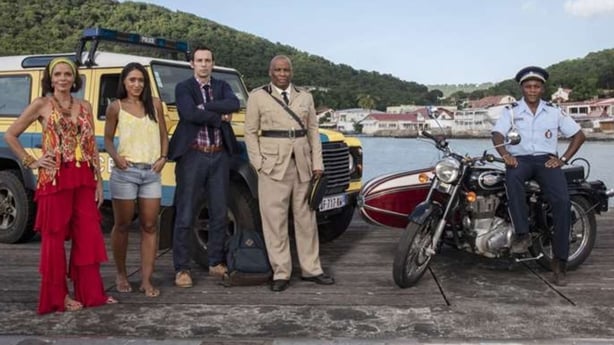 As usual, Neville and the team are presented with a real head-scratcher when it turns out no one was in the house at the time - and the mystery deepens when the victim's body apparently vanishes into thin air.
Meanwhile, JP is training unruly new officer Marlon, aware that his wife Rosey is due to give birth at any time.
Laochra Gael, 9.30pm, TG4
Here's the story of Thérèse Maher, aka the Queen. The eighth of eleven children from a famous hurling family, Thérèse stood out from the beginning.
She made her Galway debut at just 16, and it seemed that she was destined for success. But the win on the big day eluded her and Thérèse lost five All Ireland Finals.
On top of this, she lost both her mother and her father during this time. And so, there was widespread jubilation when, on All Ireland Day in 2013, in her last ever game, Thérèse Maher fulfilled her destiny.
New or Returning Shows
Inside Culture with Mary Beard, 7.00pm, BBC Two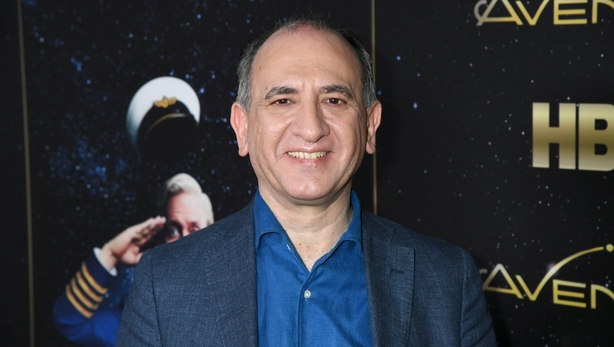 The classicist Mary Beard returns with the Beeb's cultural review show.
Hot on the heels of Joe Biden's inauguration as Us President, she talks to Veep and The Thick of It creator Armando Iannucci (above) to ask how comedians and satirists adjust to a new regime.
She is also joined by David Olusoga, who recently interviewed Barack Obama, to explore succession through the ages.
New to Stream
Call My Agent, Netflix
The agents at (fictitious) top Paris talent firm ASK are back for a fourth season with Andrea in charge and the agency in a precarious state.
New clients this time around around include Jean Reno, Charlotte Gainsbourg and Sigourney Weaver. Expect damage limitation from the start.
Riverdale: Season 5, Netflix
Archie and the gang are back for another season of the successful teen drama.
We need your consent to load this YouTube contentWe use YouTube to manage extra content that can set cookies on your device and collect data about your activity. Please review their details and accept them to load the content.Manage Preferences
Ending Tonight
QI, 9.00pm, BBC Two
Sandi Toksvig asks a completely random selection of questions this week, with Bill Bailey, Daliso Chaponda, Sally Phillips and Alan Davies trying to come up with interesting answers - while avoiding the most obvious ones.
Click here for TV listings