Tonight's top TV tips include The Truth About Improving Your Mental Health, Bulletproof: South Africa, a documentary about new US president Joe Biden, and some more food and fishing with Neven Maguire . . .
Pick of the Day
The Truth About Improving Your Mental Health, 9.00pm, BBC One
This programme obviously focuses on the UK, but it will apply just as much to us here in Ireland.
Over the past 12 months, a team from Imperial College London, in collaboration with the BBC, have surveyed the mental health of over 350,000 people across the UK during the Covid-19 pandemic.
Now, clinical psychologist Professor Tanya Byron joins former England footballer Alex Scott to discover how the latest science can help us gain greater control over our state of mind and improve mental health and wellbeing.
Don't Miss
Neven's Irish Seafood Trails, 8.30pm, RTÉ One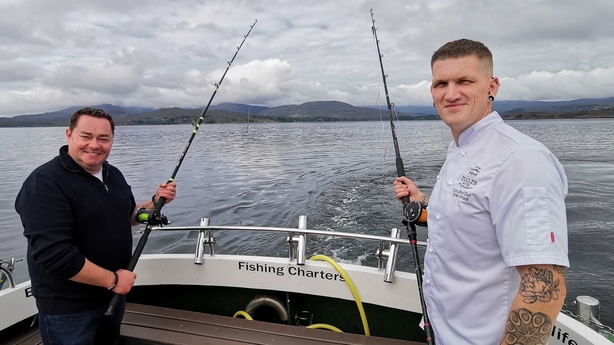 This week Neven Maguire travels along the coastline of County Cork, first stopping in Glengarriff Harbour where he joins local guide Brian O'Rourke for a boat tour of Bantry Bay.
Local wildlife includes a sixty strong seal colony, an eagle, and a pod of friendly dolphins who swim alongside the boat.
A calm day at sea is ideal for on-deck cooking and Neven is joined by chef Eddie Attwell (above, with Neven) of the Eccles Hotel Glengarriff, who shares his recipe for Gin and Blackcurrant Cured Pollock.
Top of the Pops: the Story of 1981, 10.00pm, BBC Four
A look back at the early part of the 1980s as the Beeb's once much-loved music show embraced the advent of `new pop', by changing its theme tune and titles and parting company with dance act Legs & Co.
Acts featured include Duran Duran, Depeche Mode, the Human League, Kim Wilde (below), Midge Ure, Jerry Dammers (of the Specials), Beggar and Co, Leee John and Freeez.
We need your consent to load this YouTube contentWe use YouTube to manage extra content that can set cookies on your device and collect data about your activity. Please review their details and accept them to load the content.Manage Preferences
The Repair Shop, 8.00pm, BBC One
Jay Blades and the team are always worth a look as they bring four family heirlooms back to life.
Dominic Chinea undertakes the challenging restoration of a Carrom board, a traditional Asian board game, while Steven Kember teams up with silversmith Brenton West to repair a precious silver menorah.
Elsewhere, Steve Fletcher restores a small wooden duck once used in magic tricks, and bookbinder Christopher Shaw repairs a pair of photo albums charting Captain Scott's Antarctic expedition.
Scéalta Grá na hÉireann: Robert Emmet & Sarah Curran, 8.30pm, TG4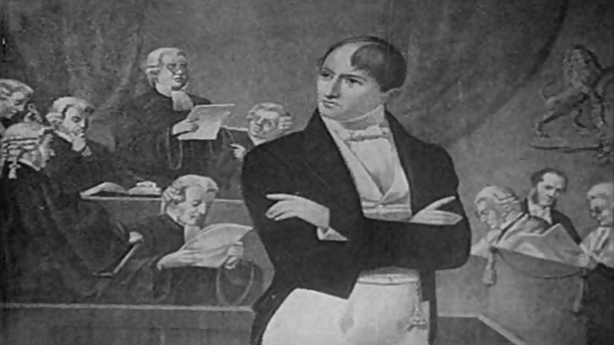 This week's look at historical love focuses on the doomed love affair between the Irish patriot Robert Emmet and Sarah Curran.
This took place during the Irish rebellion of 1803, when Emmet's fight for a free Ireland brought destruction to himself and to his beloved Sarah.
Remembering Leonard Nimoy, 11.00pm, PBS America
You don't have to be a Star Trek fan to appreciate Leonard Nimoy, who will go down in popular culture history as the ultimate Mr Spock.
Here's a tribute to the actor and director, from his childhood growing up in Boston in the 1930s and 1940s, his early career in Hollywood, and his break-out role in the original Star Trek TV series.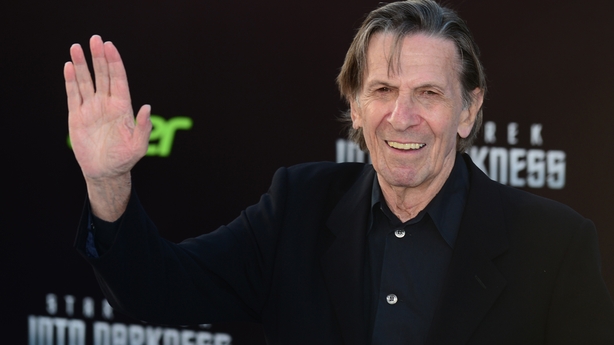 New or Returning Shows
Bulletproof: South Africa, 9.00pm, Sky One & NOW TV
Noel Clarke and Ashley Walters return as Bishop and Pike for a special three-part outing for the wise-cracking London cops.
Having spent two seasons bringing the series' trademark cinematic action to the streets of London, this time the boys are heading overseas to dive deep undercover in a brand new case.
Taking a well-deserved break after another high-speed chase, Pike and his family head to South Africa - with Bishop in tow.
While enjoying the crystal-clear waters and sun on the beach, the duo is thrown into another adventure when they make the acquaintance of a family whose daughter is unexpectedly kidnapped.
We need your consent to load this YouTube contentWe use YouTube to manage extra content that can set cookies on your device and collect data about your activity. Please review their details and accept them to load the content.Manage Preferences
Targeted: the Truth About Disability Hate Crime, 9.00pm, BBC Two
If you've still got some faith in humanity, this might sway you away.
Disabled filmmaker Richard Butchins' brutally honest film explores the abuse and aggression faced by disabled people in everyday life, from verbal insults to violent physical attacks.
The film features a wide range of testimony from survivors themselves as they share their own experiences of the abuse they have faced.
President Biden, 9.00pm, PBS America
A look at the events that shaped Joe Biden, the 46th president of the United States, with those who know him best describing how crisis and tragedy helped forge an iron-willed politician.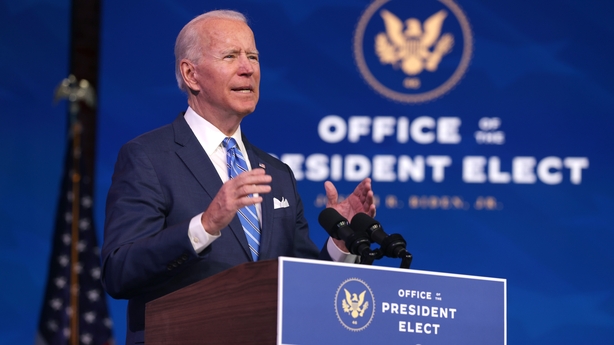 Boys, 10.00pm, Sky Arts & NOW TV
Ashley Walters makes his directorial debut with this short film written by newcomer Jerome Holder.
Against the grey but beautiful backdrop of East London's skyscrapers and estates, two best friends, Noah (Hector Abbott) and Lewis (Jude Chinchen), embark on a journey into manhood, set in motion by a promise that must be fulfilled.
Noah's big brother, Nick (played by UK rapper Devlin), is serving a lengthy prison sentence, and provides his teenage brother a list of items he needs in jail.
In an act of blind loyalty, Noah and Lewis set out to fulfil Nick's wishes, but along the way are faced with challenges and hurdles that will shape them.
Click here for TV listings