The Irish Film Institute has announced the launch of Growing Pains, a selection of films all from Irish directors on its video-on-demand platform IFI@Home.
The films are in large part coming-of-age stories with scenarios involving teenage pregnancy and mental health and other topical issues also explored.
The collection will feature eight films including Frank Berry's acclaimed Michael Inside, Aoife McArdle's Kissing Candice, Morgan Bushe's The Belly of the Whale, and Tom Ryan's drama Twice Shy.
The collection also features international hits including Peter Foote's hugely successful The Young Offenders and John Carney's multi-award-winning Sing Street.
In Michael Inside, an 18-year-old youth is discovered to be holding drugs for his friend's older brother and is sentenced to three months in prison. Director Frank Berry work-shopped the film with former prisoners and the film stars Dafhyd Flynn and Moe Dunford.
Kissing Candice, the feature debut from director Aoife McArdle, set in a border town, tells the story of 17-year-old Candice (Ann Skelly). A sufferer of epileptic seizures, Candice is having visions of a certain young Jacob (played by Ryan Lincoln), a figure who happens to resemble a member of a violent gang who terrorise the locality.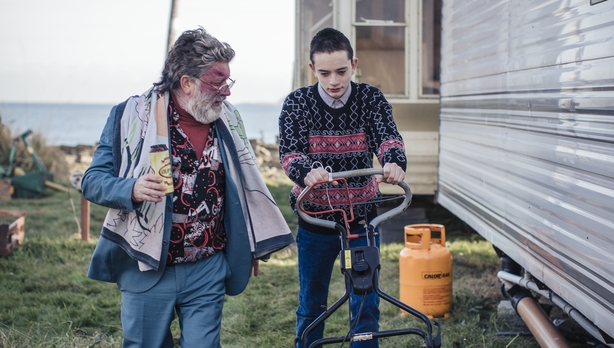 Set in the coastal town of Laytown, Morgan Bushe's The Belly of the Whale introduces us to teenager Joey Moody (Lewis MacDougall, A Monster Calls) who dreams up a plan to rob the an amusement arcade with the help of his best mate Lanks (Art Parkinson) and an obliging local, Roland (Pat Shortt).
We need your consent to load this YouTube contentWe use YouTube to manage extra content that can set cookies on your device and collect data about your activity. Please review their details and accept them to load the content.Manage Preferences
Tom Ryan's Twice Shy is centred on a young, unmarried couple who set off on a road trip from Nenagh to London to deal with an unwanted pregnancy. The film stars Shane Murray Corcoran and Iseult Casey with Ardal O'Hanlon also strong in the cast.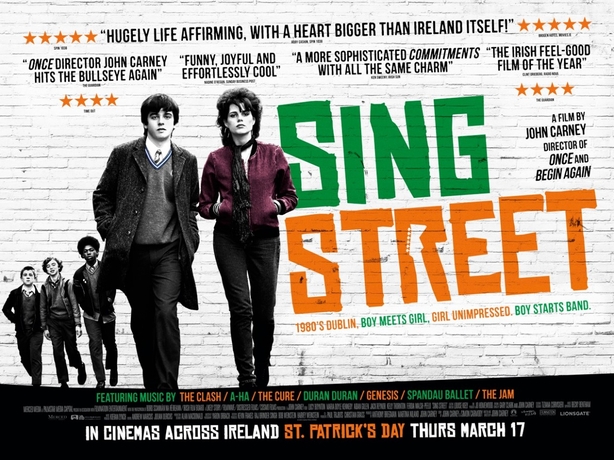 Sing Street follows Conor (Ferdia Walsh-Peelo) who forms a band in the 1980s to attract an alluring older woman whom he sweet talks into appearing in his music videos.
In Hugh O'Conor's directorial debut Metal Heart, twin sisters Emma (Jordanne Jones) and Chantal (Leah McNamara) become embroiled in heated sibling rivalry, not helped by next door neighbour (Moe Dunford) moving back in.
Peter Foote's original film The Young Offenders was inspired by the true story of a €440 million cocaine seizure off the Cork coast in 2007. Cork city teenagers Conor (Alex Murphy) and Jock (Chris Walley) embark on a 160 km road trip hoping to discover an unrecovered bale of cocaine
In I Used to Live Here, also directed by the aforementioned Frank Berry, Jordanne Jones plays Amy, a 13-year-old living in Tallaght who becomes responsible for managaing the family home following the death of her mother.
These titles are available from IFI@Home on www.ifihome.ie with films available to view via the IFI@Home app available for Apple, Android and Apple TV.