Nicola Coughlan has said she "can't fathom" how many people have watched her Netflix period drama Bridgerton, which has been viewed by 64 million people around the world.
The Derry Girls actress, who hails from Galway, said it is "quite mad" how successful the show has become.
Speaking on The Late Late Show, she added that though her performance as Penelope Featherington on the show has been seen by so many, due to lockdown, her life has not changed much as a result.
"It's all happening in lockdown so you're at home saying 'that's quite nice' and then going about your day," she said.
Coughlan usually lives in London, but has been home in Galway since the pandemic began.
"We wrapped Bridgerton in February and I came home, and then the world shut down," she said, adding that they got the series filmed "just in time."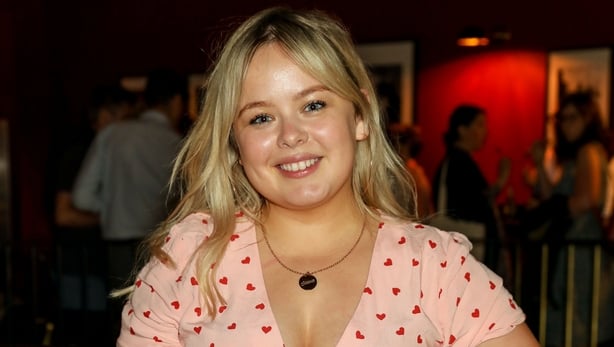 Coughlan joked that she has become her mum's personal assistant in lockdown saying, "I'm her chef, her painter, I laid some laminate flooring for her... I have pictures to hang up when I get back to Galway actually, I just remembered."
A theatre review she received where a reviewer focused solely on her appearance as opposed to her performance, spurred her to pen a feature for The Guardian outlining how unacceptable that is.
"What I look like, that was not relevant, so I said 'can we not do better?' I went on Twitter and said 'this is not ok' and it blew up," she said.
"I feel like you shouldn't have to look a certain way to play any part."
She added that she hopes people speaking out about the issue will stop aspiring actors from being put off from pursuing their dreams by the idea of their appearance being picked apart.
"You don't have to be a supermodel movie star, if this is what you love and it's your passion, don't let anyone stop you," she said.
Bridgerton is currently streaming on Netflix.