I am very lucky that I live in the beautiful surroundings of Conamara, my 2km walk could bring me to the beach or the bog, so I always had fresh air, peace and calmness amidst the worry, says TG4 sports presenter Máire Treasa Ní Dhubhghaill.
When lockdown hit last March, I let out an exhale of relief. Fear or panic did not set in, my body welcomed the sudden shutting down with open arms. Maybe there was a bit of naivete for what lay ahead, but I, like many others had been busy filling every moment of my day, that I needed that time to pause. Life suddenly got slower, smaller and quieter and I was okay with this.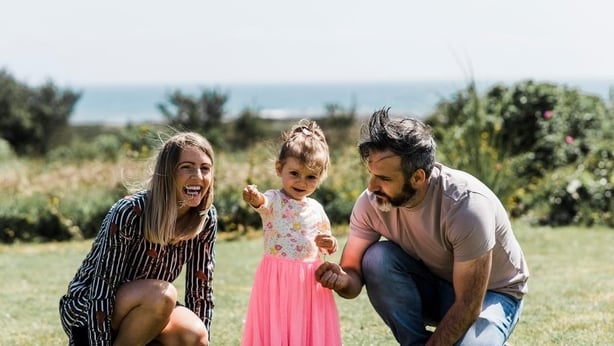 I cherished those first few weeks and will look back fondly on that time I had at home. Yes, there certainly was the struggle of working full-time while minding our two-year-old daughter Aela, but for the first time, in a long time, our family of three were under one roof at one time. There was no rushing, there was no pressure to be somewhere, we weren't like passing ships in the night, all we could do was 'Be'.
I am very lucky that I live in the beautiful surroundings of Conamara, my 2km walk could bring me to the beach or the bog, so I always had fresh air, peace and calmness amidst the worry.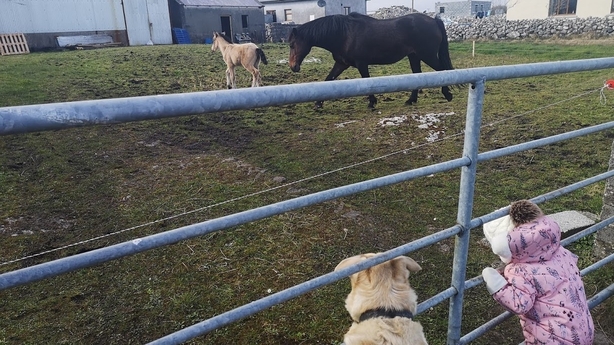 We renovated my Mamó and Daideo's house about five years ago and it's situated right next door to my parents' house, so, I couldn't be closer to home!
Family has always been so important to me and I feel very blessed to have my Mam, Dad and Nana live a stone's throw away (the broccoli for mushrooms exchange, or the filling of a jug of milk happens over the wall!).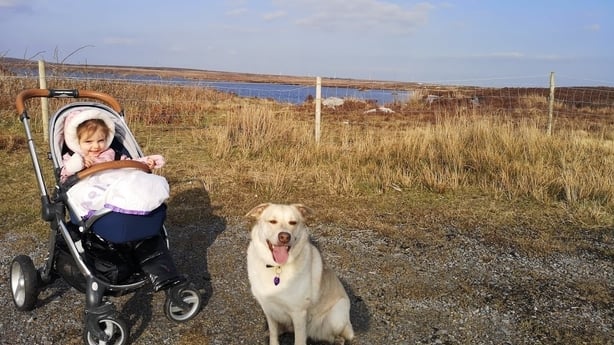 As we were so used to being in each other's pockets, when that had to stop initially it was challenging and we felt a longing for the way things were. But like so many others, the over-the-wall chats from afar and the zoom calls during breakfast became the norm and we adjusted to this new way of life.
Aela was a beacon of light for us all when things felt overwhelming. When I wasn't working, we baked, we made Lego towers, we coloured and drew and sent cards in the post. We dressed up, the dolls dressed up, we undressed dolls and dressed them again (there was a lot of this!). We danced and sang, we held competitions with John's family in Limerick and we walked the hind legs off our dog Heidi!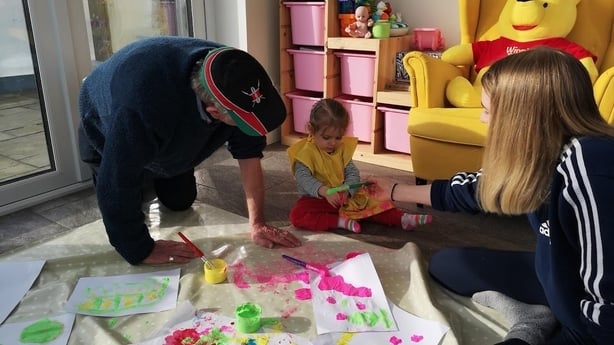 As well as presenting Rugbaí BEO for over ten years, I work as Sports Editor/Producer with TG4, so we rely heavily on having live sport. So when all that was stripped away in March, the scheduling team in TG4 and our head of Sport, Rónán Ó Coisdealbha, did a stellar job in filling the schedule with classic GAA, rugby and soccer games.
All Ireland Gold in particular, was a real hit, as we looked back at some iconic hurling and football games and GAA-starved fans were able to take a trip down memory lane. We enjoyed the interaction on social media, and it was comforting for people to re-watch some classic games with an online community. It brought some respite in times of worry and put a smile on people's faces. Italia 90 was a lot of fun! We were lucky that TG4 have a rich archive of games, although by June we were all craving live sport again.
For me personally, as someone who works weekends during the rugby season, having that run of weekends off was a novelty and I appreciated the trips to the beach, the dips in the sea, the simple pleasures of getting up at the weekend and having no plans.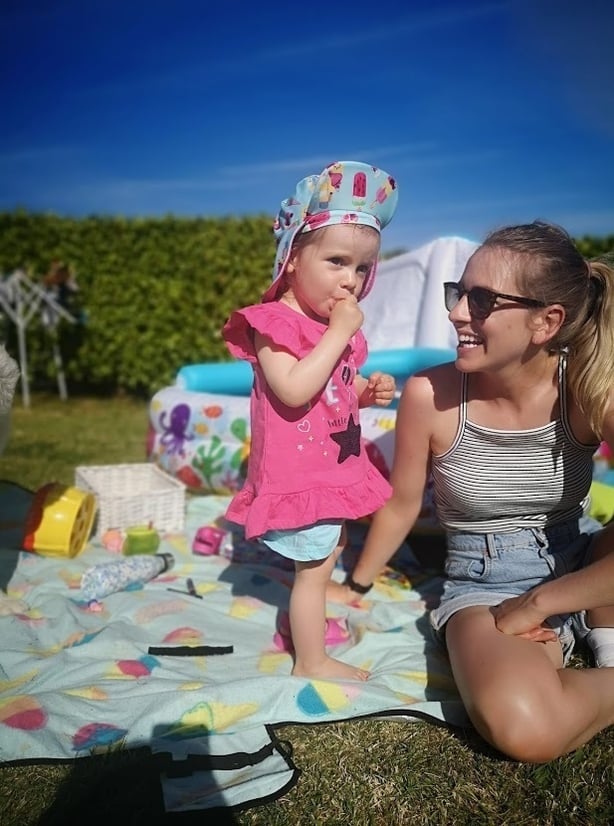 But, as time went on of course, I started to miss the hustle and bustle of being on a rugby pitch, the buzz of being live on television, seeing a game without knowing the result and seeing people that weren't my family!
I felt very privileged in August to be in the Aviva stadium when live rugby was back on our telly again. It is special and strange to stand in stadiums that are usually filled with colourful fans, as it would almost be impossible to imagine sport without fans pre-lockdown.
But hearing the players and coaches during the games has given us another insight into the sports we love and I really appreciate the importance of sport at a time when people are feeling isolated. As Nelson Mandela said:
"Sport has the power to change the world. It has the power to inspire. It has the power to unite people in a way that little else does."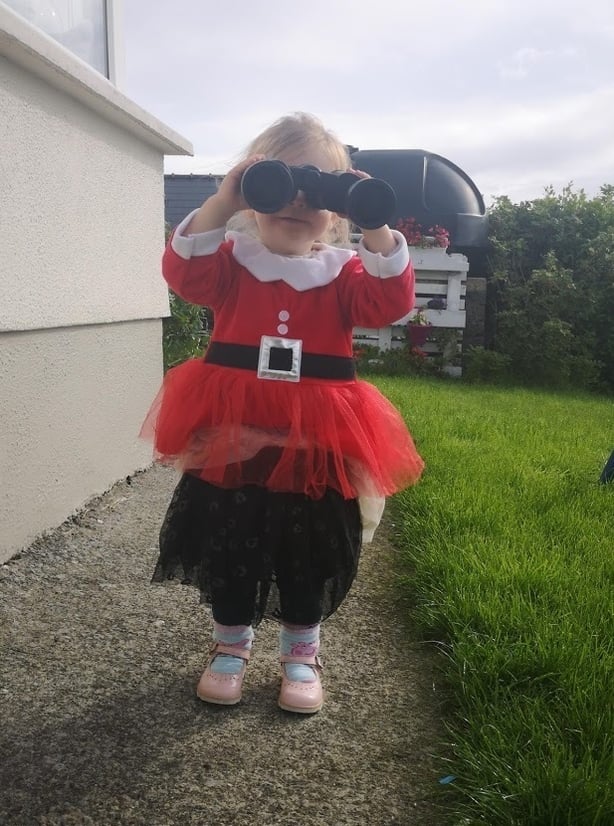 The pandemic has affected us all. I have family close to me who have lost loved ones and we sat with a laptop to attend their funeral, I have friends who are separated from their families, friends who have lost jobs and people young and old have struggled in many ways.
Covid came to our door last September as my family, my parents, Nan and sister all contracted the virus. It was a scary and very worrying time. But we are so grateful that we all came through it and despite 2020 being a hard year, I will still remember the special moments, the kindness and love of friends, family and neighbours.
I will appreciate all the lessons I have learned over the last several months.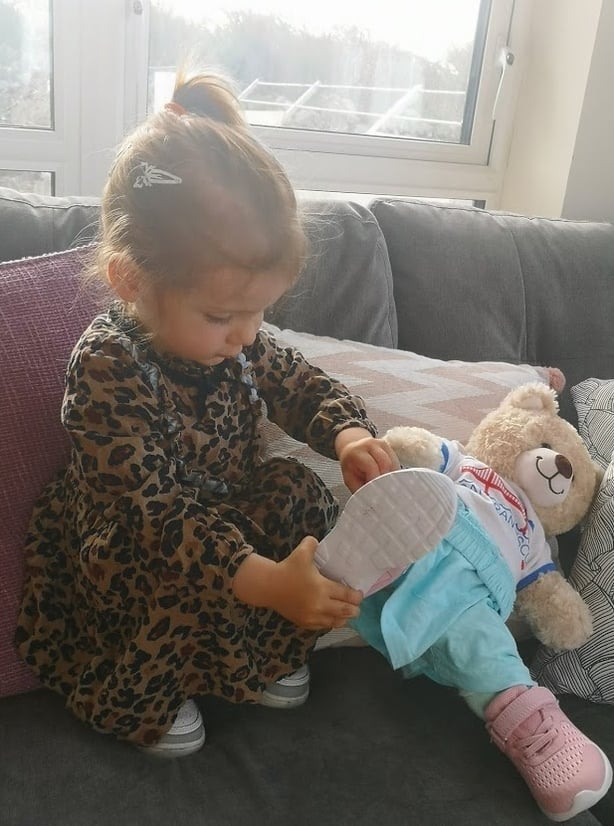 One of my very good friends gave me a present of The Boy, the Mole, the Fox and the Horse by Charlie Mackesy and it is a beautiful book of hope for uncertain times and one that brings me joy daily.
'What do we do when our hearts hurt?' asked the boy.
'We wrap them with friendship, shared tears and time, till they wake hopeful and happy again'