I realise just how lucky I am to still be working, and have been, right across the past twelve months, says RTÉ music presenter Michael Cahill.
It's 5.10am here in Studio 6 in the RTE Radio Centre in Donnybrook. This week, amongst other work, I'm presenting Rising Time on RTÉ Radio 1.
It's a 4.00am start, and industrial strength coffee will keep me going until 7.00am. But I'm certainly not complaining for a second. I realise just how lucky I am to still be working, and have been, right across the past 12 months.
Some of my friends haven't been as fortunate, and I've seen at close hand what happens when you turn on the news, and your job is closing the next day, due to restrictions.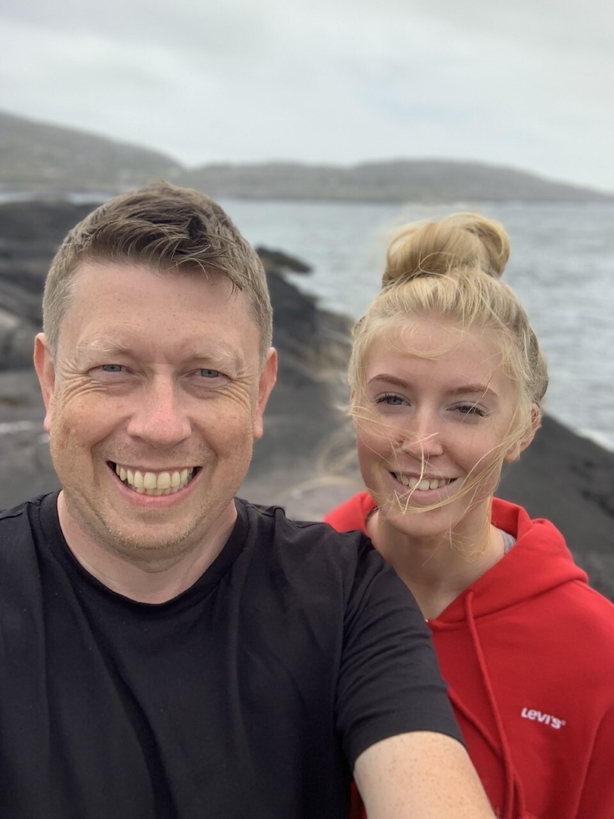 This has been a hard year for so many people, and like many, I certainly miss seeing family and friends. I'd regard myself as a social person, so I miss the company of groups of people. Of course whether they miss me 'yakking on' continuously is an entirely different story!
I don't think any of us will take for granted the company of others in the future. It's part of our DNA, good for our mental health. So, would I take a vaccine? I'd take a pint of it today, and then head to Spain!
But of course there are certainly far more deserving people in the long queue ahead of me.
Workwise, I've spent the last twelve months presenting music on RTÉ Radio 1 and RTÉ Gold, along with producing Tracy Clifford's lunchtime show on 2FM.
My radio highlight of 2020 was presenting a show featuring Bruce Springsteen in October, from his ranch in New Jersey, to mark his new album Letter To You. A lot of programmes have been edited, including the Springsteen show, from my box room at home.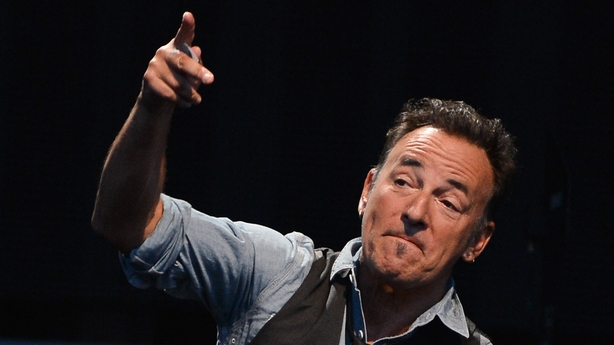 Yes, the computer is newish, and the chair………well, it belongs to my late mum who sat on it for 25 years. So it connects me to her a little everyday, during this strange time. I think it's important to stay connected to your past.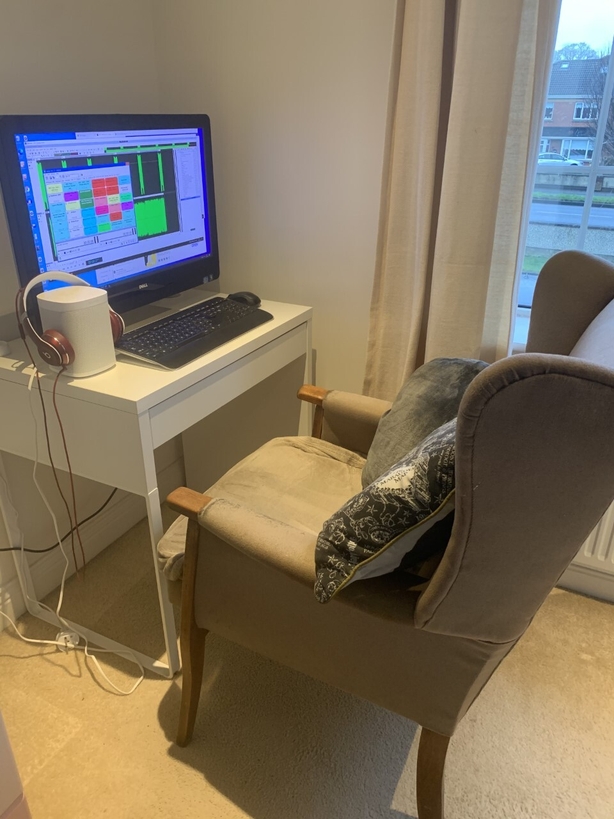 Along with that, I'm still jogging and dragging - and I do mean dragging - the family out for walks where we're allowed. It's got to the stage when Edwina and the kids see me putting on runners, they run upstairs to avoid 'yet another bloody walk.' But I usually find them, I'm persistent.

We also recently marked twelve months since the passing of my broadcasting hero, Larry Gogan. The best of the best. I'm always reminded of one of my favourite photos with Larry.
I was 14, and living at home in Cork. I wrote to RTÉ to get a tour of the new 2FM Roadcaster. Amazingly they said yes, which was a massive thrill in late 1980s Ireland. When I arrived of course, who gave me the tour, but the nicest man in radio? Little did I think I'd be working alongside him in the future, and indeed producing his last 2FM show.
Here's to a more positive and more social 2021, where we take nothing for granted, and we can cut down on the walk...slightly……..