Elizabeth Olsen has said she found the paparazzi attention her famous sisters Mary-Kate and Ashley "very scary" when she was growing up. 
31-year-old Olsen is three years younger than her twin sisters and recalled the intense media interest at the height of their fame in the early-2000s. The twins started their acting careers in 1987.
"It's weird growing up with that," Olsen told Jessie Ware's Table Manners podcast.
"The paparazzi part was the strange part because they follow you and as a child it was very scary. They were obsessed with them turning 18."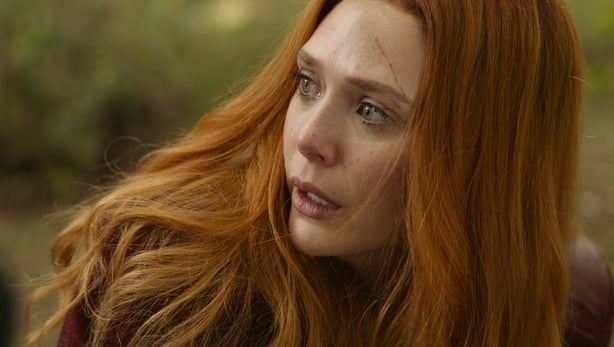 The Marvel star also recalled growing up in Los Angeles and going to the same parties as pop rock band Haim, made up of sisters Este, Danielle and Alana. 
She described being "intimidated" by Danielle. 
"She was just like the coolest person in the world and I was really intimidated by her and her group of friends," she said. "They would play at my best friends' summer pool party every year." 
Olsen is reprising her role as Wanda - also known as the Scarlet Witch - in Disney+ series WandaVision, alongside Vision star Paul Bettany from January 15.