Musician Neil Young has posted an impassioned letter on his website in the wake of last week's Capitol riots in Washington DC.
The Canadian rocker revealed a degree of empathy for Donald Trump's supporters, whom he believes were 'manipulated' by the US president.
Six people died during the rioting and assault on the Capitol building. Young said that he felt 'sadness and compassion' listening to various accounts which he heard following the incidents. 
"We don't need this hate. We need discussion and solutions. Respect for one another's beliefs. Not hatred." he said.
"I was devastated to see the double standard. The way people were treated in the BLM (Black Lives Matter) demonstrations recently, compared to the other day. There is no place here for White Supremacy. People need each other to be truly free. Hatred will never find Freedom."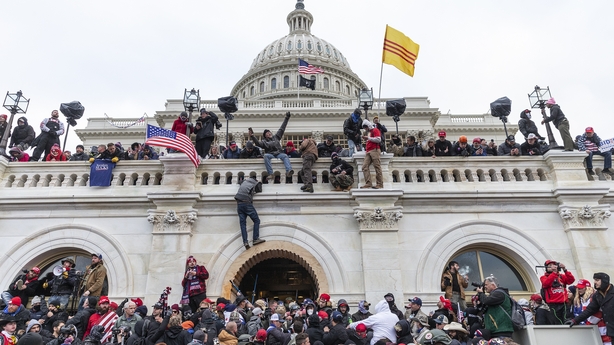 Young continued: "Social media, at the hands of powerful people - influencers, amplifying lies and untruths, is crippling our belief system, turning us against one another. We are not enemies. We must find a way home." 
The 75-year old musician has been vocal in his opposition to Donald Trump and the Republican administration over the past four years. In August, he filed a lawsuit against the President for infringement of copyright over the use of his songs during campaign rallies.
Rockin' In The Free World and Devil's Sidewalk were named in the lawsuit in which Trump's campaign handlers were accused of playing the songs without the necessary permission.
On December 8 last it was reported that Young's lawsuit against Trump had been dismissed by a court in New York.
The musician himself dismissed the case "with prejudice", meaning it cannot be brought again. There was some speculation at the time that the case was settled out of court. Neither the US president's team nor Young has clarified the matter.