Tonight's top TV tips includes the excellent Fargo, The Style Counsellors visit a sheep farmer, Channel 4 asks Are Women the Fitter Sex? and 12 Dope Queens lands on Sky Comedy . . .
Pick of the Day
Fargo, 10.30pm, TG4
Last week's season four opener set things up nicely, while taking the show to a new stylistic level. Fargo remains one of the classiest TV shows around.
This week, Ethelrida's aunt, bank robber Zelmare Roulette, and her lover/partner in crime, Swanee Capps, escape from prison and arrive unannounced at the Smutny house.
Ethelrida's mother, Dibrell, reluctantly allows her sister and Capps to stay.
Meanwhile Josto, who has now assumed control of the Fadda Family following his father's death, finds his legitimacy challenged by his younger brother, Gaetano Fadda.
Gaetano refuses to go back to Sardinia following Donatello's funeral and immediately begins undermining his brother's authority.
We need your consent to load this YouTube contentWe use YouTube to manage extra content that can set cookies on your device and collect data about your activity. Please review their details and accept them to load the content.Manage Preferences
Don't Miss
The Style Counsellors, 8.30pm, RTÉ One
This week, Eileen Smith and Suzanne Jackson meet Veronica (below), a 40-something sheep farmer who also runs a holiday home business.
She is a busy mother to two teenagers and husband to Richard. Veronica lives in Louisburgh, County Mayo. Between the farm and her business she has little time for fashion.
Can Suzanne and Eileen help her love her wardrobe again?
Veronica says that because of her height - she's 5'1" - a lot of her clothes swamp her, and she's not too fussy about simply taking a scissors to certain items.
She also worries about how she currently dresses: "I just don't really know what my style is . . . am I dressing like someone who thinks she's 20?"
Suzanne and Eileen are on the case, to help Veronica with her everyday wear but to also find that special outfit for a big family birthday bash.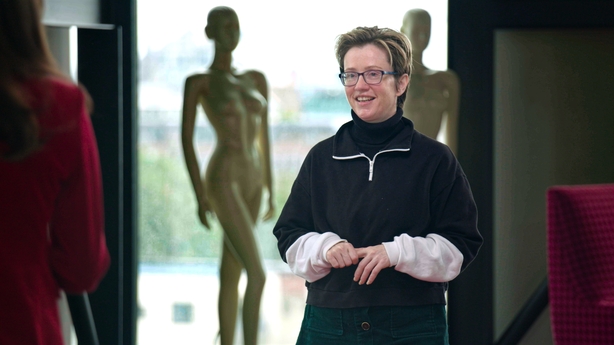 New or Returning Shows
Are Women the Fitter Sex? 10.00pm, Channel 4
Dr Ronx (below), an emergency doctor investigates why more men die from Covid-19 than women, a situation that has parallels with many other diseases, including SARS, cancer and HIV.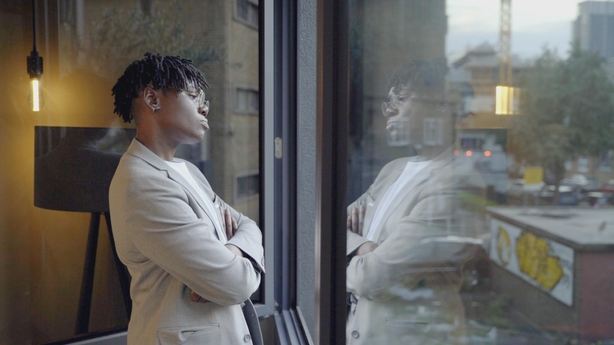 The programme also looks into a dangerous gender data gap that risks undermining how women are treated within the healthcare system, leading to misdiagnoses and deaths.
12 Dope Queens, 9.00pm, Sky Comedy & NOW TV
Based on the hit podcast of the same name, Jessica Williams and Phoebe Robinson invite their friends, favourite comedians and celebrity guests to talk engage in discussions on sex, romance, race, fashion, music, hair journeys, living in New York, and more.
In the first of the four hour-long episodes, the Queens are joined by Jon Stewart to share early memories of living in New York, and Phoebe and Jessica test Jon's pizza knowledge.
24 Hours in A&E, 9.00pm, Channel 4
The series returns with the stories of two people living with debilitating illness, including a 61-year-old woman who has fallen from her mobility scooter and has been knocked unconscious during a day trip with her family.
Elsewhere, cameras follow 78-year-old Ted who has fallen down the stairs and hit his head, leaving him agitated and confused.
Gordon, Gino and Fred: Road Trip, 9.00pm, Virgin Media One
We need your consent to load this YouTube contentWe use YouTube to manage extra content that can set cookies on your device and collect data about your activity. Please review their details and accept them to load the content.Manage Preferences
Gordon Ramsay, Gino D'Acampo and Fred Sirieix organise a ceremony in their home countries, beginning with a vow renewal ceremony in Gino's homeland of Italy.
Animals Decoded, 8.00pm, Sky Nature & NOW TV
The animal kingdom is a noisy place - and it reverberates with a vast array of languages that reveal only a fraction of what's being communicated.
In the first episode of Animals Decoded, scientists examine how gesture, posture and looks contribute to the complex and fascinating world of non-verbal communication in the animal kingdom.
Endurance: The Hunt for Shackleton's Ice Ship, 9.00pm, Sky History & NOW TV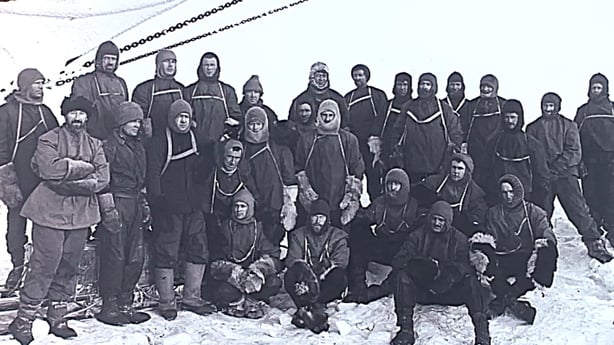 Ernest Shackleton's Endurance has not been seen since 1915, when the ship was crushed soon after its arrival in Antarctica by sea ice during his ill-fated trans-Antarctic crossing.
This show embarks on a new ground-breaking expedition, heading back into the treacherous frozen seas to hunt down the last piece of the story: Shackleton's lost ship.
Using millions of pounds' worth of cutting edge technology, a crack team of researchers will set out to locate a shipwreck from one of the most famous maritime disasters in history.
Rick Stein's Secret France, 7.25pm, RTÉ2
In which the amiable English chef takes a culinary tour of France.
He begins his trip in Dieppe, where he prepares freshly caught turbot and forages for sea herbs along the Bay of the Somme.
Ending Tonight
How to Lose Weight Well, 8.00pm, Channel 4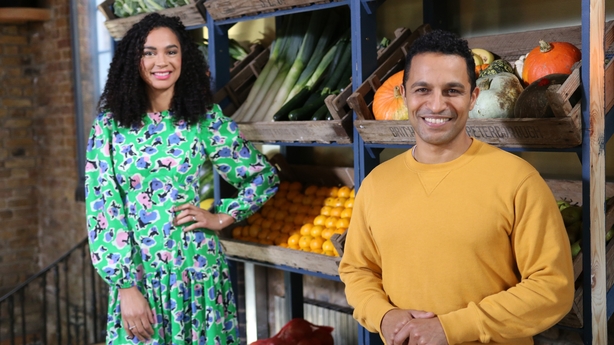 In this second and final part, Dr Javid Abdelmoneim (above, with co-presenter Dr Helen Lawal) reports on how the diet industry has adopted technology, as six more volunteers put the most popular diets to the test.
Old friends Heena and Dhruti take on the coffee and chocolate diets, father and son Joe and Jad try the Mexican and K-pop diet diets, while Joan and Rosie get to grips with the macro diet and a smart app diet.
Click here for TV listings