It was the week of March 8 that the penny properly dropped that things were about to really change and not in a good way, says Will Goodbody, RTÉ Business Editor, recalling a momentous year
Over the previous weeks we'd watched and began to report on how a strange new virus was starting to spread around the globe.
From my point of view, that reporting was focused on the growing impact it was beginning to have on world markets, on Irish and international supply chains and on the huge economy of China.
As Covid-19 began to creep closer to Ireland, it soon became clear that it was only a matter of time before it actually arrived here, until it finally did on February 29.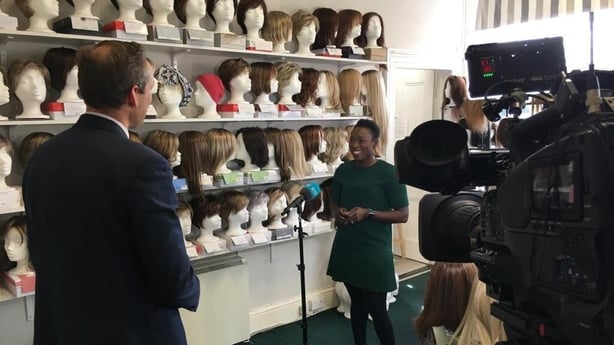 The number of cases then gradually began to build and so too did anxiety around what that all meant.
Then on March 11, sadly the first death of someone with coronavirus was reported here.
It was on that day that my bosses in the newsroom asked me, as the person responsible for operations of the Business desk, to begin thinking about how I could get as many of my colleagues working remotely as possible, in order to help reduce the numbers of staff in our building.
While we as broadcast journalists regularly report from the field and are used to having to be flexible in how we operate, working from home pretty much full-time was not something we were familiar with.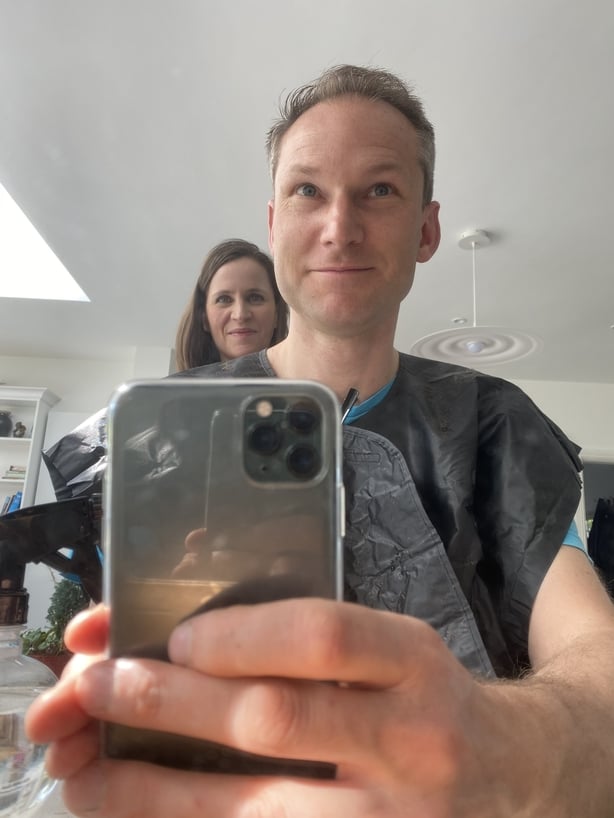 Technology had to be cobbled together and tested, workflows changed and less regularly-used skills brushed up on to allow us to research, broadcast and edit from whatever room in the house was free.
The brilliant business desk team as always rose to the challenge, adapted and quickly got on with reporting on what for most of us will probably be the biggest story we will work on during our journalistic careers.
Back at home in Wicklow, a large party that had been due to take place in our house in order to celebrate my mother's significant birthday was reluctantly cancelled in order to keep my parents and all the other guests safe.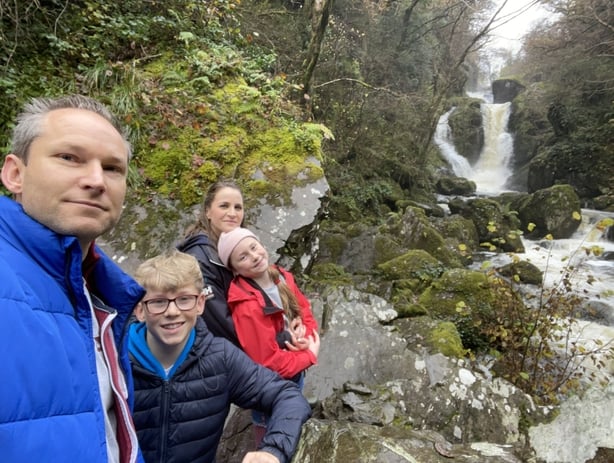 Then the schools closed, meaning our two children would have to be home-schooled.
Because I had to be on the road and in and out of the office a lot in order to do my work efficiently and properly, my wife Bríd ended up taking on most of the effort required to keep our two children learning.
She did this while somehow also managing to meet the responsibilities of her own busy full-time role with a large pharmaceutical company.
A qualified medical doctor, Bríd also signed up for the On Call For Ireland initiative, which was something we were all a little nervous about (although the first surge eventually subsided without her being called up).
Our nine and eleven year-old children were magnificent with it all – quickly adapting to the new reality, getting on with their work when they had it and filling time when needed.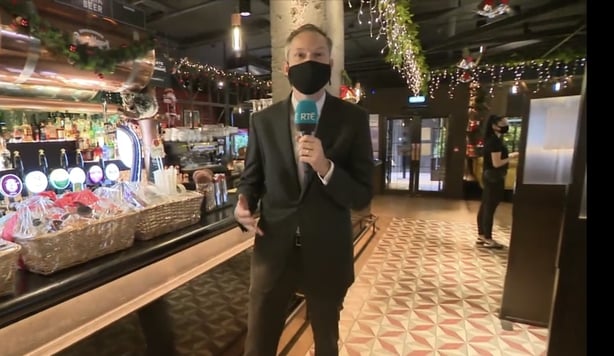 Our childminder also began calling in on Facetime for a couple of hours each day to read and chat to them.
What followed is now something of a blur.
The days quickly turned to weeks and then months – a haze of long busy working days, juggling multiple stories at a time, making sure we were covering everything we needed to be, trying to keep in regular contact with the rest of the business team and providing editorial guidance to other editors.
Many of those stories were emotionally difficult to cover.
From observing the despair that accompanied long established businesses closing and staff losing their jobs, to the relentless uncertainty and bleak outlook for the economy and the costs of it all to the exchequer – money we would all one day have to pay back.
The memories of witnessing the deserted streets and boarded-up shops in Dublin city centre will never leave me.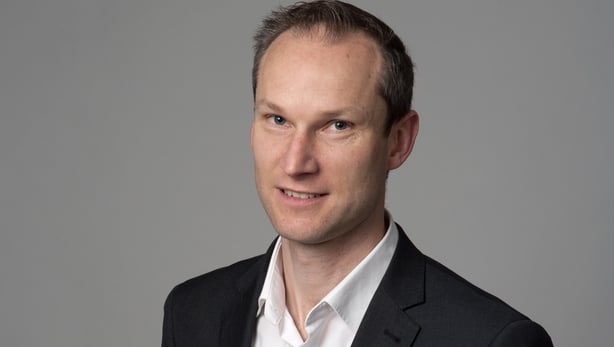 It was also a little frightening at times to be out and about.
With the assistance of the brilliant RTÉ cameramen and satellite van operators, we completely adapted how we worked on the road to keep ourselves and the public safe.
Nevertheless, in the back of my mind was always the fear that I might contract Covid and pass it on to my family and colleagues.
But all the while I was immensely grateful that my family and I had all remained healthy and well, that Bríd and I both still had our jobs and that our kids were content.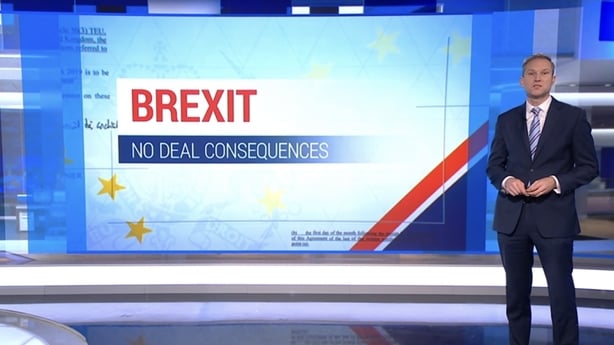 They revelled in the additional time they had at home and new skills were picked up.
Sam, who is eleven, taught himself to play my old drum kit that I'd excavated from under the stairs in my parents' house just prior to the first lockdown.
Our nine-year old daughter, Zoe, became a dab hand in the kitchen, learning to bake delicious treats and nourishing dinners for us, all by herself.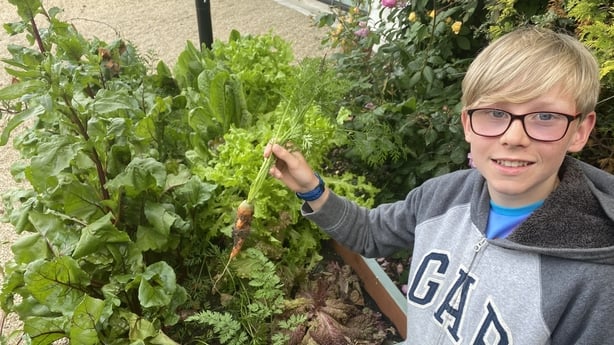 They both also worked on their Coderdojo coding projects for the Coolest Projects virtual showcase, with Zoe's being picked as a favourite by judge and British astronaut, Tim Peake, much to her delight and our pride.
Together we grew vegetables for the first time in the garden, and learned on YouTube how to cut one another's hair.
We learned to look forward to the government-permitted daily exercise, regularly walking around the environs of our beautiful home town of Wicklow.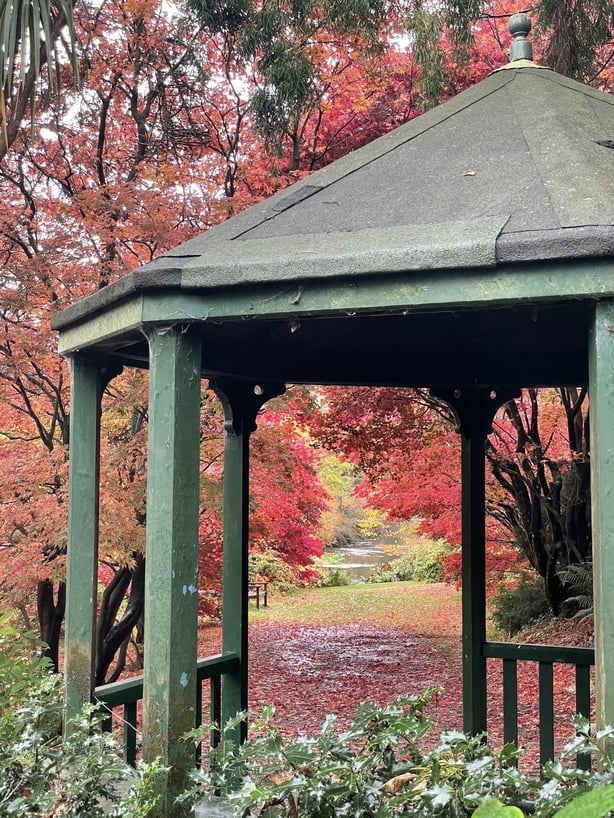 We often strolled to my cocooning parents nearby to say a socially distanced "hello" to them from their front gate.
And while the children had to do without hugs or kisses, and visits were brief, with many metres between them, they undoubtedly became closer than ever before to their grandparents during that time.
The summer brought some reprieve from the Covid threat.
In work, the focus of our business reporting shifted to the slightly more optimistic reopening of different parts of the economy again and a return to the "new normal" for many.
While at home the summer holidays brought a resumption of favourite past-times for the kids, like soccer, tennis, sailing and dance.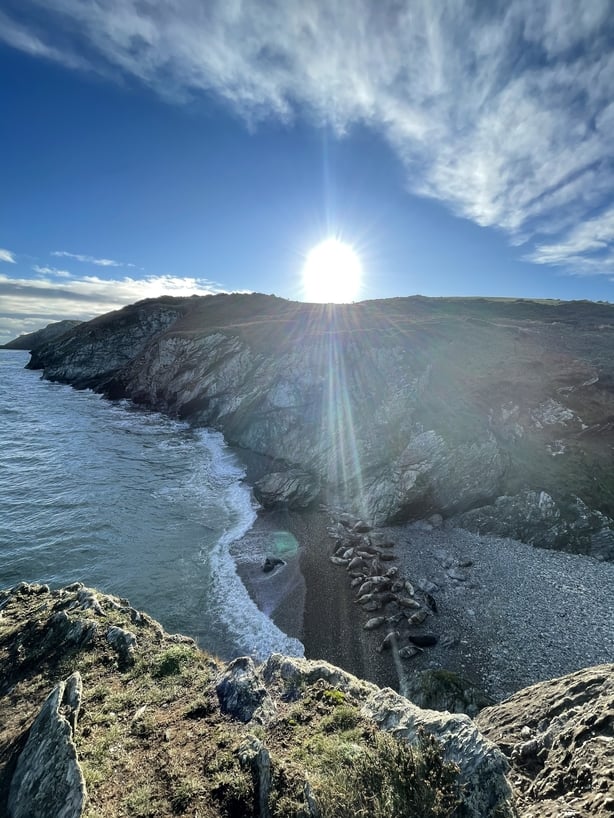 It also became sufficiently safe and acceptable under the Government regulations for our childminder to look after the children again while we worked, which was warmly welcomed by the whole family.
A planned overseas holiday was cancelled, but we were fortunate to be able to "staycay" for a week in beautiful Claddaghduff in Connemara – a little corner of heaven that I've been visiting regularly since I was a child.
The return of school in September increased the feeling of normality for us as a family further.
In work, however, the news agenda continued to be dominated by Covid, as case numbers began rising again, meaning the unrelenting pace and demands never really let up.
That soon gave way to the second economic and societal lockdown, although with school and the kids' activities continuing, and everyone close to us remaining well, we were blessed as a family to still have a feeling of relative normality.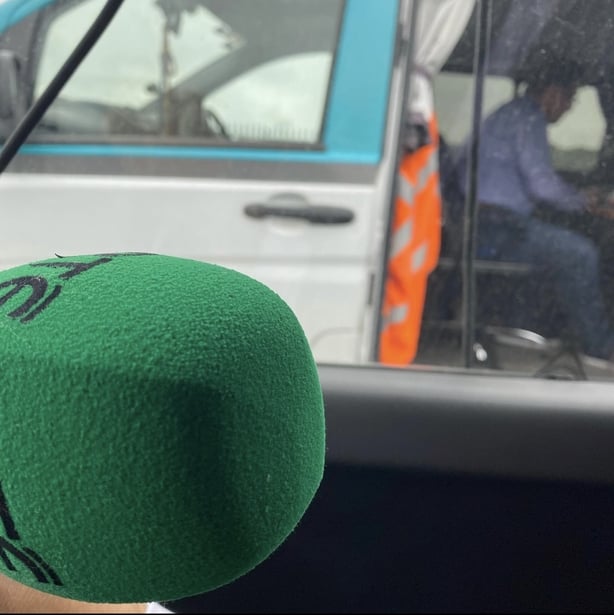 That ebbed somewhat during the back end of the year during what was a crazy frantic period covering the reopening of the economy, and then the closure of it again, with the threat of a no-deal Brexit looming larger by the day until a deal was eventually struck on Christmas Eve.
I was fortunate to have some time out over the Christmas period, and as I returned to work with recharged batteries, I also did so with mixed feelings.
Like most, I was obviously worried about what health and economic challenges still lie ahead for us all.
But I'm also grateful that almost a year on, I and those around me remain well.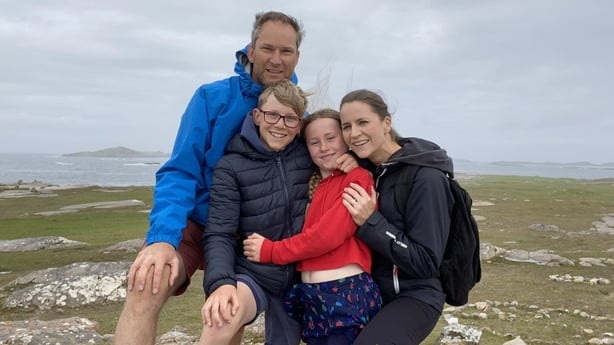 I'm optimistic that the reprieve and recovery offered by a vaccine is gradually coming, relieved too that I still have a job.
I'm abundantly appreciative to have a wonderful family and work colleagues around me to help share the burden and keep me laughing.
And finally, I'm full of enthusiasm to continue telling the amazing stories of the countless Irish businesses that continue to time and again rise above the pessimism and look to a brighter future with resilience, hope and a can-do attitude.