March 2, 2020 is the day I received my Irish citizenship, recalls Eleanor Burnhill, a date which seems like a lifetime ago now.
I was born in London, and grew up in Scotland, before moving to Ireland in 1998 at the age of 21. I have lived, studied and worked here ever since.
Getting my citizenship in the country that I have called home for so long was a really proud moment. On the day, I travelled down on the train to the Convention Centre in Killarney, County Kerry with my husband and our two boys. There we attended the ceremony, along with hundreds of others from all over the country and all over the world.
At the time the only major health advice, displayed on screens at the venue, was not to shake hands with those next to you, to cover any coughs, and to use hand sanitiser.
Things have changed so much since then.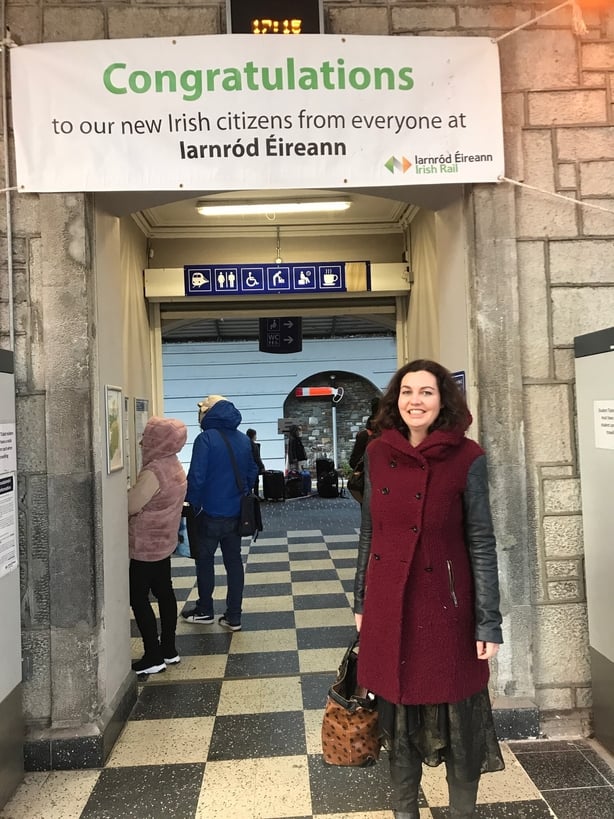 I work on the Foreign Desk in RTÉ, so in many ways I had seen the Covid-19 story slowly but steadily advancing from afar: first in China, then through ski resorts in Europe and on cruise ships, before its impact was finally felt here in Ireland.
Even though I was reporting on the story so often myself, I had still held on to a vague hope that, by some miracle, it wouldn't end up affecting us so badly here.
Pretty much from when the schools closed on Thursday March 12, I began working from home for the very first time, putting together television packages on the impact of Covid-19 around the globe.
It was nerve-wracking at first to work out a brand new workflow. I would look at the TV pictures available online via Reuters and the European Broadcasting Union in the morning and then begin piecing together the story for lunchtime.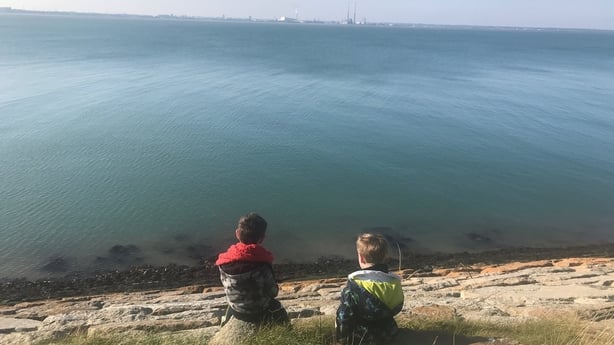 No longer being in an office, where I would have had ready access to a printer, I would often write out my scripts by hand with all the latest information from the newswires, and then record the report into a microphone attached to my phone, before sending it by email.
I was often working with a VT editor who was at home also, working against the clock to match script and pictures in time for our first deadline, the One o'Clock News.
It was amazing we pulled it all together each time, but it was down to the wire, especially when the story changed last minute. We'd constantly text or video call each other to make sure it was all up to date.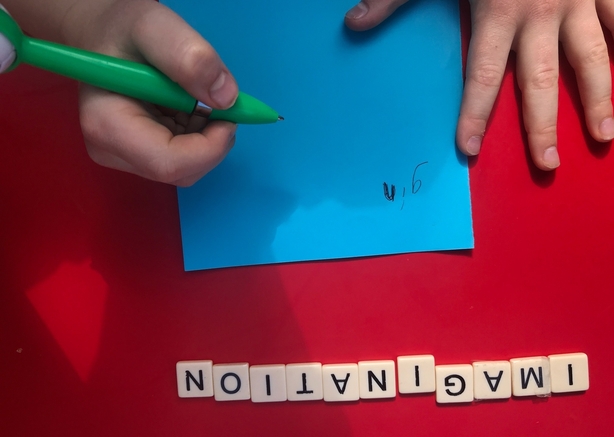 Some of the images of the crisis will always stay with me: a church in Lombardy, Italy, piled up with coffins; the mass burial sites on Hart Island in New York; and Covid patients given oxygen in car parks outside as hospitals, as the high number of patients meant they struggled to gain admission.
Of course, I wasn't travelling to any of these places myself and it felt extra strange to be reporting from around the world, whilst sitting at home in my own living room.
I'm back in the office two out of every three weeks now, where its much easier to react to breaking news. However the whole foreign desk, including my colleagues who are abroad in London, Brussels and Washington, have been pretty much grounded where they are, due to the pandemic.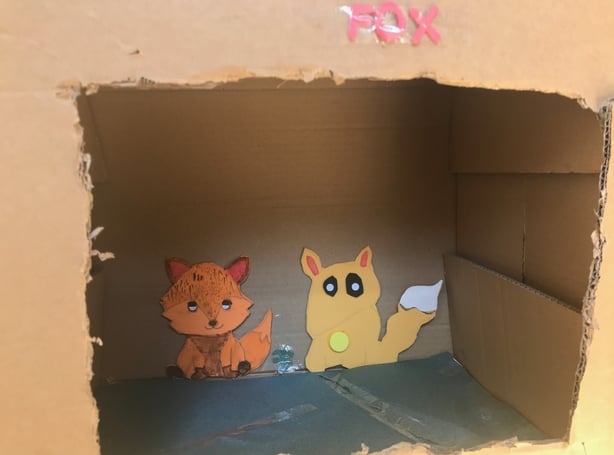 One of the trickiest things in the initial stages of working from home, was that my two children Callan, aged eight, and Tom, aged six, were there with me all the time. They are high energy boys!
My husband and I tried to keep them occupied by setting them work sent online from their school, or telling them to go and write out shopping lists, or imaginary stories, while we tried to work. They did lots of arts and crafts, including painting rocks and making a whole zoo out of cardboard in our back garden. We seemed to be constantly surrounded by piles of paper and material from the recycling bin!
They spent hours doing stop animation with Lego on an iPad, which it turned out was the most successful thing to keep them occupied, as it took so long to set up each scene.
The boys spent a lot of time out on our trampoline too and sitting on the wall, talking to the older kids next door. It was lovely to see this lasting friendship, made across the different age groups.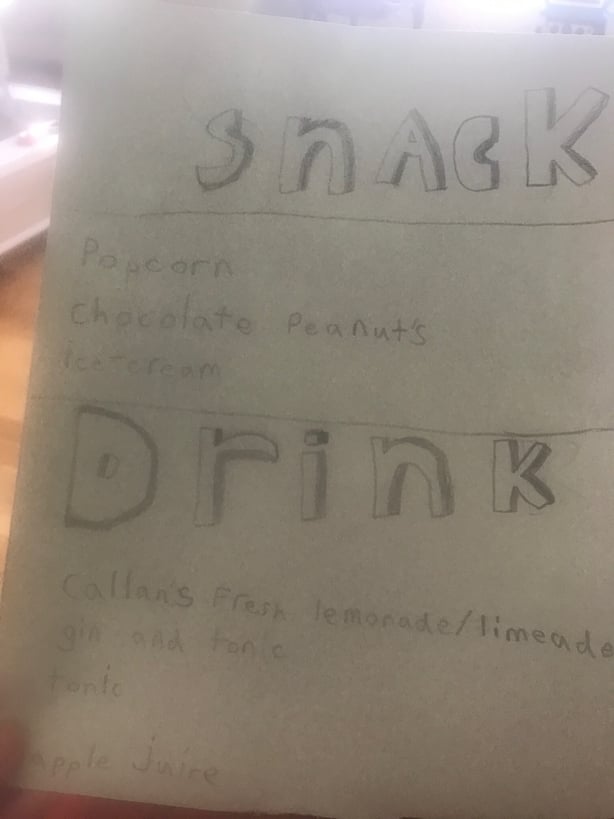 Whilst on my days off, we would head to the beach to hunt for crabs, or go for walks around the neighbourhood. On the days I was working, I felt guilty a lot of the time as I wasn't available to supervise them and break up their frequent fights the way I usually would. They fight less often now, as they have increasingly relied on each other for company.
I really feel the boys grew up and gained a lot more independence during this time. They even made us a salad for lunch one day, while we worked and served it at a pretend restaurant in the garden, with menus. For my birthday they set up a cinema with tickets and a menu of snacks!
We ate our lunch nearly every day in the garden and I was so grateful for the sunny weather that seemed to coincide with any new set of restrictions.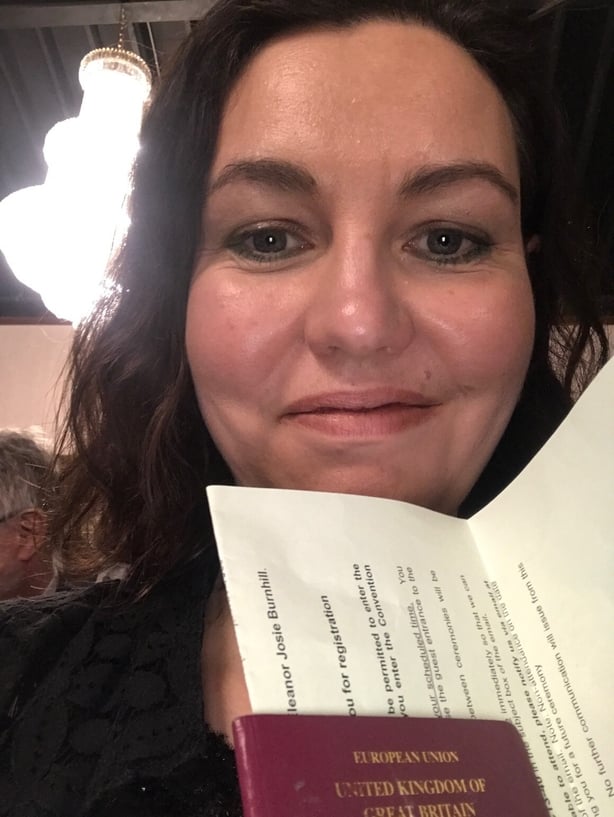 One of my regrets over this time is that my mum and dad and two younger sisters in Scotland haven't been able to see the boys, who have grown up and changed so much since March. The boys have missed out on seeing their cousins too, including my sister-in-law's little boy over in Australia. He has turned one now, and we have yet to meet him in person.
We had been due to travel to Edinburgh last Easter, but those flights were cancelled and have been re-booked for the same time next year, when I really hope travel will be a little easier.
Over the summer we did briefly consider getting on a ferry to go to Scotland, but in the end we followed the advice to holiday at home. We caught up with my husband's family North of the border and had the most amazing summer holiday, complete with a surprising amount of sunshine, along the stunning Antrim coast. From there, I waved over to Scotland, which I sometimes imagined I could see faintly on the distant horizon. I can honestly say I have never experienced home-sickness until this year.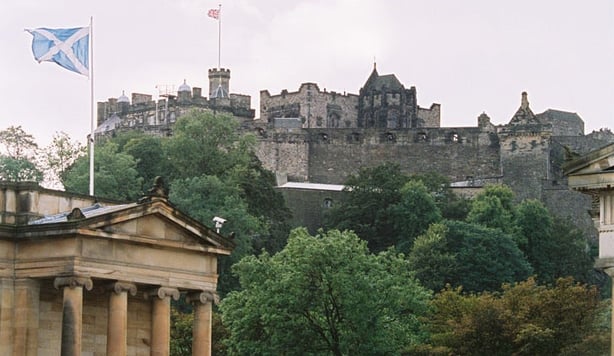 The countdown to Christmas was dominated by Brexit on the foreign desk. As we waited to see what would happen, I spent hours looking back at developments over the last four-and-a-half years, preparing timeline pieces for radio, online and television. They were eventually broadcast on Christmas Eve, as the talks went right down to the wire. I finished them late on December 23, as a deal looked imminent.
On Christmas Eve itself, I drove over the border to Newry, as planned, to see my husband's side of the family. It was strange to think that this would be the final time to do this, before the end of the transition period and all the uncertainty that will bring. We pointed out the border to the kids as we crossed.
We went up and down in one day to drop off Christmas presents, from a distance.
It wasn't until we were crossing the border, heading home in the opposite direction, that we heard the British Prime Minister Boris Johnson giving his reaction to the deal that we finally knew had been done.
After all the frantic preparations for both Brexit and Christmas Day itself, it was nice to have a more relaxed day than usual, with just the four of us. The kids loved every minute and were just as excited as ever. I kept in touch with my family in Edinburgh during the day on WhatsApp and through video calls.
I really hope I can travel to see them in April, as I have flights that I got vouchers for and re-booked, when we couldn't travel for Easter this year. Hopefully my parents will be vaccinated soon and it will be so hard not to hug everyone when I see them in person again, after what will have been a very busy and eventful year apart.