Killarney singer Grace Foley has released Silent Night, the second track from her new EP, A Time for Christmas. We asked her the BIG questions . . .
Speaking about her choice of song, she says, "I have always wanted to record Silent Night and I really wanted the video to portray that beautiful silence and, almost eeriness, that comes with walking around late on Christmas Eve.
We need your consent to load this YouTube contentWe use YouTube to manage extra content that can set cookies on your device and collect data about your activity. Please review their details and accept them to load the content.Manage Preferences
"Little did I know that I would end up recording the video the day they announced the start of locking down Ireland due to Covid-19.
"Not only did we have the streets to ourselves, we also had the roads. And the most magical moment was when the deer came into the town to walk around as it was SO quiet. I think Killarney looks truly stunning in this video.
Tell us three things about yourself?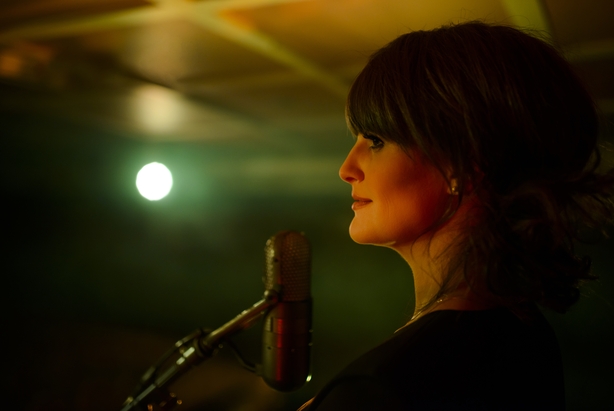 I am an only child.
I love animals so much that I been known to cry at the mere sight of a dog.
I have a background in classical music but my favourite music to listen to is Glen Hansard, Damien Rice and Michael Bublé. I will also listen to Christmas music at any time of year as a type of 'medicine for my soul'!
How would you describe your music?
I would say that my music is always all about the story and the emotion. The darkness of my voice brings with it an unusual sound that has so often been described as 'haunting'. It is a real fusion of contemporary emotion, a classical colour and a Celtic edge.
Who are your musical inspirations?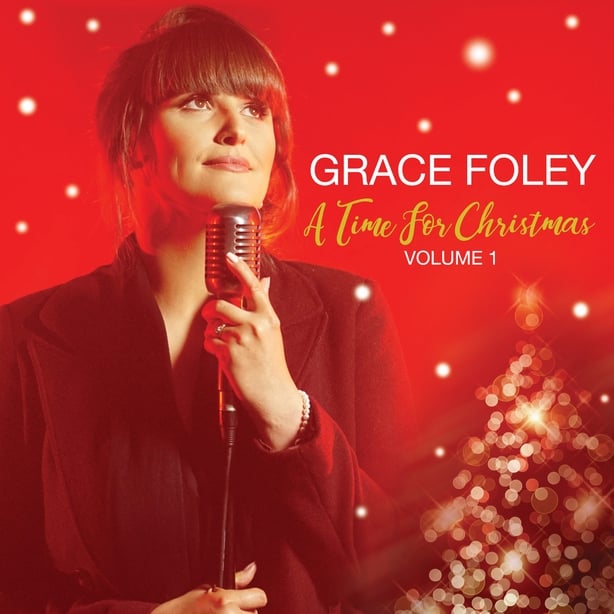 I have been inspired by so many different people; some very big names, people from many different genres and some people who I am actually friends with. My biggest influence during my studies was my first singing teacher, the late Aine Nic Ghabhann. I was drawn to the classical crossover genre when I first saw the Celtic Tenors perform on stage. Emotionally I have been hugely influenced by artists like Glen Hansard, Damien Rice, Christie Hennessy and The Coronas. I am so lucky to be friends with two other classical crossover singers, Emer Barry and Mary-Jess Leaverland, and they have been a constant support and inspiration.
How did you occupy yourself during the coronavirus lockdown?
I was actually very busy during lockdown! I found that music was an incredible escape, so I threw myself into it. The first thing I did was write my song Together Apart. I was walking around the house in a Covid fog and I was trying to choose a song to cover to try to convey how we are all feeling. I sat at the piano and, in my pjs, wrote the song. I sent a rough track to my dear friend Dave McCune at Ventry Recording Studio who sent me on a hand-held voice recorder. I used this to record the vocal in my wardrobe! Dave created the backing track and I released the song which has been really successful. I went on to perform online concerts on my Facebook page Grace Foley Singer every week and this became such a beautiful space to connect with people. Another highlight of the year for me was when I held my concert, Songs of Hope and Healing in the empty Cathedral Killarney, where I was only joined by my accompanist Noel and Father Niall Howard. The concert was streamed on the parish webcam. This was a very special and humbling experience which I will never forget. I had the great pleasure of performing live from my living room on RTÉ's Today Show with Dáithí and Maura where I was joined by my dog Kerri who decided to sleep throughout the entire segment!
We need your consent to load this YouTube contentWe use YouTube to manage extra content that can set cookies on your device and collect data about your activity. Please review their details and accept them to load the content.Manage Preferences
As I has recorded my singles for the year pre-Covid, I released Danny Boy in June, Everything I Do I Do It for You in August and I decided to release a Christmas E.P. titled, A Time for Christmas, Vol. 1 at the end of November. This EP came about quite last minute. I was honoured to receive the Covid-19 Award from the Arts Council of Ireland and with that money I recorded two of my own songs, one being my Christmas song, Goodbye to Dublin, and the second song will be released in 2021. As I had already recorded Silent Night as a single, my husband John suggested I record three more tracks and release an EP and that's what I did! I have had incredible feedback all throughout 2020 and I feel that, without all this, my heart would have been broken without live performances all year.
What's your favourite song right now?
My favourite song right now would have to be Mick Flannery's Christmas Past. I know it's not a new song but, every December, I find myself drawn back to listening to it and it's a song I'd love to record someday. Maybe for A Time for Christmas, Vol. 2!
Favourite lyric of all time?
'Take this sinking boat and point it home, we've still got time' from Markéta Irglová and Glen Hansard's song Falling Slowly. I had to take a break from music a few years ago and this song helped me fall back in love with music.
If you could only listen to one song for the rest of your life what would it be?
Christie Hennessy's Roll Back the Clouds. This song is the ultimate anthem for the performer, and I feel it more deeply this year than ever before.
Where can people find your music/more information?
You can find my music on my YouTube channel Grace Foley Singer and on my website. You can also find it on the usual digital platforms.