A number of well-known faces have sent messages of support to Little Mix's Jesy Nelson after she announced she has left the band to look after her mental health.
The chart-topping singer announced the news on Monday via social media telling fans that her nine years in the group had been "the most incredible time of my life".
However, Nelson added: "I find the constant pressure of being in a girl group and living up to expectations very hard."
Jade Thirlwall, Leigh-Anne Pinnock and Perrie Edwards, Nelson's former bandmates, said her departure was an "incredibly sad time for all of us" but that "it is so important that she does what is right for her mental health and well-being".
Last month Nelson took an extended break from the group due to "private medical reasons".
Nelson has spoken previously about her struggles with mental health revealing that she used to cancel shows because she couldn't "bear anyone looking at her".
The 28-year-old singer, who won a National Television Award earlier this year for her documentary on cyberbullying, admitted that she used to wake up at 6:30am to check social media for negative comments.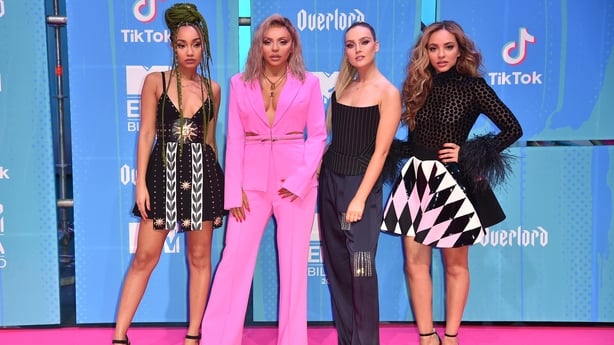 Speaking on Loose Women as part of their Lighten the Load mental health campaign, she said: "A lot of the time with performers we go on stage and it's a character that we play and that's what I try to do, but a lot of the time I wouldn't even go on stage.
"There were so many times when I would cancel shows because I couldn't bear people looking at me."
Nelson said she is glad her award-winning documentary Odd One Out made people aware of what trolling "can do to someone's mental health" and admits not talking about her thoughts "made it a lot worse for me".
"'I honestly feel like I was just carrying this huge weight around on my shoulders and for such a long time it was such a huge secret, obviously only the girls knew and people that I worked with.
"And then as soon as I did it, it literally felt like a massive weight had been lifted off my shoulders. I think there's such a stigma that comes with mental health, a lot of people are ashamed to talk about how they really feel," she said.
Nelson was also sent messages of support from across the world of entertainment.
X Factor host Dermot O'Leary wrote on Instagram: "Big love Jesy x."
The Saturday's singer Frankie Bridge, who has publicly spoken about her mental health struggles while in the pop band, wrote: "So brave of you. Xx."
Olly Alexander, lead singer of pop group Years And Years, said: "Jesy Nelson is iconic !! I love her and i love @littlemix i'm really happy Jesy is doing what's right for her."
Jesy Nelson is iconic !! i love her and i love @littlemix ???? i'm really happy Jesy is doing what's right for her ????

— olly ? (@alexander_olly) December 14, 2020
A post from R&B group Rak Su read: "Look after yourself girl."
Alex George, an NHS doctor and former Love Island contestant, praised Nelson for quitting the band to protect her mental wellbeing.
He said: "Huge respect to Jesy Nelson. Make choices in life that positively impact on our mental health. Sometimes tough decisions have to be made. Sending love and positivity!"
Other stars to send messages of support included X Factor contestants Stacey Solomon and Cher Lloyd.