First Lady of Country Music, Dolly Parton, paid tribute to Irish country legend Margo O'Donnell on Friday night's Late Late Show Country Music Christmas Special.
In a revealing interview with Ryan Tubridy, Parton spoke about the profound influence of her parents on her music, and the highs and lows of her illustrious career.
And she also told Ryan about her enduring friendship with Irish country star Margo. Parton recalled duetting with Margo O'Donnell on her song God's Colouring Book and Ryan wondered whether they might come together to sing again.
"Well someday we might, Margo is really good, I have always loved her," said the 74-year-old star.
"She kind of became like family through the years, she made several trips over here and I was proud that she loved my little song God's Colouring Book and that I got to work with her on that."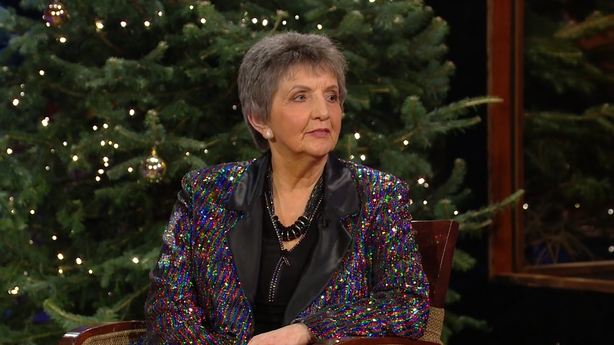 Dolly also spoke to Ryan about the profound influence her parents had on her, recalling: "My mom's people were all very creative and loved the music.
"We were the family that went everywhere to play at weddings, funerals and any kind of shindig going on you'd find an Orange or Parton in that group. But my Dad's people were not as musical.
"My dad was a hard worker and I really feel I am a good cross between my mom and Dad because I really work hard like my dad, I never shy away from that but I have the spiritual base and the creative parts of my Mom.
"I guess that's what you should have as a child, the best parts of both your parents and I like to think that I have that."
Earlier in the show, Margo recalled her first meeting with Dolly, noting that "she was this vision in blue" and reminiscing about meeting the Parton family.
"She never ever forgot where she came from," she added, before declaring: "Our relationship is very personal."