Tonight's top telly includes a returning Snackmasters that takes a look at super-tasty Quavers, there are tributes to Leslie Phillips and Harvey Keitel, Tim Roth returns with Tin Star, and Nadiya Hussain goes on an American Adventure . . .
Pick of the Day
Snackmasters: Quavers, 8.00pm, Channel 4
If, like me, you are addicted to savoury nibbles, this will be essential viewing.
Each week, the aim is to crack the secret techniques and recipes behind various popular snacks - beginning with those curly, cheesy, and truly scrumptious snackbox classics, Quavers
Fred Sirieix returns to set two leading chefs the extraordinary challenge of creating a perfect replica of the crunchy lunchbox legend.
These curly, cheesy snacks are easy to take for granted (and even easier to eat), but recreating them proves to be a near-impossible task for Anna Haugh and Aktar Islam.
Warning: do not watch this show on an empty stomach. You may start to quiver for some Quavers.
Don't Miss
Comedy Legends, 9.0pm, Sky Arts & NOW TV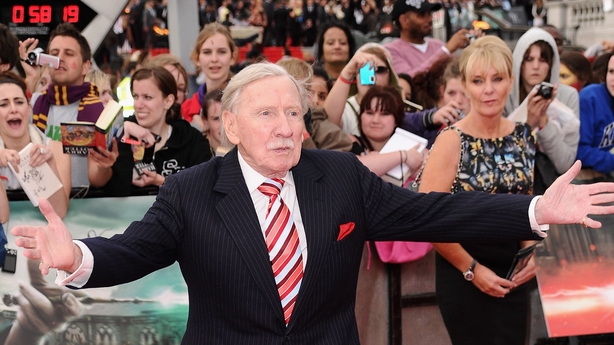 This week's show examines the career of Leslie Phillips (above), best known for his roles playing what used to be called a cad or a bounder.
In the Carry On films and the long-running BBC Radio comedy series The Navy Lark, Phillips popularised various catchphrases based on amusing English stereotypes.
As times changed and cinema moved away from the Carry On style of humour, Phillips found new fame as the voice of the Sorting Hat in the global sensation that was the Harry Potter franchise.
Discovering Film, 7.0pm, Sky Arts &n NOW TV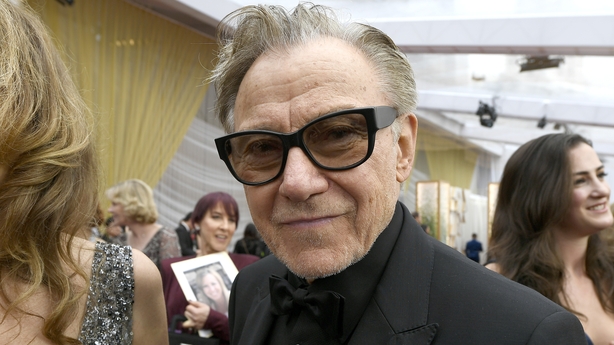 Known as one of the most imposing screen presences in cinema today, Harvey Keitel sprung to fame in the 1970s with tough, gritty roles in Scorsese classics such as Mean Streets and Taxi Driver.
After famously being replaced by Martin Sheen after one week of production in Apocalypse Now, Keitel had a relatively obscure decade over the 1980s.
But his career encountered a huge resurgence in the 90s, with a Oscar-nominated role in The Piano, and collaborations with Quentin Tarantino in Reservoir Dogs and Pulp Fiction that took his career to another level.
Celebrity Crystal Maze, 10.00pm, Channel 4
Richard Ayoade guides as Tamzin Outhwaite commandeers former cricketer Phil Tufnell, doctor and TV presenter Ranj Singh, reality star Francis Boulle and comedian Joel Dommett.
There are the inevitable emotional highs and lows, and plenty of bad dad jokes, but can the celebrities make it out of the maze on speaking terms?
Mock the Week, 10.00pm, BBC Two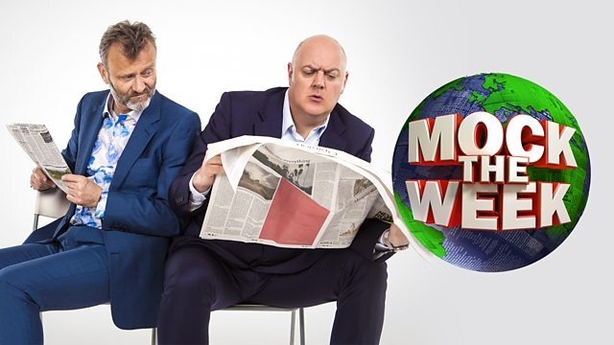 Dara O Briain and Hugh Dennis (above) are on hand once more to look back on world events from the last seven days in the company of guests Ed Byrne, Rhys James, Laura Lexx and Glenn Moore.
Taskmaster, 9.00pm, Channel 4
It's the penultimate episode of the run, and the show's famous five are hoping to conjure that extra bit of magic to help them become the 10th Taskmaster champion.
Will Greg Davies (below) be impressed by Richard Herring spilling blood for the cause? Mawaan Rizwan volleying oranges? Or Katherine Parkinson counting plastic balls?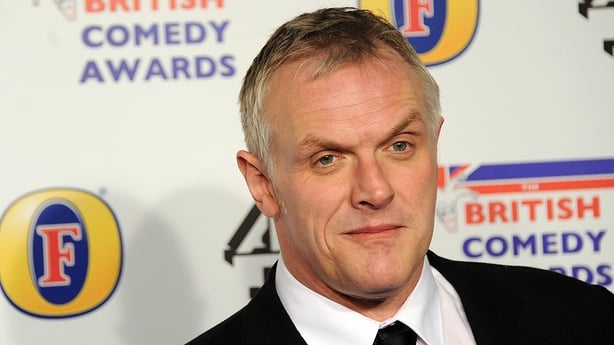 New or Returning Shows
Tin Star: Liverpool, 9.00pm, Sky Atlantic & NOW TV
Tim Roth, Genevieve O'Reilly and Abigail Lawrie reprise their roles as the Worth family in the third and final chapter of this oddball drama.
The Worth family's arrival in the sleepy Canadian town of Little Big Bear brought devastation and ruin to all those who encountered them.
Now, as Jack Worth's past fully catches up with him, they must return to Liverpool to confront their menacing past and finish their story of revenge.
We need your consent to load this YouTube contentWe use YouTube to manage extra content that can set cookies on your device and collect data about your activity. Please review their details and accept them to load the content.Manage Preferences
An Post Irish Book of the Year, 10.15pm, RTÉ One
Miriam O' Callaghan presents highlights from the literary ceremony held on Wednesday November 25, celebrating the best in Irish writing and publishing.
Nadiya's American Adventure, 8.00pm, BBC One
We need your consent to load this YouTube contentWe use YouTube to manage extra content that can set cookies on your device and collect data about your activity. Please review their details and accept them to load the content.Manage Preferences
Nadiya Hussain wants to find out more about this culinary melting pot, so sets out to explore two states she has always dreamt of visiting, Louisiana and California.
Her food adventure starts in New Orleans, whose strategic position at the mouth of the Mississippi Delta has attracted newcomers for centuries from as far as Europe, the Caribbean and more recently from Vietnam.
Nadiya arrives on the first day of Mardi Gras, which is celebrated by feasting on one of Nadiya's favourite things - cake.
Movie Pick
Brooklyn, 8.00pm, BBC Four
Saoirse Ronan stars in this enjoyable adaptation - written by Nick Hornby - of Colm Toibin's novel of the same name.
When Eilis is given an opportunity to emigrate from rural Ireland to New York, she jumps at the chance for a better life, even if it means leaving her family and home.
Desperately homesick at first, Eilis soon finds romance in Brooklyn, but when a family emergency forces her back to Ireland, she's torn between her personal freedom and family responsibilities.
We need your consent to load this YouTube contentWe use YouTube to manage extra content that can set cookies on your device and collect data about your activity. Please review their details and accept them to load the content.Manage Preferences
Click here for TV listings