Actors Goldie Hawn and Kurt Russell, who have been in a relationship for 37 years, have shared the reason why they never married.
Hawn and Russell met on the set of Swing Shift in 1983 and have been together ever since. They have one son together, actor Wyatt Russell, 34, as well as children from previous marriages: Russell's son Boston and Hawn's kids, actors Kate, 41, and Oliver Hudson, 44, who call Russell "Pa."
Speaking to People magazine about why they have never tied the knot Russell said: "For people like us, the marriage certificate wasn't going to create anything that otherwise we wouldn't have," says Russell.
"I don't know. 40 years isn't enough to finally say, 'Well I guess...' "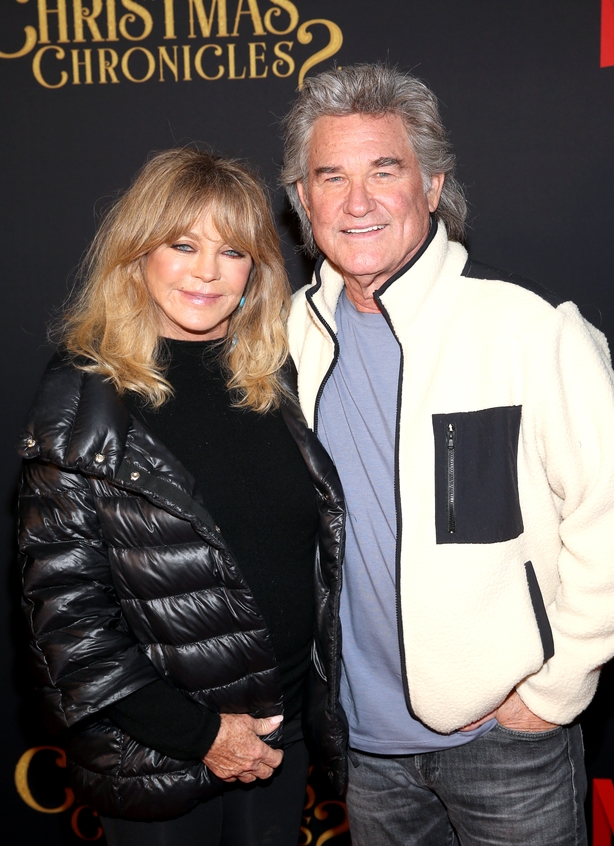 Hawn added: "Well, we're not at 40 years yet. Our children got married. I mean, they didn't not get married. Oliver's very happily married and Wyatt's very happily married.
"Katie got married once and that didn't work, and she's with this most amazing human and I don't know if she'll marry again. The point is that we all tried marriage and sometimes marriage doesn't work."
Hawn and Russell have only worked on a handful of movies together including 1987's Overboard and Hawn's cameo in Russell's 2018 Netflix film The Christmas Chronicles. Now they're back for the sequel with a bigger role for Hawn as Mrs Claus.
Speaking to Parade magazine about the festive film Hawn said: "When people watch something that makes them happy, it opens their heart and gives them the ability to actually have hope and feel a little bit more optimistic about right now. I think we need to just have fun, laugh and feel there's magic in the air."