James Corden has confirmed Gavin and Stacey will return for a final episode but admits the next outing of the comedy "really will be the last".
The 42-year-old actor and TV host, who co-writes the popular BBC show with Ruth Jones, said he is so glad he isn't facing into another Christmas Special of the sitcom this year.
Speaking to Metro, he said: "We're all on a WhatsApp text group. All of us and Mat [Horne] and Jo [Page] did a special radio show for BBC Wales the other day that will go out on Christmas. And we all contributed to that somewhat. And we're always talking, all of us, and Ruth [Jones] and I talk all the time.
"I hope so much we do it. The next one will really be the last, final part. And that is a little too much pressure for my chest to take at the moment, if I'm honest, in amongst the anxiety of 2020.
"If I had any notion of trying to make another Christmas special I don't think I'd be able to breathe."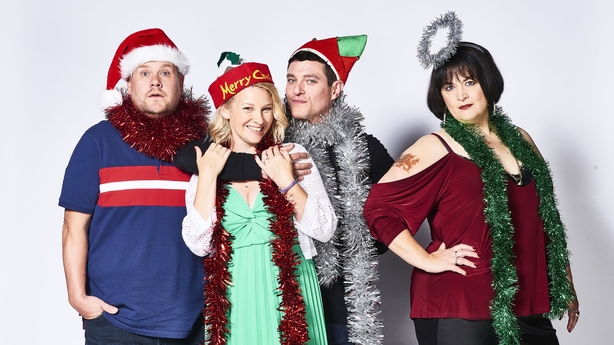 In October, Gavin & Stacey co-writer Ruth Jones teased the future of the popular show, saying the "door is closed but it's not locked" on further episodes of the hit BBC comedy.