James Corden has told RTÉ Entertainment that Meryl Streep said that her diva character in new Netflix musical-comedy The Prom is based more on actors she knows than actresses.
The Prom tells the story of two self-obsessed Broadway stars (played by Streep and Corden) and two struggling actors (Nicole Kidman and Andrew Rannells) who think they can revive their careers by travelling to a conservative small town in Indiana to support a lesbian student (newcomer Jo Ellen Pellman) who is not allowed to bring her girlfriend to the high school prom.
But the four thespians-turned-"celebrity activists" end up getting a lot more than a gig when they decide to stick around longer than the photo opportunity.
We need your consent to load this YouTube contentWe use YouTube to manage extra content that can set cookies on your device and collect data about your activity. Please review their details and accept them to load the content.Manage Preferences
When asked by RTÉ Entertainment to share his own funniest moment of self-obsession, Corden replied: "Well, obviously it was a real stretch for me to [Laughs]... I don't know, I don't think I'm as narcissistic as I perhaps once was, I think? I hope not!"
Corden said he considered it "a real achievement" that he was looking at the journalists' faces on Zoom and not just looking at himself during the interviews for The Prom.
"I'm probably the wrong person to ask, but I would not be surprised if there were a couple of those types of stories," he continued.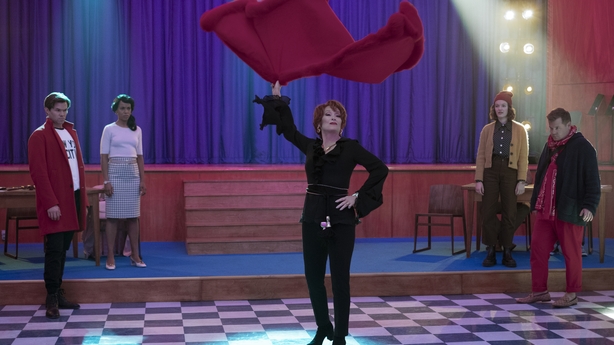 "But I can tell you it's great fun watching Meryl Streep explore that side - not that side of her, but that side of the entertainment industry.
"Someone asked did she borrow from any of her friends [for the character] and she said, 'Yes, but I borrowed more from the men than I did from the women!' [Laughs] More from the actors than the actresses in that sort of sense of divaish behaviour."
Corden described Streep as "just a master in how to be a human being".
"She takes the work really, really seriously and doesn't take herself seriously for a second, which means you can have great fun there all the time," he explained.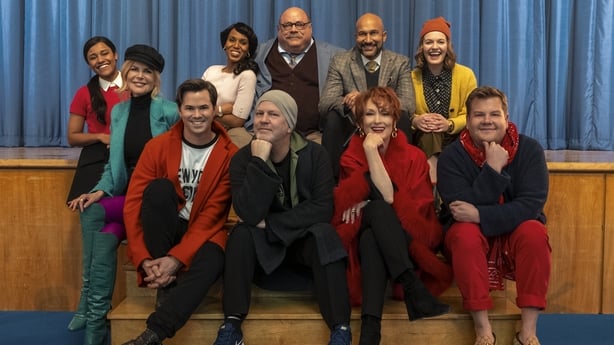 "She sets the tone for all of the company, really. I imagine on films like this, of this scale, probably lots of people, huge movie stars, would have that thing where people might call 'cut' and everybody disappears back to their trailer until they're asked to come back in.
"Meryl would sit it out on set, which meant everybody wanted to sit it out on set because everybody really just wants to be where she is. It just makes for a really, really great environment.
"I think all of us had really quite a special time making this film because it just felt so joyful all the time that we were making it, really. I do think a lot of that is down to her and the way that she conducts herself."
The Prom is in selected cinemas now and streaming on Netflix from Friday.