He's already made acclaimed films about The Sex Pistols, The Clash, Dr. Feelgood, and Keith Richards (and the criminally underrated Absolute Beginners) and now film maker Julien Temple has released his long gestating documentary about Shane MacGowan.
We need your consent to load this YouTube contentWe use YouTube to manage extra content that can set cookies on your device and collect data about your activity. Please review their details and accept them to load the content.Manage Preferences
Produced by MacGowan's long-time friend Johnny Depp, Crock Of Gold: A Few Rounds with Shane MacGowan is a warts and all portrait of the Tipperary lad who became a punk poet, provocateur and prodigious drinker. We spoke to Temple as the film hits Irish cinemas.
What was your first encounter with Shane?
Julien Temple: "Probably in a pogo session on a mosh pit floor sometime in the seventies. I was aware of him in the crowd at very early Clash gigs and Pistols gigs. When Sid Vicious left the crowd and you were filming that kind of thing, the camera would just gravitate to Shane because he had such a vivid connection with it. He'd be down in front of the stage just breathing in the energy from the band and the attitude. He was a focal point in the crowd, like Sid had been."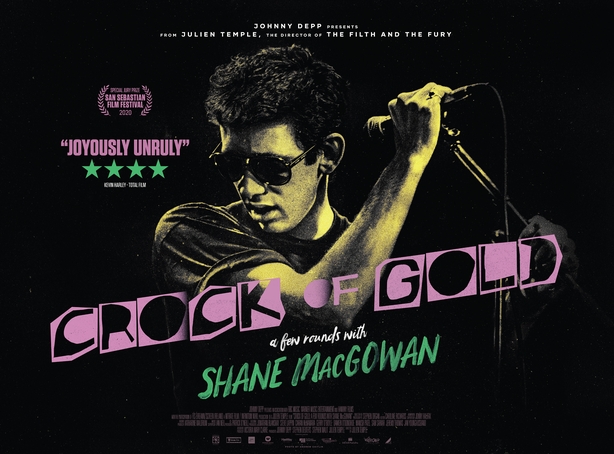 Given the irascible subject matter, was this a difficult film to make and get off the ground?
"They're all difficult, you know, to get off the ground and they're all difficult in their own ways when you're making them but we did have the help of Johnny Depp, which was useful in putting the money together, he was very much as asset of a producer in that sense. I have a great relationship with the music commissioner at the BBC and then Warners came in, which was great help, but it took a while. Of course, it was difficult to make because it's Shane MacGowan, he's legendarily difficult, isn't he? But without that he wouldn't be Shane MacGowan. He never apologises, he never thinks about other people's feelings necessarily so as long as you ride that and believe the people who say that some of the insults are terms of endearment, then you're fine."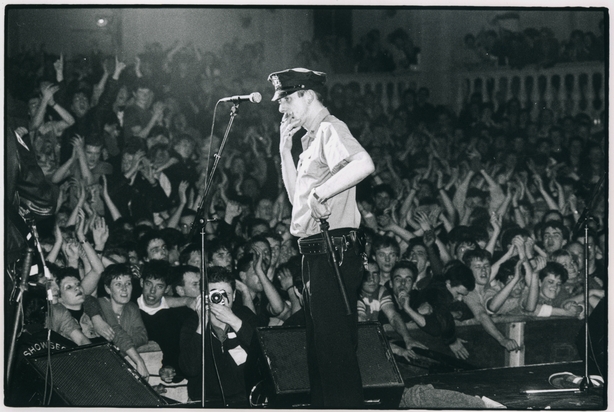 Shane has described making the film as "long and sometimes excruciating process. It was a good laugh having screaming matches with Julien Temple, but I'm used to that". Is that a fair reflection of what it was like?
"I think he did make it difficult by not wanting to do any interviews, which even if you end up throwing it away, does give you some sense of structure but having said that, he's a very, very intelligent guy and in making it hard for us I think he knew that we had to come up with something better, the harder he made it. You have to invent your way out of those cul de sacs and dead ends so the idea of having Shane in conversation with other people was surprisingly effective in showing different versions of Shane - he's one person with Bobby Gillespie, he's another with Gerry Adams, and another one with Johnny Depp. They're all very distinct facets of who the man is, and it was kind of great to weave those different versions of Shane through the film. It sent us off a mad goose chase into journalists' attics across Europe to see if they had any old cassettes or whatever from conversations in Reykjavik at four in the morning in a bar where Shane says something genuinely spontaneous, almost unguarded things, some of them quite brilliant, if you can make them out in the hiss of the tape. If you can't, it's like trying to work out the lyrics to a song."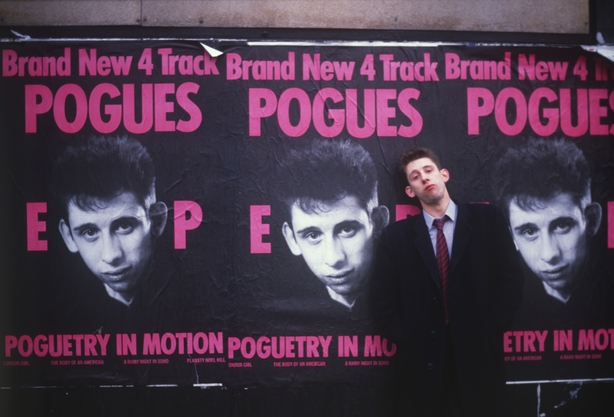 Did Gerry Adams, who reliably informs MacGowan that punk is an Irish word, leap at the chance to take part in this film?
"I arrived and he was already in Shane's apartment, so I don't know how it actually came about. I know they're old acquaintances and friends and people around Shane were suggesting he would be good to draw Shane out in a certain way and get him to talk about certain things, Irish history mainly."
A Fairy-tale of London: Shane MacGowan at 60
Shane's sister, the lovely Siobhan, and their dad, the indomitable Maurice, take part in the film but tellingly there are no new interviews with the rest of The Pogues. As Sinéad O'Connor once sang, did they hear and refuse to take part?
"We asked them all and you'd have to ask them why they didn't take part but again it helped the film because I don't want a rockumentary. I hate the wrinkly rock star in the armchair approach. It's more interesting to me to get into the psyche of Shane and how that came about. Like most rock bands they fell out with each other, didn't they? They aren't the first. I mean, I'm trying with every sinew in my body to make a film about the Davies brothers, so I'm used to fireworks."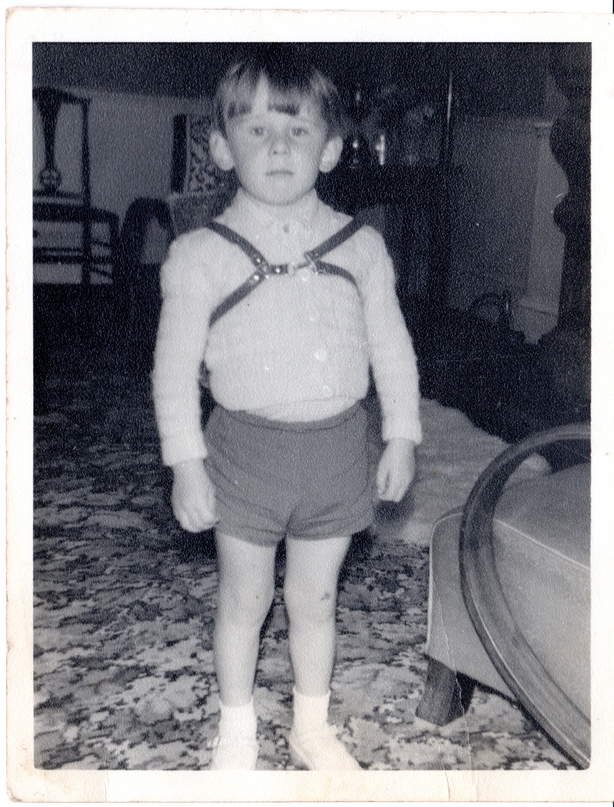 The most eye-opening sequences in the film are about Shane's childhood, it's like a surreal cross between a John Hinde postcard and a Flann O'Brien novel - how much of that was mischievous mythmaking by both you and Shane?
"I'm sure there's a bit of both in there. I think we all self-mythologise because the reality is probably not as good and that's certainly the case for me and many music figures I've worked with. They're all unreliable narrators but aren't we all? It is a Grimm's fairy-tale in a way. He is talking about an astonishing world and he was probably one of the last children to experience it. Ireland at that point in Tipperary was as it had been in the 18th century, really, still in the fifties. In England that had all gone in the 1900s. When Shane was a kid in Tipperary, there was no water, no light, horse and carts everywhere. Deeply rural and it was magical but also quite harsh. I'm pretty sure that if Shane had spent his whole childhood and adolescence in Ireland, he wouldn't have had such powerful urge to celebrate it and romanticise it. I was aware of that. I do like playing with the form. With the animation I did want to set him among the myths and legends of Ireland, in a kind of a Disney way and then blow that up a bit. The animation goes through different time periods, so the farmyard stuff is very much George Orwell's Animal Farm and then later The Beano."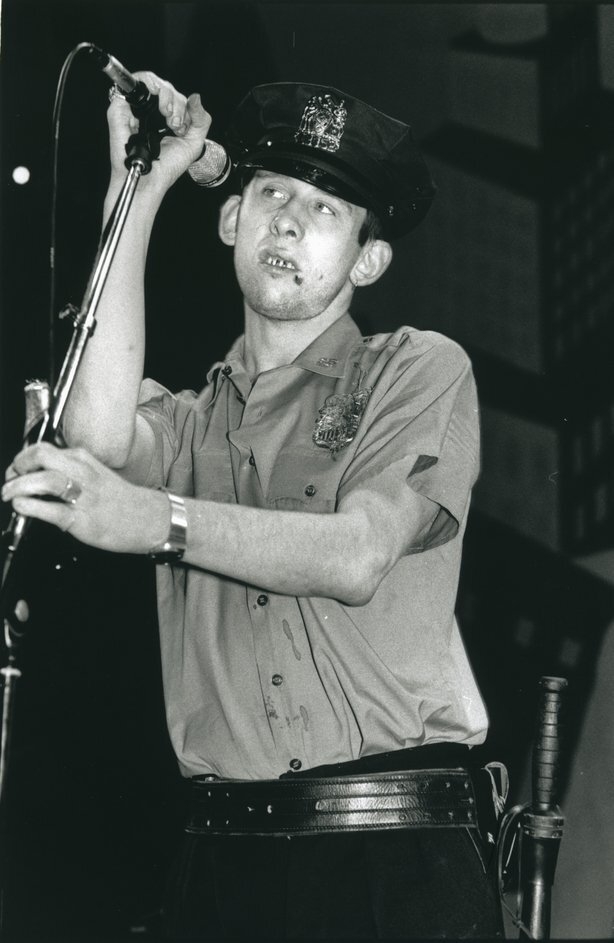 Shane has always embraced Irish myths and legends in his work but at the same time angrily rejected the stage Irish cliché. He brilliantly subverted the cliché of the drunken Irish. Was it a fine line for you to that avoid diddley aye, goats in the parlour view of the Irish all too often adopted by the English?
"Yeah, yeah. That was an English Victorian invention. They did the same thing to Scotland in many ways. It was a way of controlling and covering up the nastiness that was going on. I did want to avoid that, but I did want to confront it head on at times. I would have had the leprechauns from Darby O'Gill pogoing in the mosh pit if I could have afforded it."
I don't know how much of a Hibernophile you are but was making the film as much an education for you?
"Very much so. I thought I knew a little about the history of our two countries but getting deeply lost in this subject was tremendous. I've always loved Ireland and when I was a kid it was a very different country to what it is now. I'd only really scratched the surface but making the film I had a chance to re-read some of the books that I'd loved by Irish writers. Through Shane I was led to bits of Irish history I just hadn't got to grips with and I wanted to convey that. English kids need to know a bit more than they are allowed; they're not taught about Ireland at school probably for a good reason. Making films like this, a big part of doing them is to continue learning."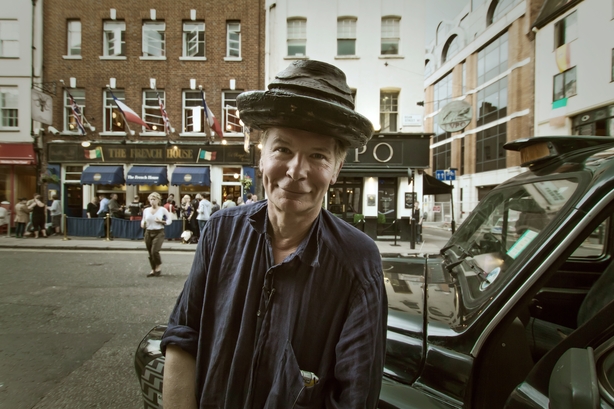 We see Johnny Depp getting slowly sloshed with Shane in a dimly lit room during the film. Other than that, what was his involvement in the film? Was he your Shane whisperer?
"Well, he stopped the boat from capsizing. He did have a word in the ear of the right people. He was very important to the film getting finished I would say. His presence was important, getting it set up and making sure it didn't end up at the bottom of the Irish Sea. Shane and Johnny go back a long way, they've got a very warm friendship. That friendship made the film possible."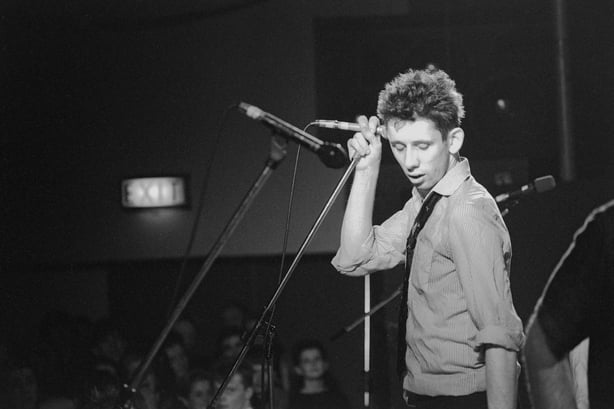 Shane is back in the news as he is every Christmas with the annual Fairy-tale of New York censorship nonsense. What's your view?
"Well, it's a bit like the Spring, it comes a couple of weeks earlier every year. It usually heats up in the first or second week in December and now it's been timed to coincide with our film's release, which is good so I'm behind it on that level. It's interesting that they'll play it on BBC Radio 2 but won't play it on Radio 1. There must be some genius working out how that works. I'm against censorship of all kinds really but I think there is an issue for the public broadcaster not to insult people's sexuality. It's hard to have a concrete opinion one way or the other. In the context of the film we wanted to play the song as is because it was written in the context it was written and it's a story about Shane and you pay your money to go and see the film and that's your choice but I guess if it pops up on the radio it can be offensive to some people and I would respect that but how you deal with it it's a nightmare. It's like the coronavirus or something."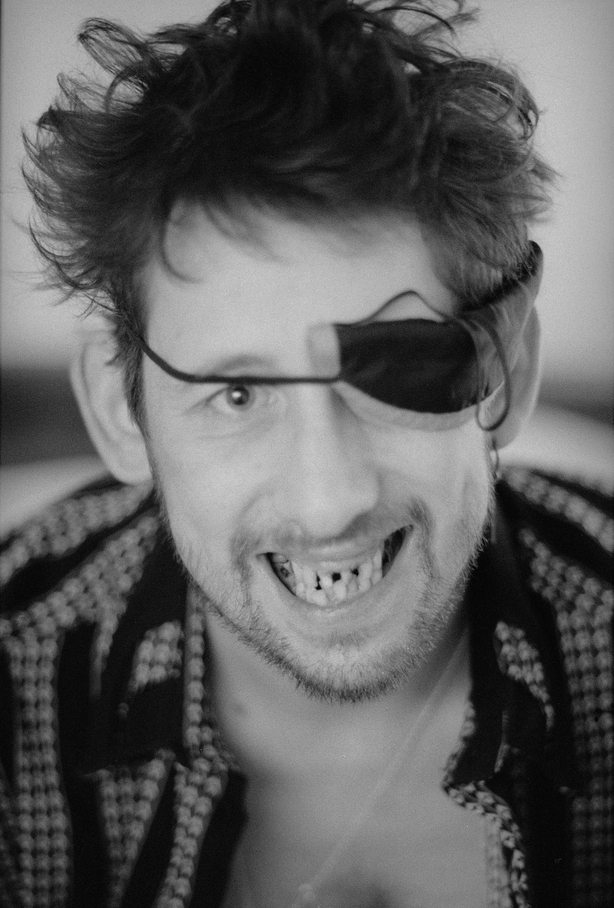 The film is not quite a cautionary tale about the ravages of drink and drugs, but you do talk about Shane's various addictions over the years, the drink and his flirtations with far harder drugs. People have been predicting his demise for decades. What's your take?
"It's got to be in the genes, hasn't it? He's not like binge drinking now. He sips regularly all day but it's not like he's out of his head on it. I think he's got the constitution, as they used to say about Keith, of an ox. I also find it's a way of taming Shane MacGowan. He is a dangerous writer in the best sense of the word and if you corral him in some kind of circus dancing bear junkie circus freak then you defuse the real danger of the man and the danger and provocation of his songs. It's a way of defusing him. There was a period when they'd wheel him onto chat shows to watch him all over or whatever they were doing but he would always have a come back that was far wittier than the host."
Alan Corr @CorrAlan2
Crock of Gold: A Few Rounds With Shane McGowan opens in Irish cinemas on Friday, December 4th, and selected cinemas will also be screening exclusive unseen performances from Shane's 60th birthday party following screenings of the film. Check local cinema listings for more details.