Tandem Felix have released their new single, The Assassination. We asked frontman David Tapley the BIG questions . . .
Speaking about the new song, Tapley says, "I remember we played a couple of shows in London in support of our 2015 12-inch release, Comma. It was early May and the weather was beautiful. We had just gotten off the plane and wanted to go sit in the grass for a while before our first show, so we decided to go to London Fields.
On the way, we walked past a crime scene outside of a large modern restaurant. This is the image I have in my admittedly poor memory banks: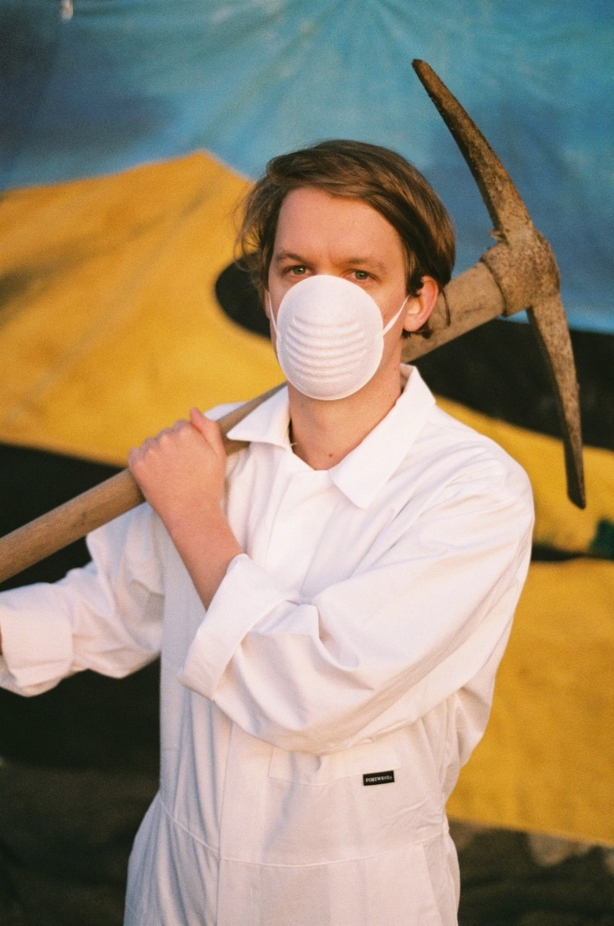 1. Barricade-tape cordoning off a large red-brick building that wasn't dissimilar to the Texas School Book Depository.
2. Small yellow evidence marks scattered around the area, mostly down on the path.
3. A single picnic table, tipped over and not clearly adjusted in order to preserve the crime scene.
4. Several people in hazardous material suits surveying the scene, moving slowly like astronauts taking their first apprehensive steps on newly conquered terrain.
We need your consent to load this YouTube contentWe use YouTube to manage extra content that can set cookies on your device and collect data about your activity. Please review their details and accept them to load the content.Manage Preferences
I used this image as the inspiration for The Assassination, thinking about Lee Harvey Oswald, the CIA and the scenes in Dallas TX, on the 22th of November 1963. Maybe this scene, in a fashionable part of London that I was struggling to impress upon, was the scene of my own assassination attempt: "Shots fired in Bethnal Green/And everyone fled the scene"
Like with the Oswald story, within The Assassination there are a myriad of surprises, conspiracies and hidden messages throughout and hopefully this song inspires its own Oliver Stone-directed film, but this time starring Leonard DiCaprio and Kate Winslet.
Tell us three things about yourself?
I once won a golf tournament because no one else remembered to submit a scorecard at the end of the round.
I have never watched the Lion King.
Circa the age of five, my first crush was Dawn French (specifically from the Terry's Chocolate Orange ads).
How would you describe your music?
At the moment, it's somewhere between storytelling and paranoid rambling. When we started as a band, I noticed that even though we had a lot of long songs, it was really quick for me to type the lyrics out. There were a lot of meandering instrumental sections and big long intros. I decided a while ago that I wanted to say more, so I started writing dense lyrical stories. I am starting to miss the old way, so in the coming musical output there may be a compromise.
Who are your musical inspirations?
I like artists who reinvent themselves a lot and not just "with the times". People like Bob Dylan, Beck or PJ Harvey. I am always willing to give a musician more of time if I feel like they are asking me to go on a journey with them, and not just buy whatever new shtick they're trying to flog.
How did you occupy yourself during the coronavirus lockdown?
First lockdown I cooked a lot, learned to make sourdough like most of the country. Second time around I had a lot less energy, so it was a bit more of a movie marathon. Watched a lot of horror films in October. I always pegged myself as someone who was "too much of a scaredy cat" for the horror genre, but I actually surprised myself!
What's your favourite song right now?
Right now, I have been listening to All By Myself by Eric Carmen almost every day. My neighbours must think I'm going through a divorce or something.
Favourite lyric of all time?
An absolutely impossible question to answer but one I have been thinking about a lot recently is "How I fear the time when shadows start to fall/Sitting here alone and staring at the wall/Even I could see a light if it wasn't for the nights/Somehow I'd be doing alright if it wasn't for the nights" (If it Wasn't for The Nights by Abba). Night-time during COVID winter can be grim, so I think about that line every time I feel a bit seasonally affective.
If you could only listen to one song for the rest of your life what would it be?
I'd probably rather go deaf than have to only listen to one song. That sort of repetition is used as a torture method by the FBI and as someone who has to listen to his own songs 5,000 times during the mixing process, I can see why. But if you pointed a gun at my head, I'd probably have to say Idiot Wind by Bob Dylan.
Where can people find your music/more information?
One can buy Tandem Felix music and merch over at tandemfelix.bandcamp.com and I am most active on Twitter (@felixtandem).