Kildare band October Fires have released their latest single In The Gloom. We asked them the BIG questions . . .
We need your consent to load this YouTube contentWe use YouTube to manage extra content that can set cookies on your device and collect data about your activity. Please review their details and accept them to load the content.Manage Preferences
Tell us three things about yourself?
We're a very close bunch! Carol and Eoghan are married, Lisa and Carol are best friends and Eric and Carol are siblings.
Eoghan and Eric were in a Red Hot Chilli Peppers cover band before playing together with October Fires!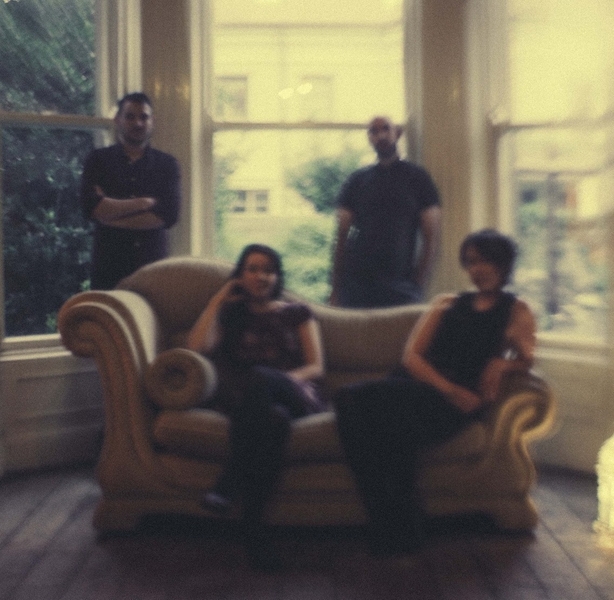 Carol and Lisa both studied music in Maynooth University and have been joined at the hip ever since
How would you describe your music?
We find it difficult to describe our music, much prefer when other people do it! Ha. It would be great to fit neatly into a genre, if only to make these questions easier for us (and for Spotify!). We really like to blend dreamy and eerie moods, harmonies and lyrics. Our sound has been described as "haunting and individualistic".
Who are your musical inspirations?
There are so many! But a short list might be: John Tavener, Johanna Newsom, Radiohead, Led Zeppelin, Lauryn Hill, Jeff Buckley, Van Morrison and Cold War Kids.
How did you occupy yourself during the coronavirus lockdown?
We kept busy playing and writing new music. We recorded our latest single In The Gloom here at home and turned a bedroom into a studio so that we could get cracking on our first album. Music aside, there was the birth of Eric's baby girl, Lisa moved house, Eoghan wrote a book and there was a whole lot of baking!!
What's your favourite song right now?
Eoghan - Lankum - The Young People.
Lisa - Rosie Carnie (w/ Lisa Hannigan) - Thousand.
Carol - Boy Meets Euphoria - Take Me Where Your Heart Is.
Eric - Rockabye Baby - Lullaby Renditions of Nirvana :)
Favourite lyric of all time?
Hard to find agreement :) Here's Eoghan's choice though: "A Candy coloured clown they call the sandman, tiptoes into my room every night and just to sprinkle stardust and to whisper 'go to sleep, everything is alright" - In Dreams by Roy Orbison.
If you could only listen to one song for the rest of your life what would it be?
Pyramid Song - Radiohead. Those drums get us every time!
Where can people find your music/more information?
You can find out more at octoberfiresband.com and listen on Spotify. We are most active on Facebook, Twitter and Instagram, but you can find us all here.